Are Belgian pupils losing excellent language reputation?
Language courses in primary education in Belgium fail to keep up with the pace set out by other European countries. That's according to a study compiled by Eurostat. In fact, Belgium is almost bottom of the list, with only Portugal scoring worse, when it comes to "foreign language learning at primary level". The research does not say anything about the pupils' actual knowledge.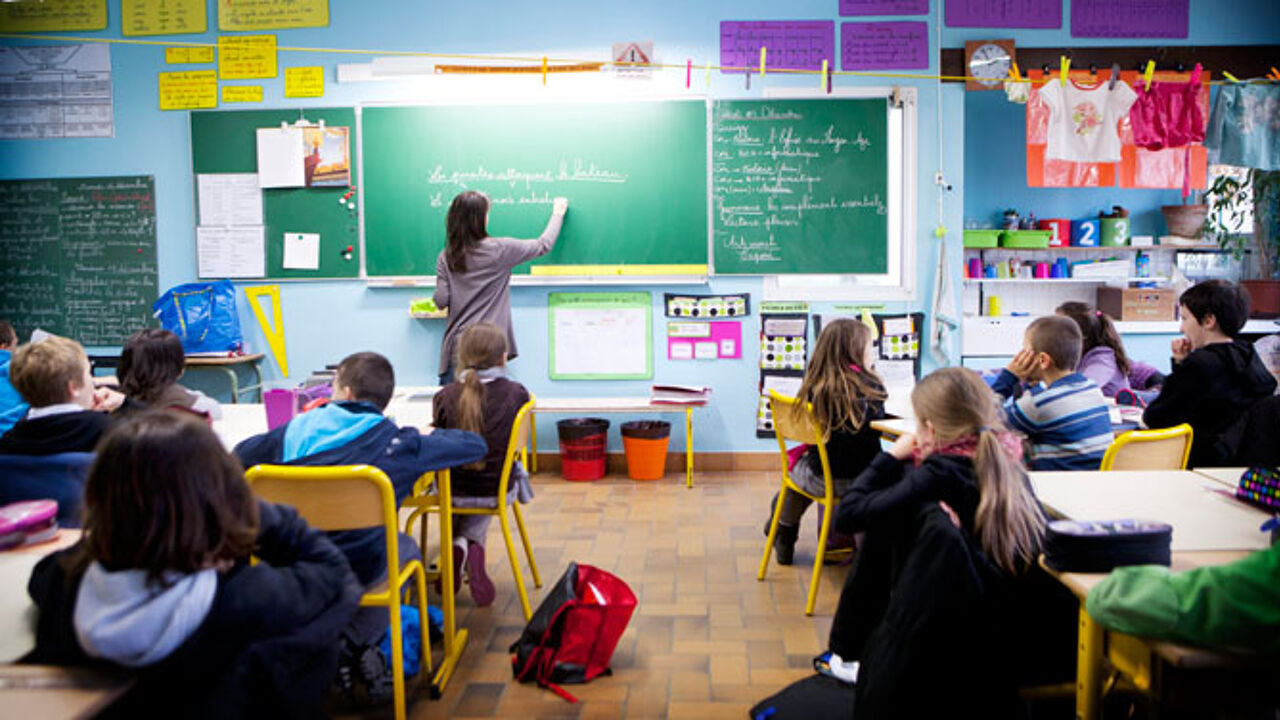 The cliché is that Belgians are very good at languages, and that they have no problem switching to a foreign language. Dutch is the mother tongue in Flanders, while French used to being learned at an early stage in primary school.
German, as Belgium's 3rd official language, is usually also on the roster, although it seems to have been overtaken by English in recent decades, as the popularity of English is rising among youngsters.
Belgium flunked in European table
This excellent Belgian image is being somewhat contradicted by new figures supplied by Eurostat, Europe's statistics agency. The EU did research in 29 countries for the occasion of the European Day of Languages, comparing foreign language courses in primary education.
Belgium comes out almost bottom-of-the-table in a specific study about "foreign language learning at primary level". The total for the EU is 83.7 percent, with various countries scoring 99 or 100 such as Spain, Austria, Norway, France, Croatia and Italy. Belgium is stuck at 37 percent, Portugal has 36.2. The United Kingdom was not included in the research.
Portugal, Belgium and Slovenia
"Less than half of primary school pupils study a foreign language in Portugal, Belgium and Slovenia", the study concludes. "English is the most common foreign language studied at primary level in every EU member state, except Belgium and Luxembourg, both multilingual countries".
Belgium pick up points for English (5.1 percent), French (15.1 percent) and Dutch/Flemish (16.4). However, most countries score a lot better as they boast high scores for English.
What triggered the bad report?
French is now obligatory in Flemish schools only from the 5th and 6th year, where this used to be the 3rd year. At the same time, English only comes at a later stage in Flanders due to the focus on French. This explains the poor score for Flanders. The situation is somewhat better in Wallonia, where pupils are taught a foreign language from the first year.