The comeback kings in Turkey
It is not a great year for Turkey nor for Turkish Airlines. The president of the airline, Ilker Ayci, didn't hold back at a very remarkable press conference he gave in Istanbul. The Turkish Airline chief explained the harsh consequences of the coup attempt for his company and his country. According to Ayci, the pro-coup members are responsible for the recent downturn in Turkish tourism and the reduced amount of passengers flying Turkish Airlines.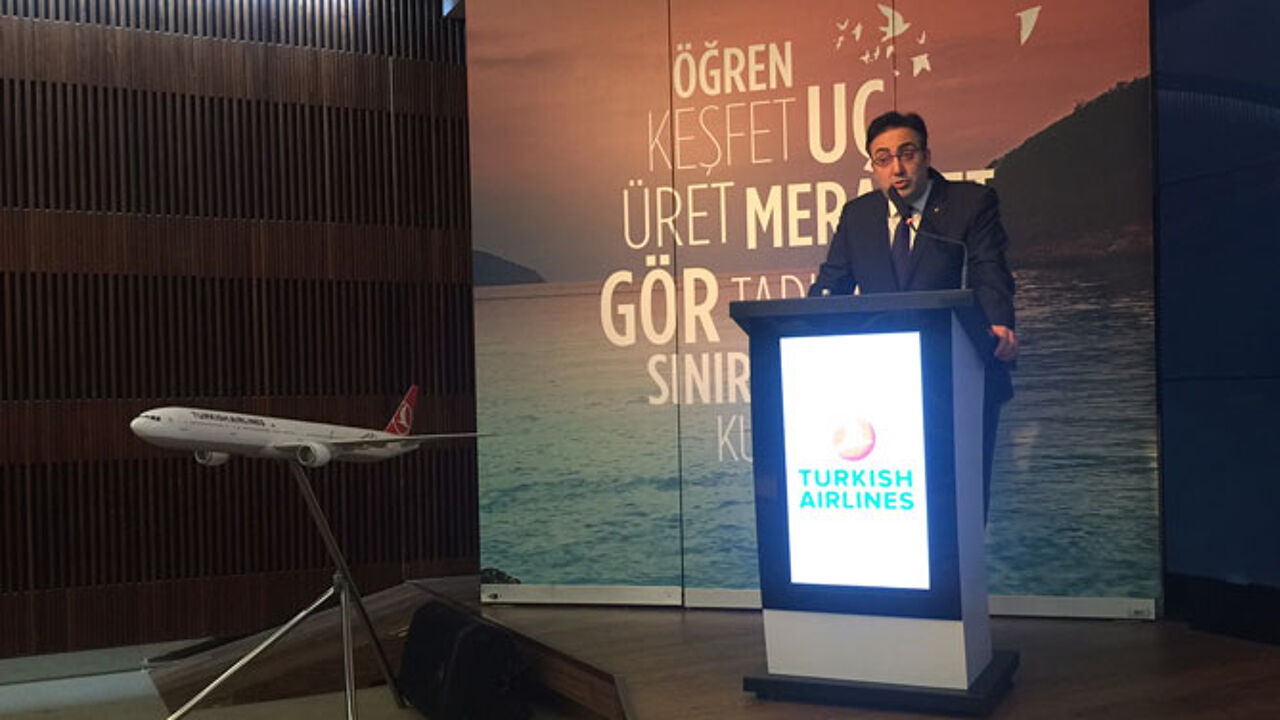 Steven Victor Decraene is a VRT News journalist who has been following the aviation industry for more than 15 years. He was invited to the international press conference in Istanbul on behalf of Turkish Airlines, witnessing a remarkable speech by Turkish Airlines president Ilker Ayci. This is his report.
"We have defended our home and now we have to clean the house," said Ayci during a speech for more than hundred international journalists, "it will be a painful but necessary process in which we have to expel the terrorists from all layers of Turkish society. There is no doubt that the Gülen-movement is a terror organization who tried to destabilize our country."
"Therefore, its members in our education system, our judiciary system or among our civil servants have to be thrown out." Turkish Airlines itself got rid of some 200 staff, officially because of "inefficiency reasons", but the dismissed staff members themselves talk about a purge after the coup.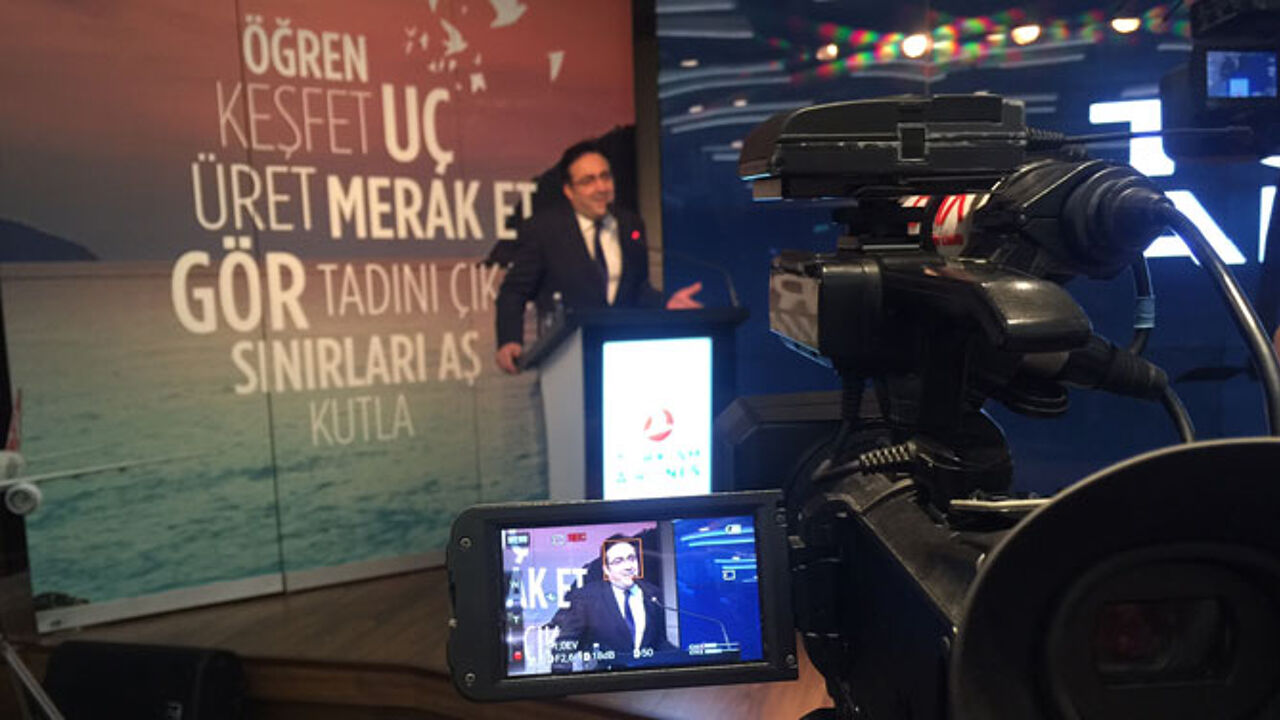 A danger for western democracies
Ilker Ayci went on in his speech to attack the Gülen-movement, by the Turkish government described as FETO (Fetullah Terrorist Organization) : "If the coup had succeeded, I wouldn't be standing here in front of you. The organization poses a threat to all western democracies, so I would like to call upon all your journalists here to be aware of that danger. It's beyond comprehension that their leader Fetullah Gülen lives freely in a huge mansion in the United States. It is like Pablo Escobar would be invited to life there based upon his humanitarian deeds."
Turkish Airlines decided to publish a special book to accompany their inflight magazine in order to explain the events that took place on July 15 and 16. The book boasts to give a complete account on what happened those two days.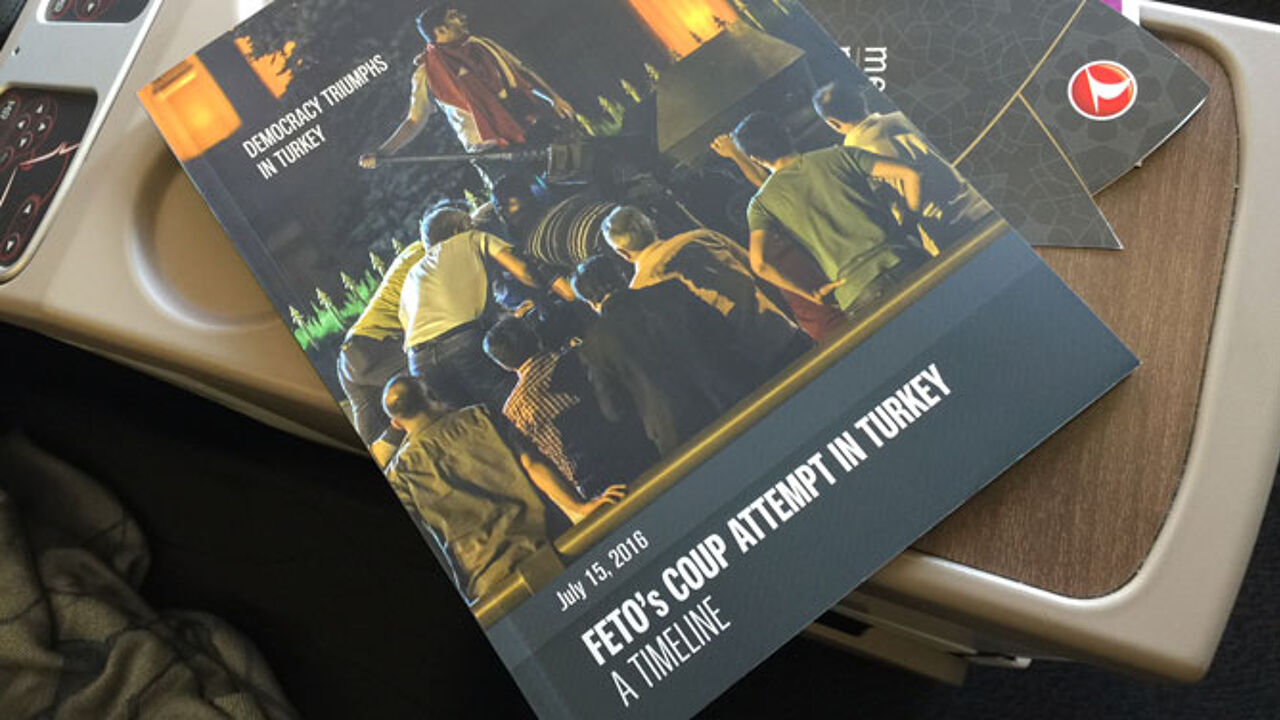 "Not all foreign media narrated the events in a rightful way"
There is also a short film to be found in the inflight entertainment program depicting scenes of the failed coup. "We wanted to share what we as Turkish civilians experienced that night," says Ayci, "we don't want to politicize our airline, but we felt that not all foreign media narrated the events in a rightful way."
Turkish Airlines also believes that by fencing off this coup attempt, Turkey deserves to be a full member of the European Union. "We share the same values and principles, we are even ready to defend them with our blood, so why shouldn't you accept Turkey into the European Union," claims Ayci.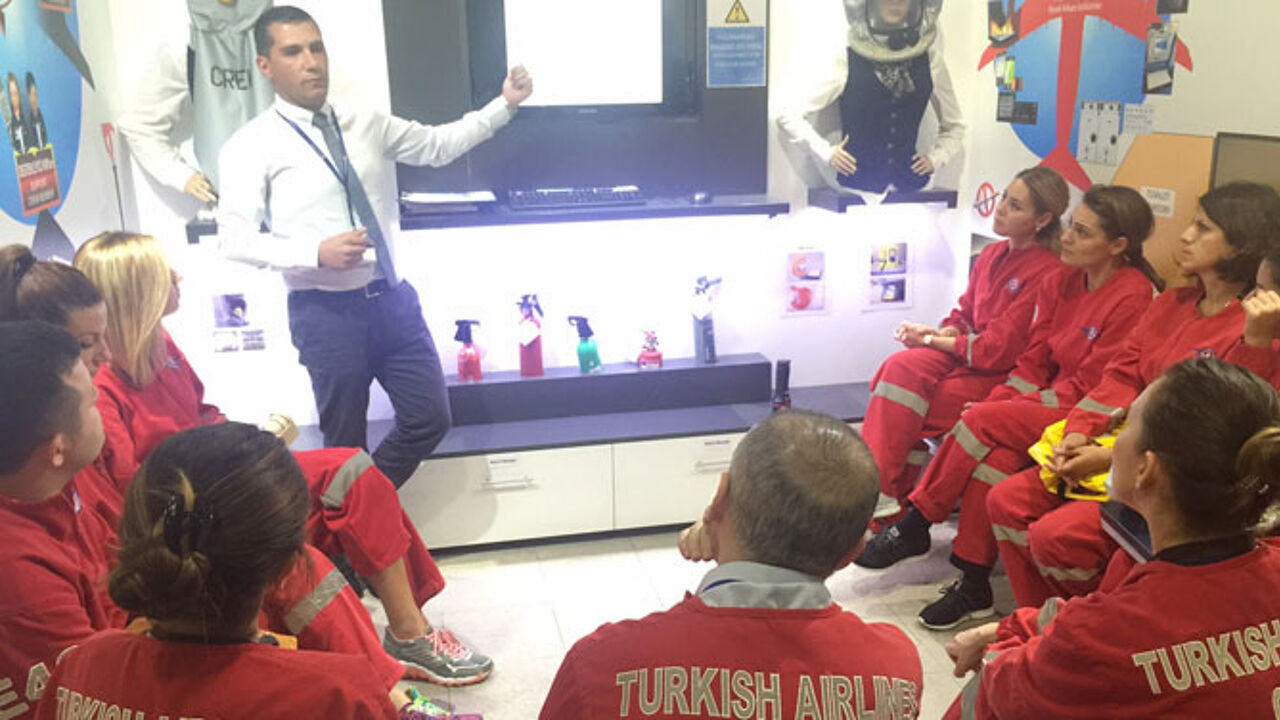 Consequences
The words of the highest ranking person at Turkish Airlines were duly noted by several dozens of Russian reporters who had been especially invited to this event. It marked the first time that a Russian press delegation was welcomed back in Istanbul after the relations between Turkey and Russia turned sour when Turkey downed a Russian fighter plane in November 2015. The purpose for the visit was also to showcase Istanbul as a safe destination for tourists. After the city was rocked several times by deadly terror attacks, the tourism sector faced a downturn of at least 35 to 40 percent.
Also Turkish Airlines was hit badly due to these attacks and the aftermath of the coup attempt. "We lost a quarter of all our reservations in one week. Domestic travel was hit dramatically," explains Ayci, "but we see the first signs of recovery. We estimate to welcome this year approximately 63.5 million passengers at Turkish Airlines instead of the projected 70 million."
"Everywhere in the world airlines experience a slowdown in travel because of terror threats and several conflicts. The aviation world has to cooperate more internationally to cope with those new challenges of safety issues without too much hampering the passenger's travel comfort."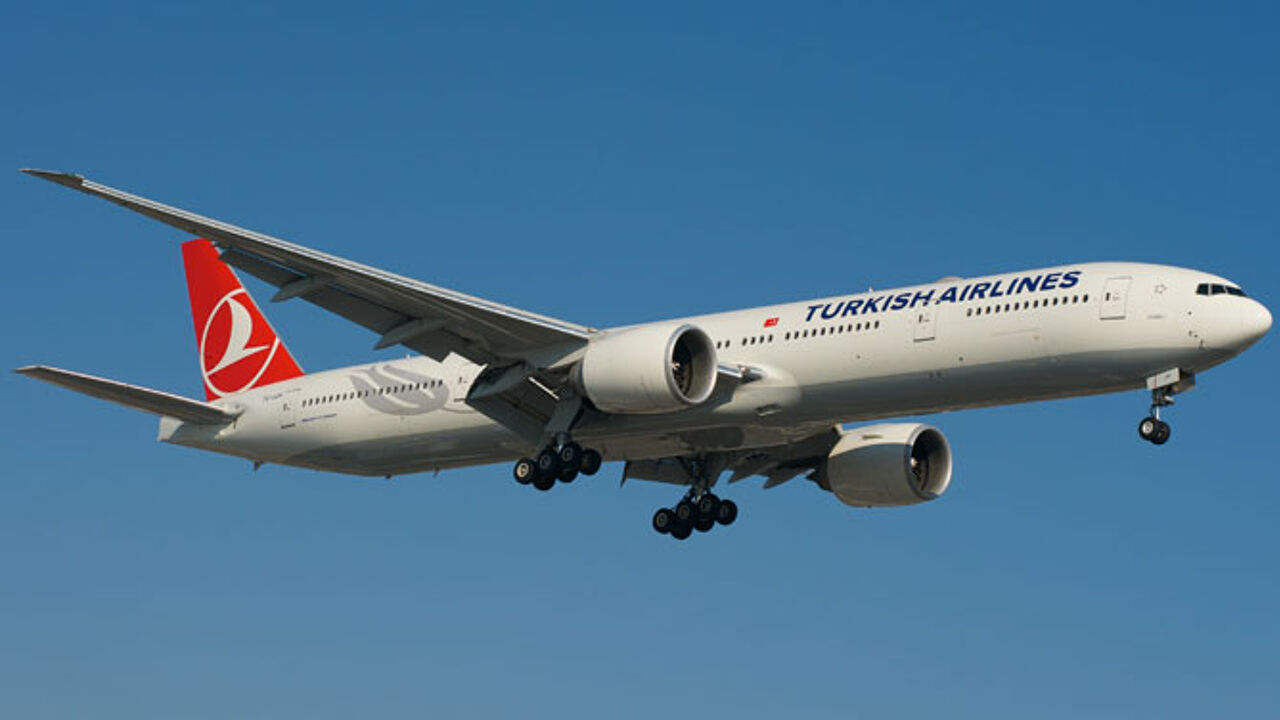 The kings of comeback
Turkish Airlines envisages a loss of several hundreds of millions euros for the first six months of 2016, making it one of the worst semi-annual results in a decade.
Still, the chairman of Europe's fourth biggest airline is confident that the current problems are only temporary: "We run one of the most rewarded airlines in the world and we expect a lot from the third airport in Istanbul which is being built as we speak. With the capacity of more than 150 million passengers in the future, this airport can underline our global ambitions. Never forget, Turkey hosts the kings of comeback."