"Mysterious letter" warns against "Chinese danger" involving State Grid deal
A mysterious letter reached a number of Belgian ministers yesterday. The letter, which later turned out to be issued by the Belgian Intelligence Service, warns against a deal with the Chinese company State Grid that wants to buy a stake in the Belgian gas and electricity network of distributors Eandis. However, Eandis has reacted this morning by saying that they keep their faith in the Chinese investors.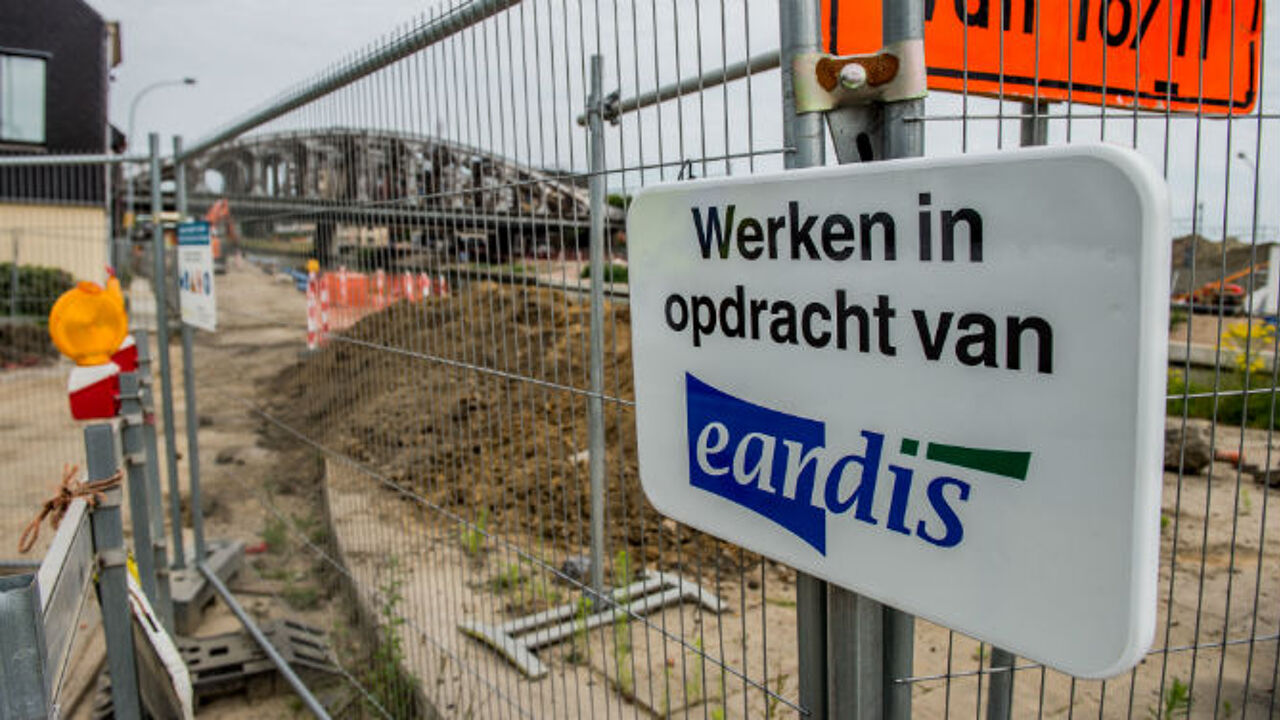 "State Grid Corporation of China" is the world's second biggest company after American supermarket giants Walmart, boasting a turnover of 300 billion, 1.1 billion customers and some 2 million employees. CEO Liu Zhenya wants to expand across the globe and is believed to have 35 billion at his disposal for investments worldwide.
There had been contacts with Belgian distributors Eandis in the past, and the Chinese even travelled to Melle for prospection. State Grid recently made a concrete bid worth 830 million euros to acquire a 14 percent stake in Eandis.
Local councils across Belgium are now voting separately whether to approve the deal or not, as Belgian giants Eandis have their gas and electricity network across the country. Belgium's local municipalities and cities own Eandis together. Some have voted in favour, like Ostend, while others voted against, like Sint-Niklaas, with others like Ghent asking for more time. However, the Eandis management will have the biggest say in the matter (see below).
"Mysterious letter" warns against the deal
It seems a deal is imminent, but the issue has been sparking controversy in recent days after the news emerged. Yesterday, various Belgian ministers received a letter warning them that the deal may involve risks.
The letter was said to be issued by "an official body" without further detail. It later turned out that it was compiled by Belgian Intelligence officers. Energy supplies are vital to a country and are, of course, of the utmost importance.
The letter warns that State Grid have close links with the Chinese regime, the Communist party, the Chinese army and the Chinese Intelligence Services. A deal would allow the Chinese to spy on Belgian technology, it suggests.
The letter also mentions that a similar offer by State Grid in Australia, had eventually been rejected by the Australian authorities. State Grid would mainly want the deal to acquire Belgian know-how, opponents claim.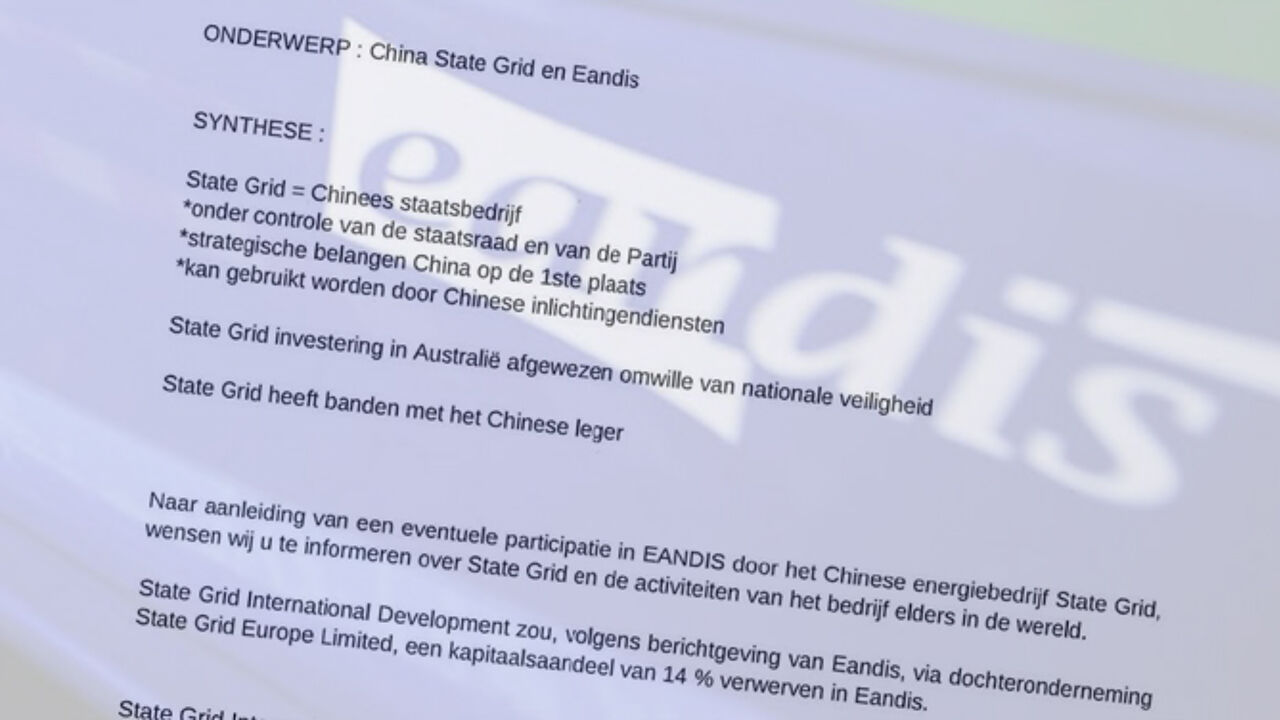 Eandis sees no problem
Meanwhile, Eandis itself has also reacted. The management says it is in favour of the deal, as the Chinese will only acquire 14 percent. This could not trigger Chinese interference, they say, adding that Eandis is using technology that everyone can acquire.
The issue has reached the highest political levels meanwhile. The Flemish Energy Minister Bart Tommelein (liberal) has spoken out against an accord with the Chinese, making a U-turn on the matter.
A final decision on whether the Chinese deal will be accepted or not, is expected next week.