British Great War soldier given new gravestone
The First World War British soldier Andrew Gale is no longer only "known to God". Andrew Gale's remains were identified recently around 100 years after his death. He has now been given a new gravestone bearing his name at the Belgian Battery Corner Cemetery near Ieper (West Flanders). Andrew Gale's great-great grandson attended a "rededication ceremony" at the cemetery. The British soldier was identified quite be chance by Christine Connerty of the Commonwealth War Graves Commission.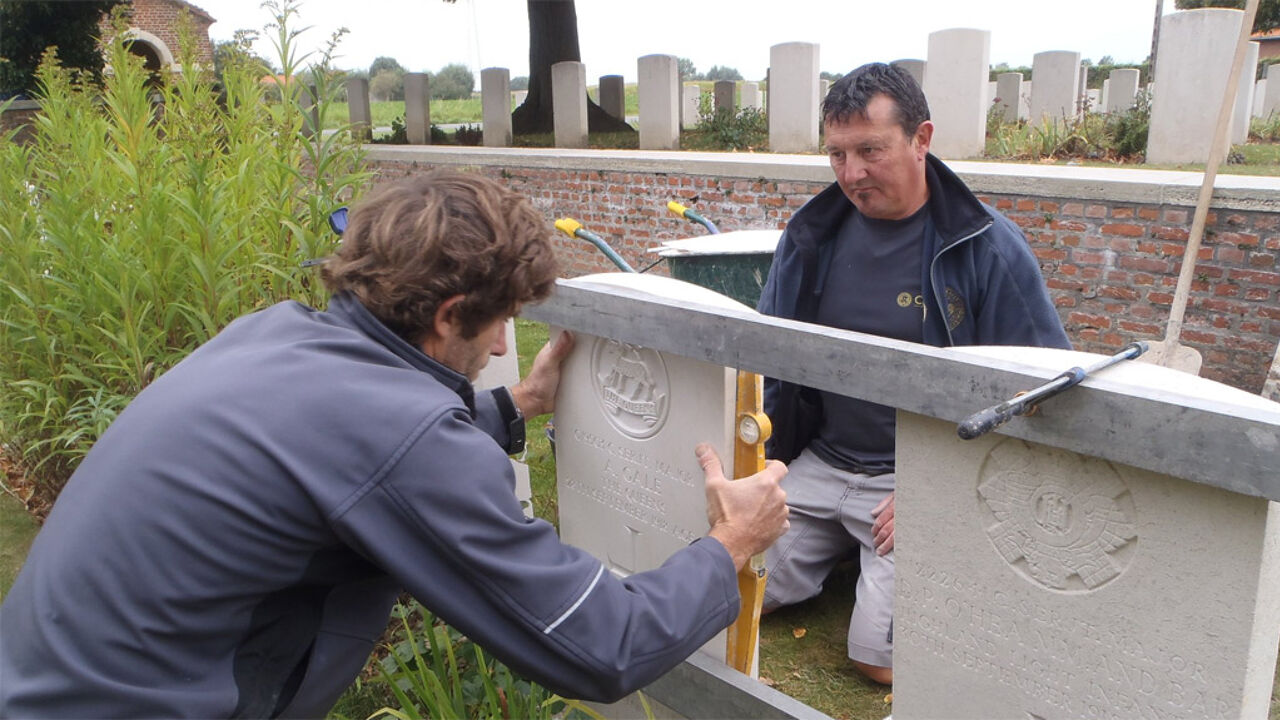 "In my free time I sometimes visit one of our cemeteries. Here there was a gravestone with a lot of infomation on it. the date of death was known, his rank, his regiment, in fact just about everthing except his name".
Ms Connerty checked the Commission's database and soon found the name of Andrew Gale. Mr Gale died aged 41 on 27 September 1918, just a month and a half before the end of the war.
With the help of the British Defence Ministry's Joint Casualty and Compassionate Centre, Andrew Gale was able to be identified.

"It is quite possible that if we were to carry out closer checks on the other graves we would be able to identify a lot more soldiers. In the case of Andrew Gale it went quiet smoothly as he was of a high rank. However, this is the first time in my 37-year career that this this has happened to me", Christine Connerty told the press agency Belga.