East and West Flemish service areas closed to deter refugees
The West Flemish judicial authorities say that an increasing number of refugees are moving from France into Flanders to try and get on a lorry in one of the motorway service areas in West and East Flanders. As a result, the parking lots in Westkapelle and Drongen were closed.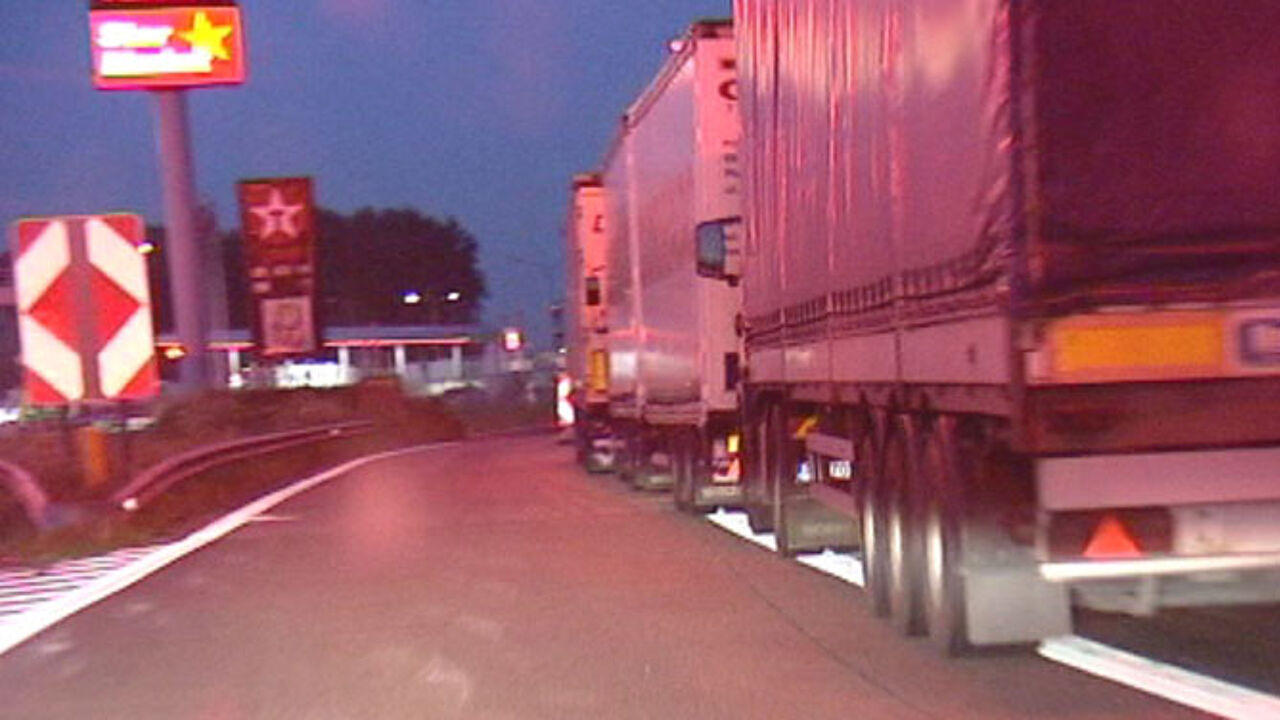 The ultimate goal of the refugees is to get into Britain. If they can't get on a truck in the Calais area, they will have to try their luck at an earlier stage. A growing number of refugees are taking their opportunities in Flanders, at service areas along motorways in West and East Flanders.
Magistrate Frank Demeester explains that Mannekesveere and Jabbeke, situated along the E40 Motorway which is going to Dunkirk and Calais, are now hot targets.
Earlier, the parking and rest area in Westkapelle and Drongen had been closed altogether as too many refugees were seen trying to get onto a truck. Demeester thinks the situation will only get worse once the camp in Calais will be closed. It's the closure of service areas in Drongen and Westkapelle that triggered the increase in Jabbeke and Mannekesveere. "These are stuck right in between France and Drongen", Demeester explained.