Van Eyck altarpiece to shine more than ever
The first phase in the restoration of the world-famous Ghent Altarpiece, also known as 'the Adoration of the Mystic Lamb', has come to an end. The first restored panel paintings have been moved back to their original place, the Ghent Sint-Baafs Cathedral. The official presentation will only take place next week, but the VRT managed to get a glimpse.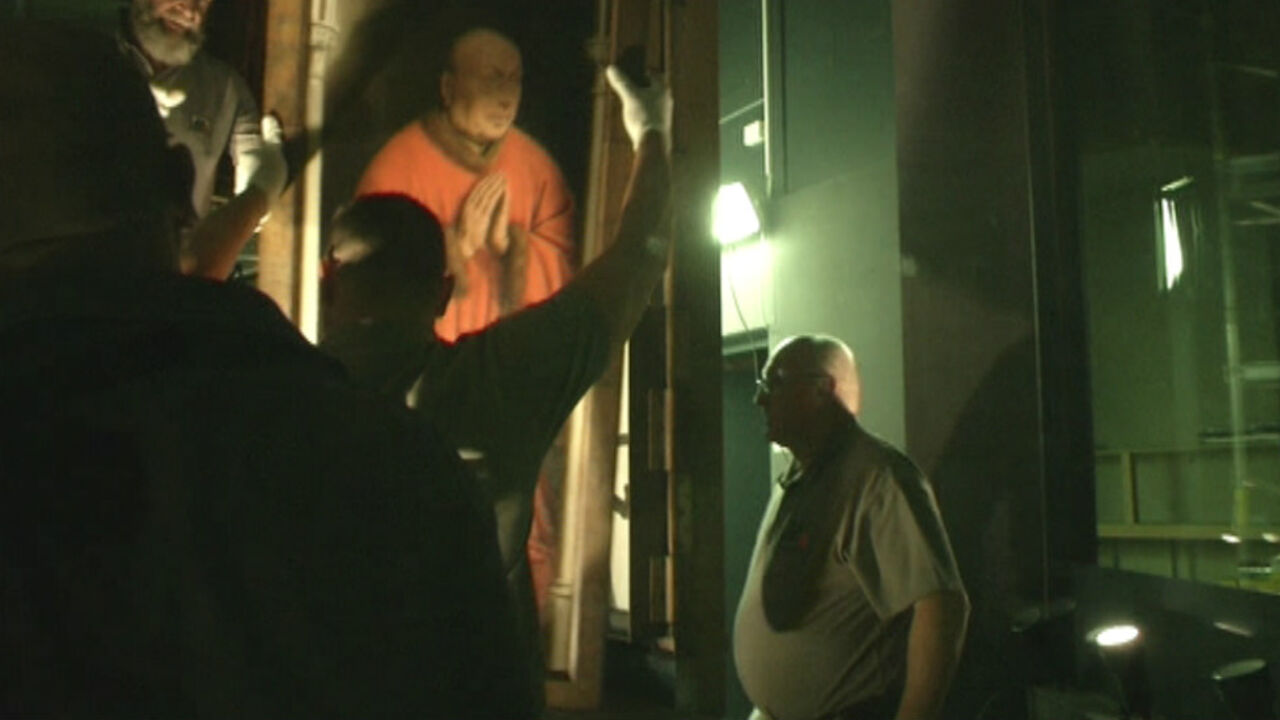 The VRT just caught a glimpse during the transfer - the official presentation, in better light conditions, will take place next week.
It eventually took specialists 4 years to complete the restoration of the first 8 panels. They were transferred back to the Sint-Baafs Cathedral yesterday. The official presentation will take place next week, but it will be worth waiting for, experts say.
The restoration took so long because more layers of paint and varnish were discovered than expected - and had to be carefully removed. "The panel paintings have become unrecognisably beautiful", says Ludo Collin, a canon at the cathedral, who has already admired the result.
"They rediscovered the real Van Eyck, showing an enormous sense of patience when restoring it. The difference with what we used to see is so immense, not only where the colours are concerned, but also as to the finest details. I would almost call it a miracle."
The big showdown is next Wednesday, when the "polished" version of the first part of the altarpiece will be unveiled. In the meantime, the restoration of the second part is underway. This includes the central panel, showing the adoration of the mystic lamb. The 15th-century altarpiece by the Van Eyck brothers was completed in 1432.