In the Group H qualifiers for the 2018 football World Cup Belgium and Greece won again to take control of the group, with the Belgians routing Bosnia 4-0 at home and Greece topping Cyprus 2-0.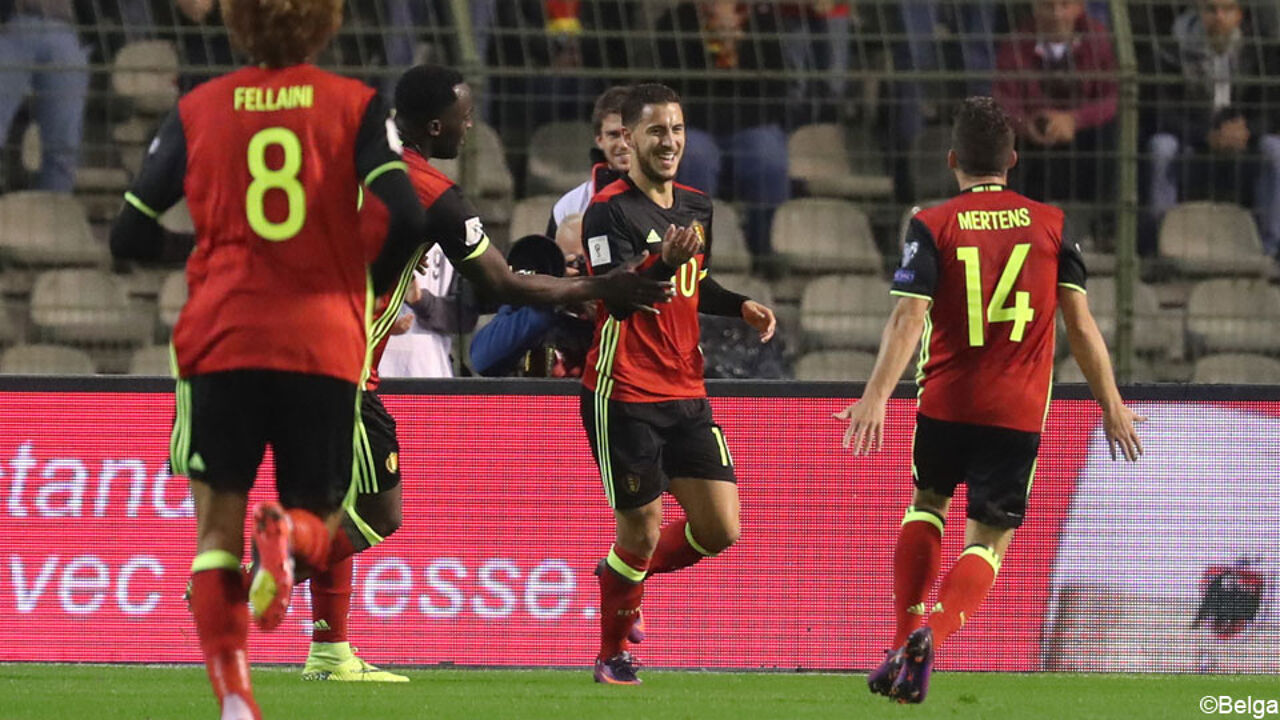 The European Championship quarterfinalist exposed weaknesses in a Bosnian defense that relied on heavy tackles and buckled in the 26th minute when Emir Spahic scored an own goal.

Two minutes later, Belgium turned on the magic: A gifted touch from Dries Mertens found Eden Hazard, who ran around defenders and chipped the ball past goalkeeper Asmir Begovic.

Coach Roberto Martinez's men kept up relentless attacks, the Bosnians no match for the speed of winger Yannick Carrasco.
The normally well-composed Bosnians were forced into spells of panic defending, and Toby Alderweireld made it 3-0 on the hour, facing away from the goal as he tapped in a corner kick from Mertens.
Romelu Lukaku started the night as the lone striker for Belgium at the King Boudewijn Stadium and was marked out of most of the game. He should have scored midway through the second half and made amends in the 79th. Besieged by five Bosnian players, he swung in the fourth.

"Only Lukaku's miss was a shame," Martinez said. "The score was beautiful and the play was attractive. We played with intensity that denied the Bosnians possession even when they tried to change up their game."

Substitute Milan Djuric breathed some life back into the Bosnian team that started its campaign with a 5-0 win against Estonia. But Edin Dzeko was unable to finish his chances and the home side hardly threatened.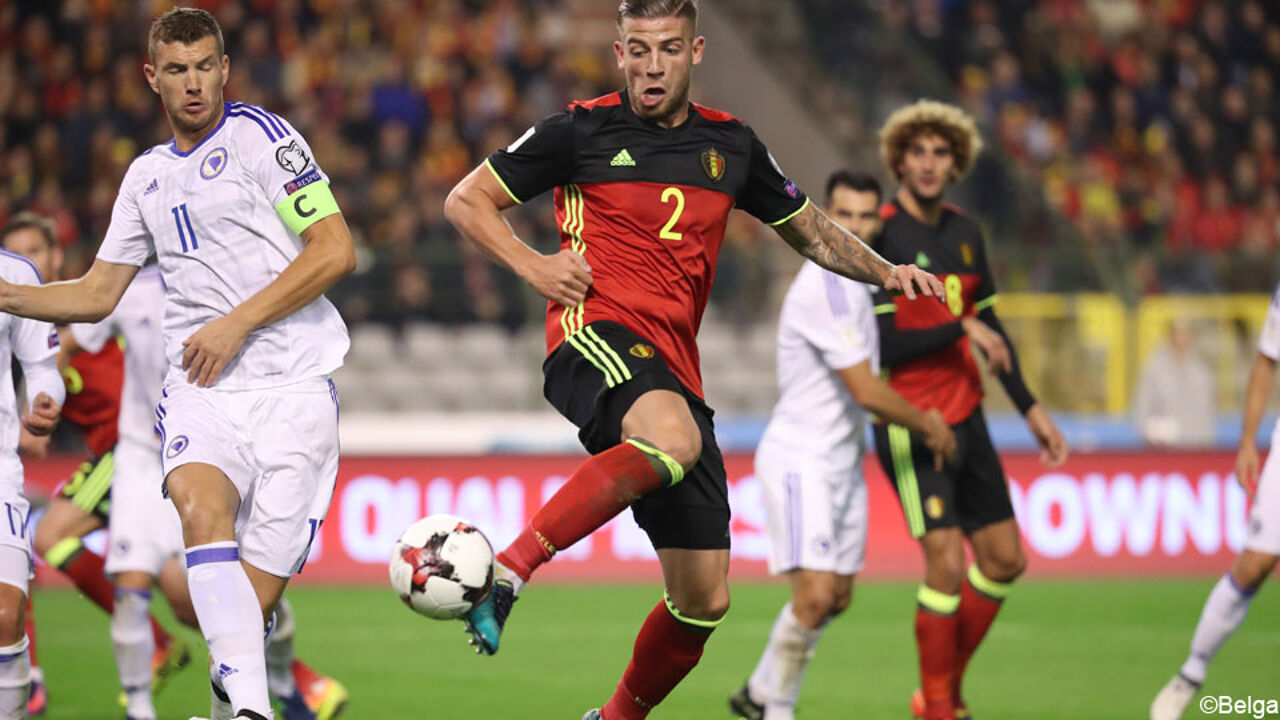 Greece in winning mode too
Elsewhere in Group H Greece defeated a hard-working Cyprus to continue its recovery under new coach Michael Skibbe.

Kostas Mitroglou needed one touch to find the net early, and Petros Mantalos added the second goal just before the break.

"We expected this to be a tricky match and it was," Skibbe said. "We scored good goals but at times lacked composure. That's something we need to work on. But we're improving with every game and with every win."

Bosnia and Estonia, which beat Gibraltar 4-0 at home with two goals by Mattias Kait, have three points each.