Crane driven into town house in central Brussels
A lorry carrying a crane crashed into a building in the Brussels Hoogstraat on Saturday. The building suffered extensive damage. Two other vehicles were damaged too. Large crowds were attracted to the scene.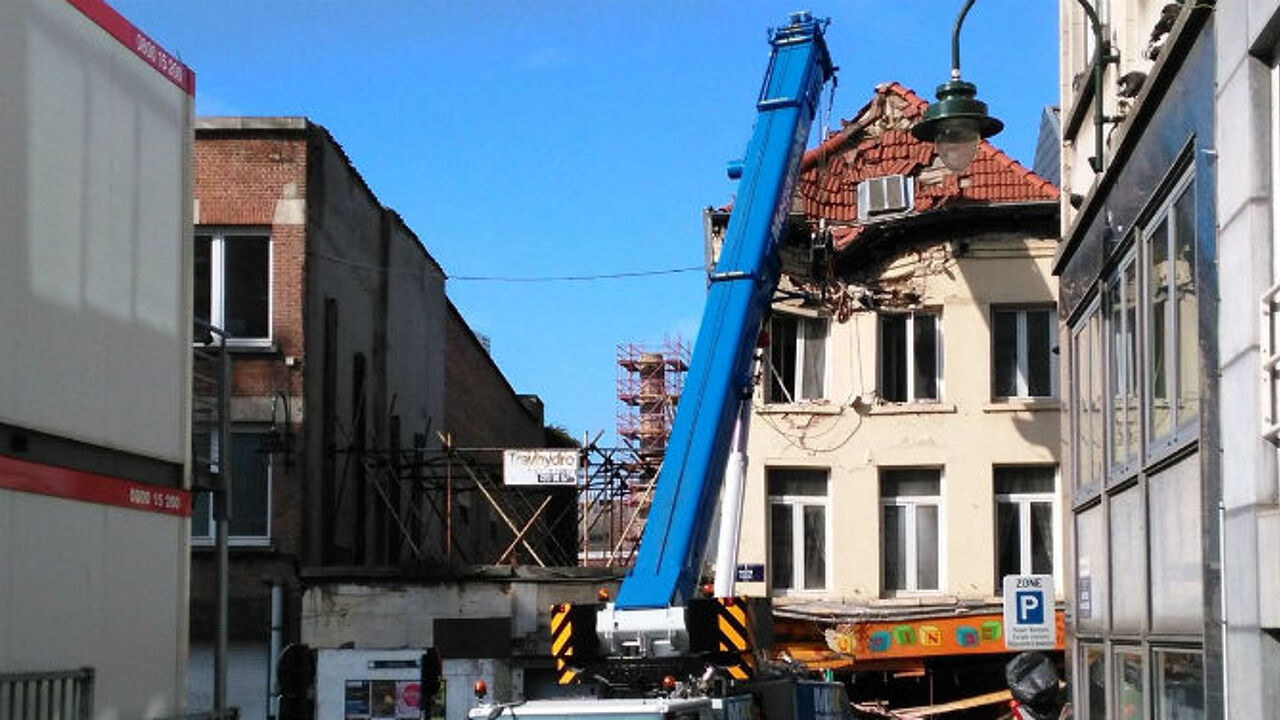 The incident happened when the lorry driver attempted a maneuver. For reasons that still need to be established he lost control of the vehicle and reversed. The driver managed to jump out of his driver's cabin, but the lorry reversed into two vehicle and rammed into the building.
Luckily nobody was hurt in the incident. The building was extensively damaged and required extra support. A sweet shop on the ground floor is a write off. The flats above the store suffered considerable damage. Adjoining homes had to be evacuated. An architect from the city authorities will now have to decide whether the building can be rescued.