Schaarbeek stabbing: attacker "had no terrorist motives"
The man who attacked two police officers with a knife in Schaarbeek last week, had no terrorist motives, his lawyers say. They claim the case is linked to personal motives, after the assailant was hit by a police car a couple of years ago. The man apparently wanted to take matters into his own hands, since he felt as if those responsible for the accident were never properly punished.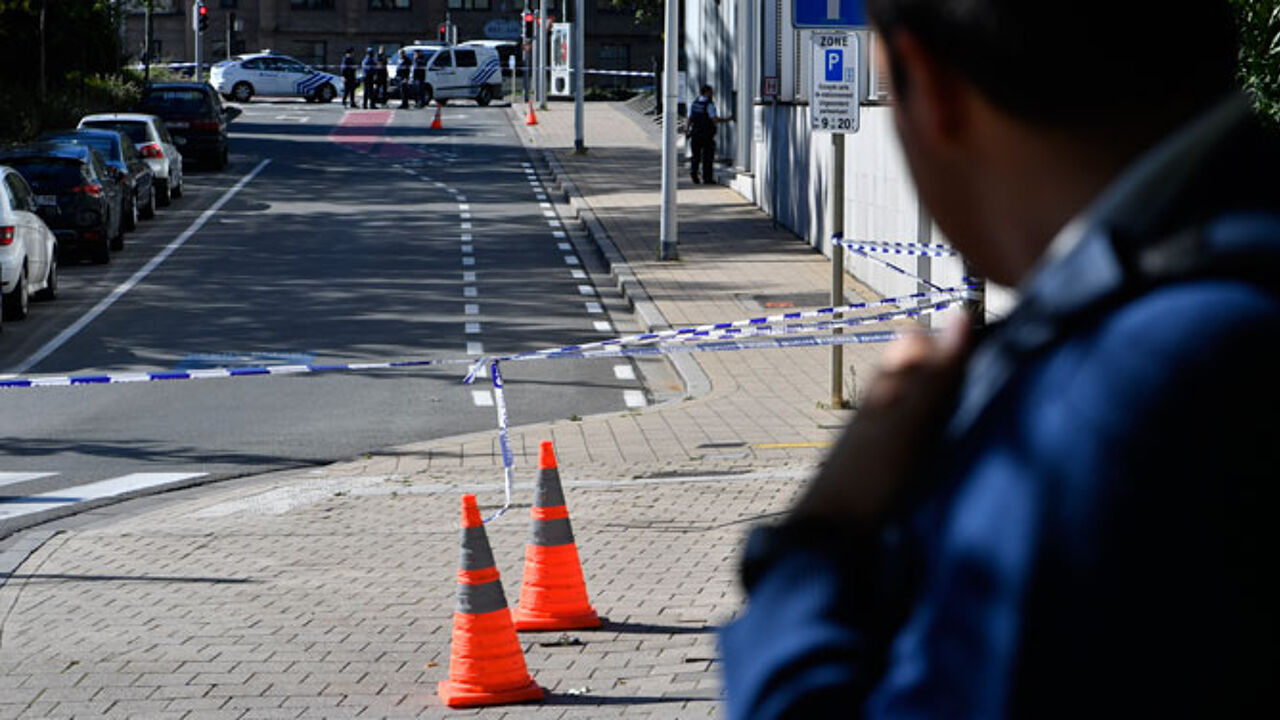 The attack happened in broad daylight on the Lambermont Avenue in Schaarbeek. Two police officers were stabbed in a brutal attack, suffering neck and stomach injuries. The assailant was shot in the leg and could be apprehended. He and his brother are still behind bars.
Today, magistrates had to decide whether the attacker had to remain in custody, but his lawyers didn't ask for him to be released. They told the examining judge that the case is not linked to terrorism. This was the first assumption, after it had soon emerged that the attacker had had contacts with radical Muslims, and for that reason the case was referred to the federal judicial authorities.
Kickboxing
However, the lawyers deny he had direct contacts with jihadists. They explained the man wanted to matters into his own hands, after he had been the victim of a heavy road accident. He was badly hit by a police vehicle in the street, which also meant the end of his favourite pastime, kickboxing, where he had also taken up a career as instructor.
Apparently, the man wanted to take a weapon from the police officers, in order to look for those responsible for the road accident, and have a discussion with them. He feels as if they have never been properly punished for the accident.
His lawyers depict him as a confused person who didn't really know very well what he was doing. They added his brother hasn't had any contacts with him for years.