The revamped "Mystic Lamb" unveiled
We reported on the first restoration phase of the renowned "Adoration of the Mystic Lamb" being completed last week. Now, the first footage and pictures of the restored panel paintings have been released.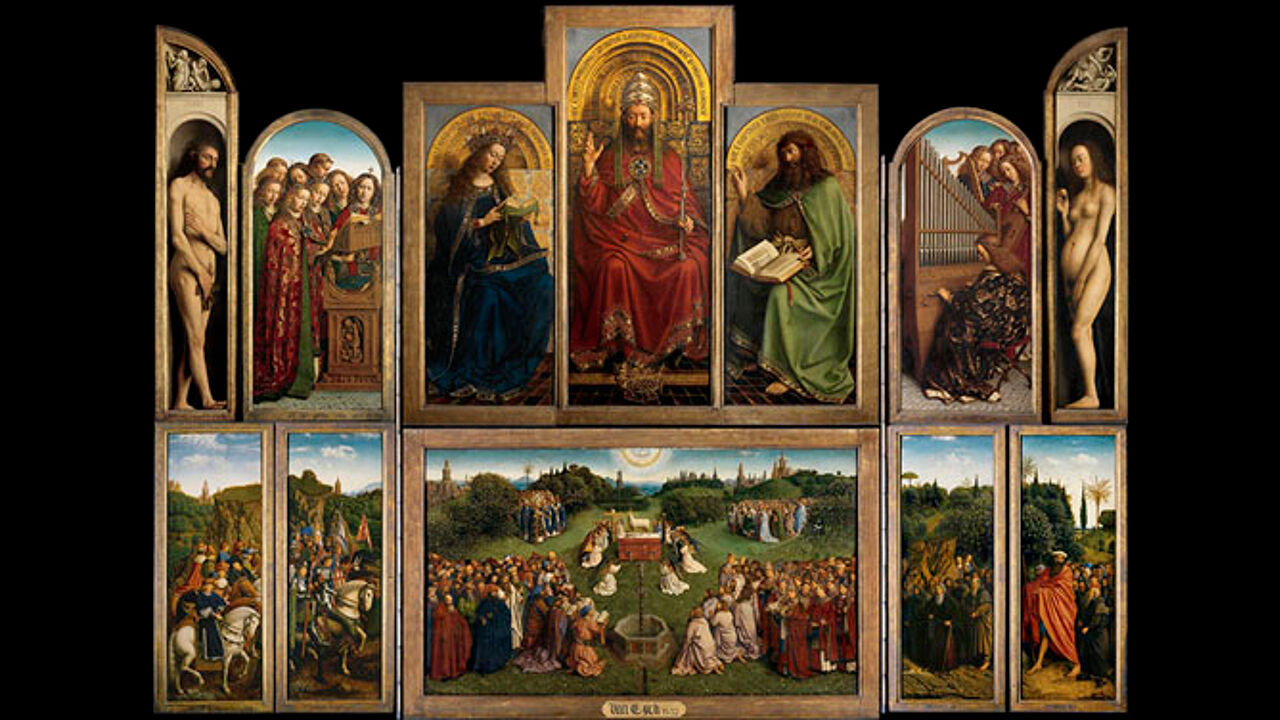 "The adoration of the Mystic Lamb" was painted by the Van Eyck brothers in the early 15th century, and was probably finished between 1430 and 1432. The famous Ghent altar piece measures 3.4 by 4.4 metres and is made up of more than a dozen different individual panels.
In 2012, the restoration of the first 8 panels started. It took eventually 4 years to complete it. Today, the result of this restoration was unveiled at a press conference in the Sint-Baafs Cathedral where the works are on display.
Ludo Collin, a Canon who followed the restoration, is describing the result as "a miracle" when he said how beautiful the paintings have become. Van Eyck's three-dimensional painting techniques and in-depth details have now emerged again, as have the brighter original colours, after several layers of other paint and/or varnish were removed.
"The patience of a saint"
When experts were working on the paintings, they discovered the situation was much worse than expected; the Flemish government and private sponsors extended the renovation budget to 2 million euros coming from 1.35 million.
The bad state of the paintings explains why the renovation took so long. Collin said restorers showed "the patience of a saint" doing their job so meticulously. Restorers said they often just managed to finish a piece measuring only 4 centimetres by 4 centimetres in a whole working day.
The next restoration phase will focus on the central piece, the Adoration of the Mystic Lamb itself. Since the first phase took so much longer than expected, some fear this phase may also last long, saying the 2020 deadline could be at risk.
Take a free look
The restored panel paintings will be on display to the public for free from today until Sunday - for this occasion the altarpiece will remain closed, as to offer visitors the best view on the back side which has been renewed. The place to be is the Sint-Baafs Cathedral in the historic centre of Ghent.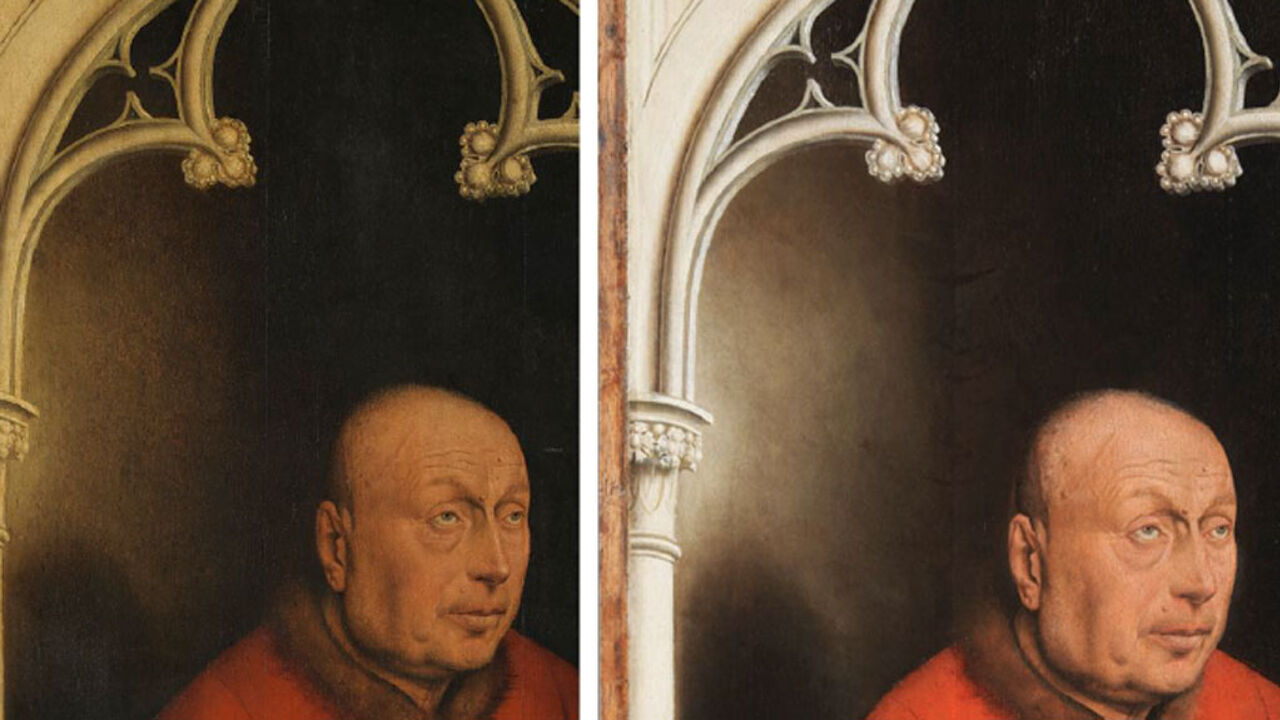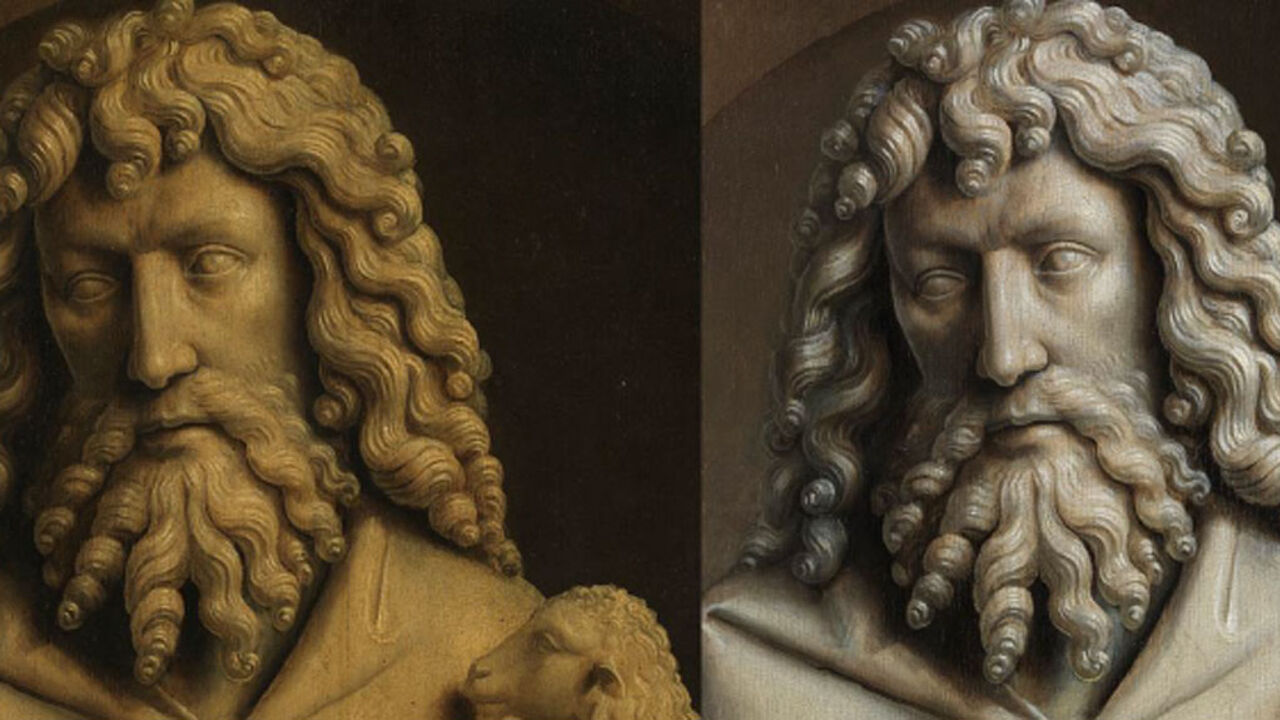 Video: click to play