Acid thrower's victim can live with attacker's prison sentence
A 41-year-old Dutchman who staged an acid attack at the entrance of a Delhaize supermarket store, has to stay 18 years behind bars. He was found guilty on charges of attempted murder and blackmail. His victim, a cleaning lady in her fifties, was mutilated in the act. She was granted a financial compensation worth almost 500,000 euros (although it is not sure how much of this amount she will actually see and when).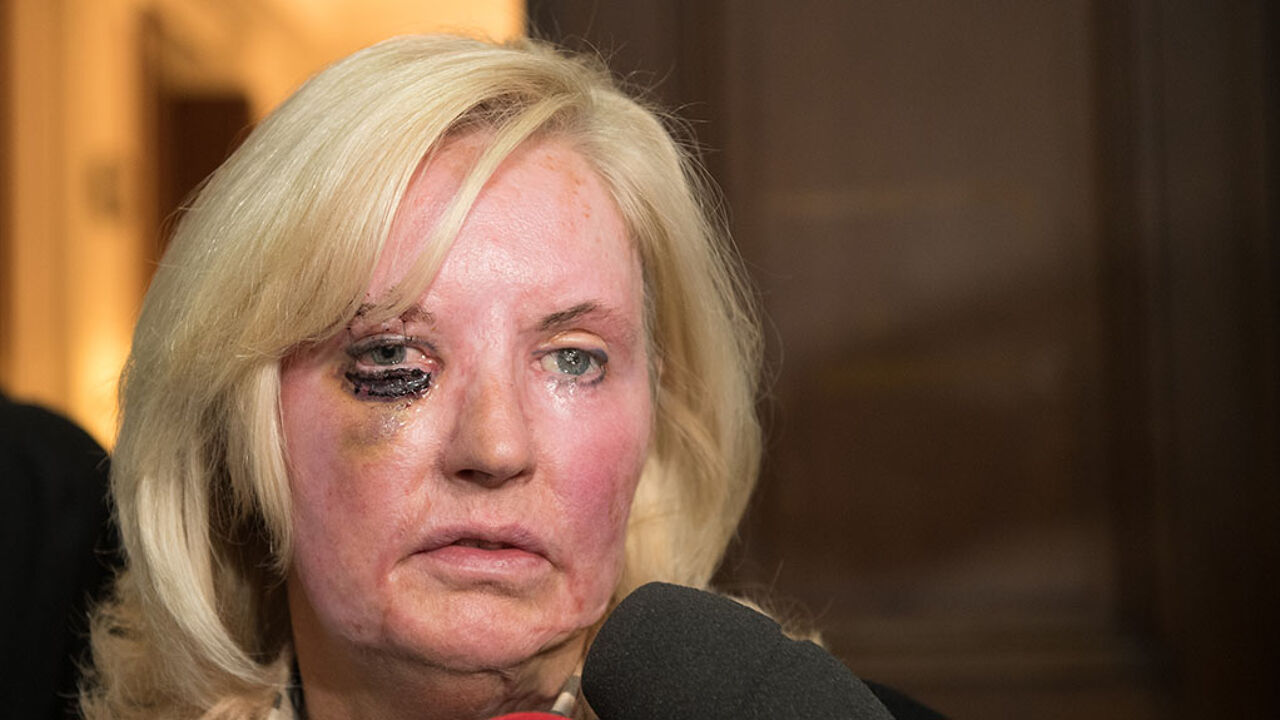 The victim is a cleaning lady in her fifties.
The attack happened in February 2015. Marina Tijssen (picture) was working in the entrance of the Delhaize store in the Museumstraat in Antwerp when a strong acid was thrown over her by the assailant.
The attacker had been blackmailing the Delhaize management for several months, threatening to carry out such an attack if they wouldn't pay him money. The man was out of a job and short of money when he started his scheme. He managed to flee the scene, but was apprehended in March 2015, during a routine check near Paris.
18 years and 10 more
The court found him guilty on charges of blackmail, attempted blackmail and attempted murder, handing him a heavy sentence, arguing that the man deliberately picked a very strong and dangerous acid, and that he poured a considerable amount on his victim's vital parts, i.e. her face.
This triggered the accusation of attempted murder, on which he has now been found guilty. The court added that the attacker "first spoke to his victim to be sure he would hit her in the face." His act was clearly premeditated. He tested the acid and looked up various things on the internet.
After serving his sentence, the convict will not be released just yet. He will be monitored by the state for 10 years and will receive psychological counselling in a detention centre.
Victim lost one eye
The victim was mutilated in the face and lost an eye. She underwent surgery on various occasions, and will have to undergo more operations. She told reporters she is happy with the sentence.
Supermarket giants Delhaize and other third parties (such as the victim's husband an her sister) were granted 2.3 million euros in financial compensation. Delhaize argued their reputation was dented in this case that made the headlines on various occasions.