"One of the hardest things there is"
How do you battle a fierce crosswind on your bicycle? The International Cycling Union (UCI) compiled an information video about crosswinds and setting up echelons, as this was an issue in the Qatar desert, at the World Championships. Belgian riders are real specialists in this discipline, getting a grip on the men's elite race last Sunday. So they got to speak most in the UCI's video.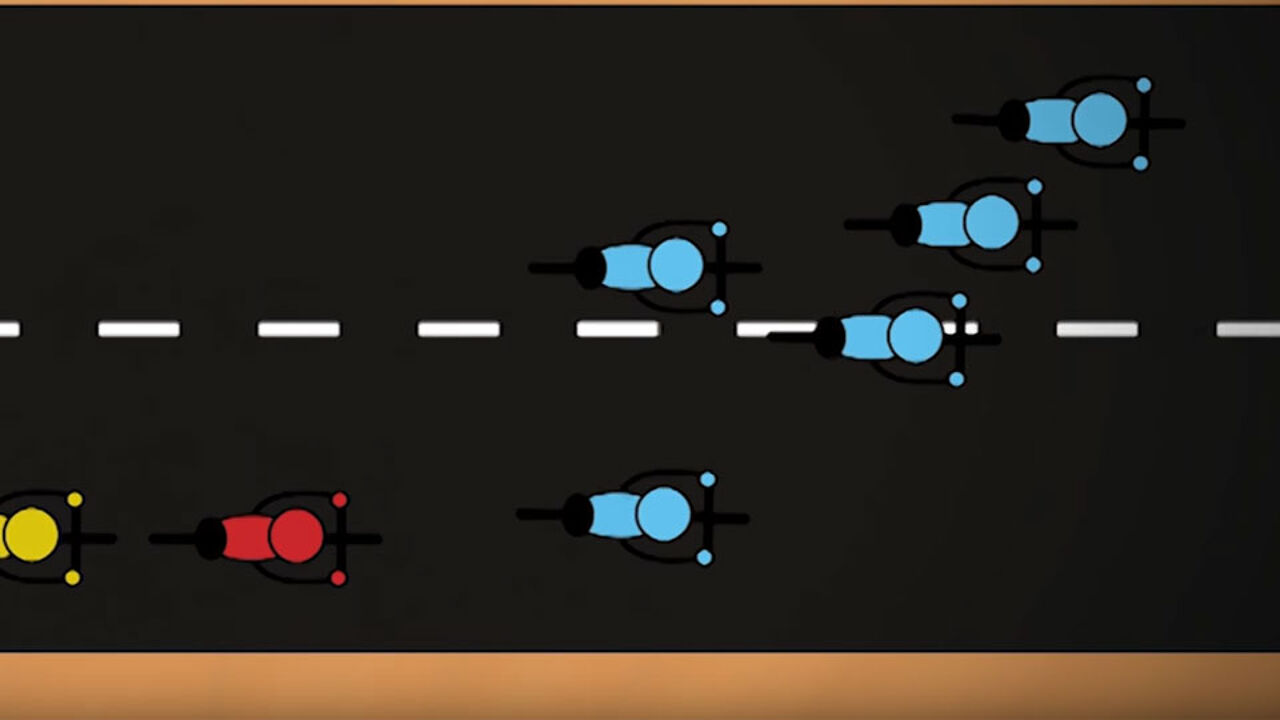 Team Belgium dominated last Sunday's men's elite race at the Qatar World Championships, but had to be content with Tom Boonen's bronze as Peter Sagan took it.Belgian riders set up echelons early in the race, leaving a number of favourites behind.
Belgium were well represented in the front echelon. Those left behind, including top sprinters like André Greipel and Marcel Kittel, never returned. These so-called echelons are a special discipline in outdoor cycling, but what are they exactly, and how does it work?
Riders Tom Boonen, Iljo Keisse and Jürgen Roelandts - who tore the bunch apart in the battering side-winds in the desert yesterday - brushed up their English to have their say in this video, as did the Belgian Team Coach Kevin De Weert.
"The hardest thing there is"
"This is the most stressful part for any cyclist", says De Weert. "There is only place for a dozen riders in the first echelon, so it's a real fight to be part of it."
Iljo Keisse confirms: "It's the hardest thing there is. You can't hide. And you have to keep going because you may get thrown overboard otherwise. It can be finished in one second. When it happens, it's dreadful. You see them moving away from you with 40 miles per hour and you just can't come back."
Tom Boonen: "I don't do any specific training for them. If you are a technically good rider, you mostly end up in the right echelon."
(click on video below to see the video, in English)