Belgium boasts 2 stages in next year's Tour
Next year's Tour de France has been presented in the Palais des Congrès in Paris. After a start in Germany, the Tour comes to Belgium with a finish in Liège and a start the next day from Verviers.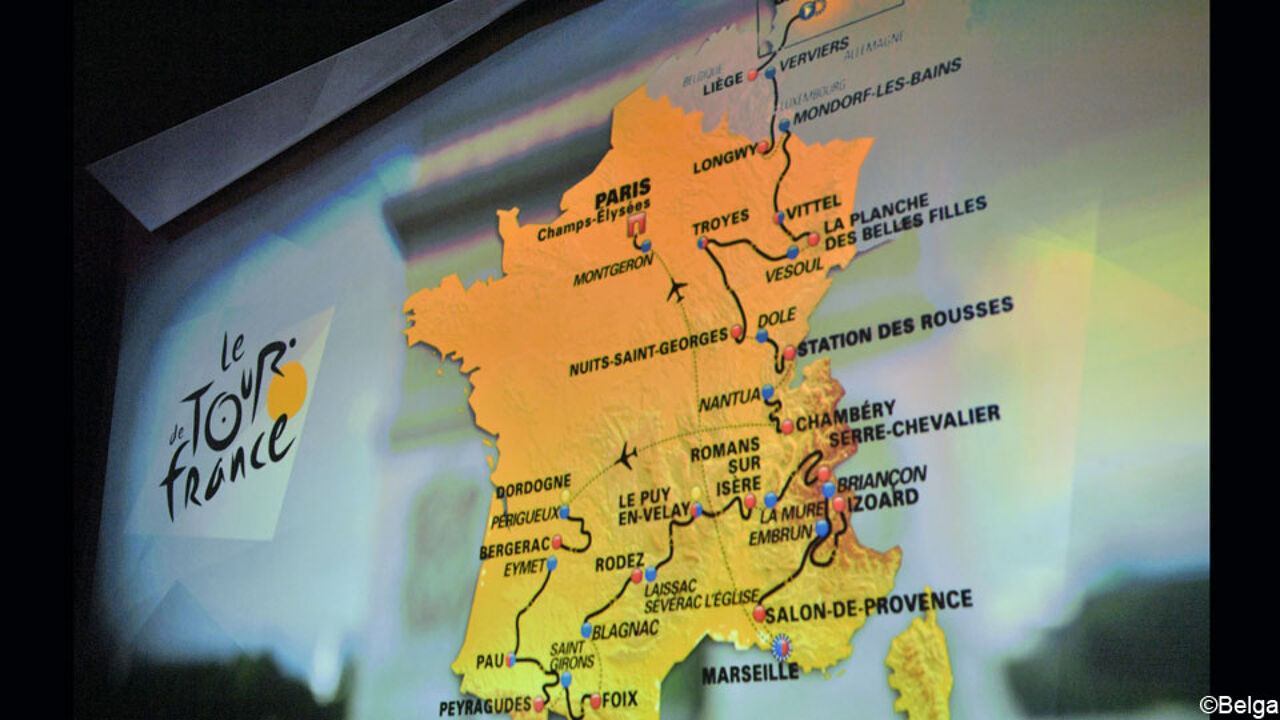 The world's biggest cycle race starts in Düsseldorf (Germany) on Saturday 1 July, with a 13-km time trial. Stage 2 takes the riders into eastern Belgium with a finish in Liège.
The finish on the Boulevard de la Sauvenière is good news for the sprinters. The next day, Monday 3 July, sees the peloton departing from nearby Verviers for a stage that brings the Tour into France, to Longwy.
Race director Christian Prudhomme told his audience in Paris that "we want to favour long-range attacks, in order to break the catenaccio and to 'unlock' the race." In short Prudhomme hopes the race won't be decided at an early stage, and that no tactical deadlock will determine the race. Instead, he hopes that outsiders, like the French favourite Romain Bardet, could try something unexpected.
The course only features two short time trials, which favours the French (and other) outsiders such as Bardet,or Chris Froome's big challenger Nairo Quintana. Froome saw that "there seem to be a lot of mountain stages. I don't think the race will be decided on summit finishes."