Defence Minister wants explanation from Russian Ambassador
The Belgian Defence Minister Steven Vandeput (Flemish nationalist) is to ask the Russian Ambassador to Belgium Tokovinin Alexander Avreljevitsj for an explanation. The Russian authorities had accused the Belgian Airforce of having killed civilians during bombings of targets in Syria.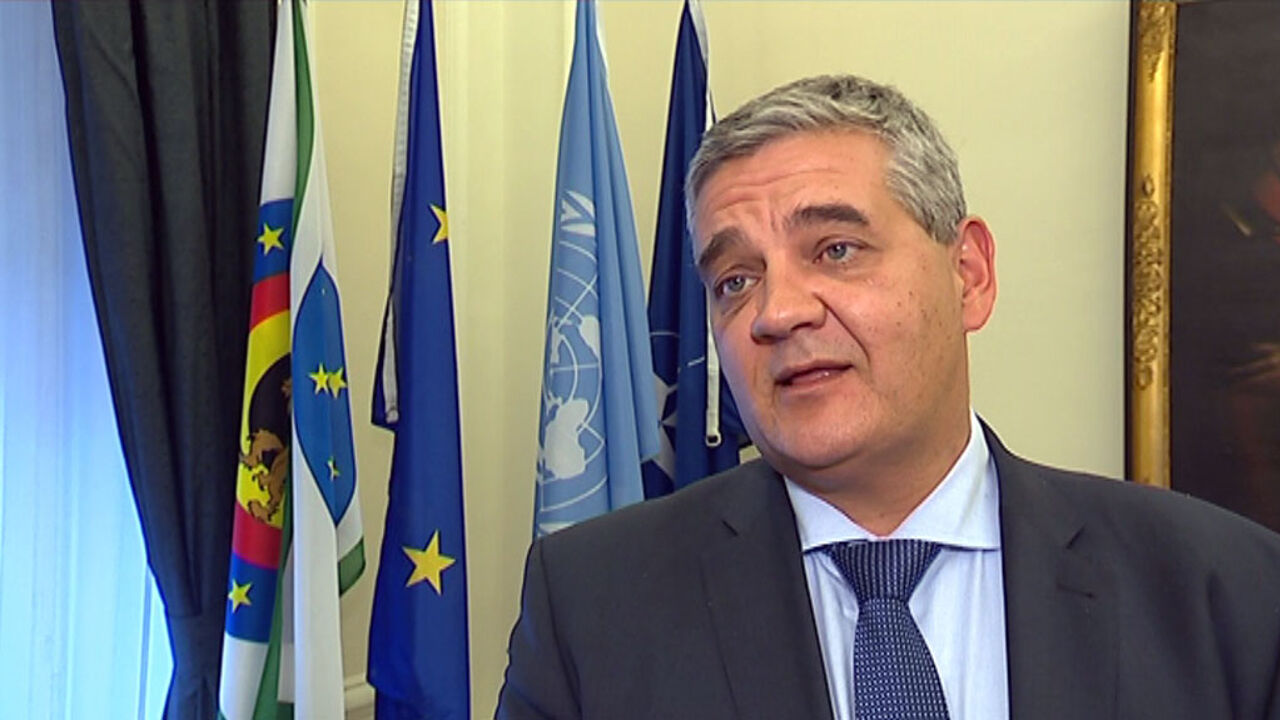 Speaking on Wednesday morning, Mr Vandeput told VRT News that "It could be that we send a letter or that we ask the Russian Ambassador here in Brussels what the reasoning was behind spreading this kind of information".
Civilian victims in village north of Aleppo
The local authorities in Syria claim that Hassadjek, a village in the north of Aleppo Province, was bombed on Tuesday.
Six civilians are reported dead and a further four people are reported to have been injured. The Russian Ministry of Justice claims that at the time of the bombing two Belgian F-16 were detected in the area.
The Russians stress that since Tuesday they and the Syrian Army have not carried out any attacks on targets in the area. The Russian and Syrians have temporarily stopped hostilities around Aleppo to give civilians the chance to leave the area and to allow the doctors the chance to treat the wounded.
"Russians want to sow discord within coalition"
The Belgian Defence Ministry has formally denied that Belgian Airforce F-16 were in the area, adding that the planes have been inactive for the past three days.
"The accusations don't stand up. We don't normally talk about where we have been on active service. However, I can, with my hand on my heart, confirm that on that day we didn't fly over the region in question", Mr Vandeput told VRT News.
Belgium is currently part of the international coalition against the so-called "Islamic State" (IS) terror group. The United States military is at the head of mission. The Belgian Airforce carries out bombardments of IS targets in Iraq and Syria as part of the international coalition's mission.
"IS is the only group that we target. We don't want to claim any civilian victims or for there to be any doubt about who we are targeting", Mr Vandeput said.
According to Mr Vandeput, the Russians are trying to sow discord among the coalition members by spreading false information.