"Thursday dating day? Not a good idea"
The Flemish Public Health Minister Jo Vandeurzen is launching a new campaign to boost the relations between partners. "Make Thursday your Date-day and stay best friends with your partner as well." Relationship expert Rika Ponnet thinks it's not a good idea to install a fixed appointment.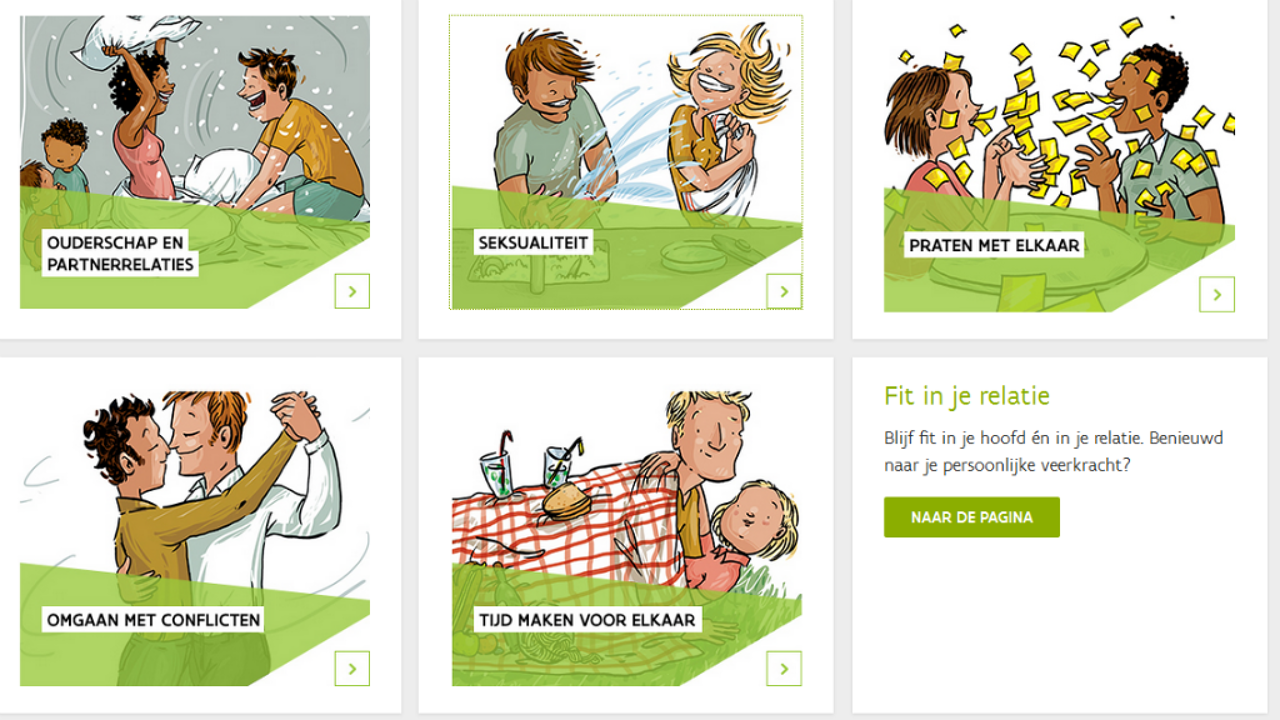 The campaign aims to break the taboo about discussing relationship problems, encouraging couples to talk about it, if necessary, and also to make more time for another. In this respect, Thursday is being suggested as the day when couples should make time for one another for some old-fashioned dating.
The official web page contains various categories with tips (photo above), including parenthood and relations, sexuality, talking to each other, handling conflicts and making time for one another.
"Loneliness can kill"
However, Rika Ponnet is not fond of the suggestion to leave the kids with the babysit on Thursdays in order to go out. "We already háve to do so much in life. I'm afraid people have grown allergic to obligations."
This being said, she gives the idea to bring relationships in the spotlight thumbs up. "This is good. People underestimate the importance of a good relationship for a healthy and happy life. International research has shown various times that loneliness can kill. On a physical level, it turns out to be equally fatal as obesity."
"However, we have lost our focus on the importance of a good relationship. There are so many things asking for our attention, so many alternatives to fill our time, which is why we stop thinking about it."