CETA trade deal collapses: "This is democracy"
The Belgian ambassador to Canada, Raoul Delcorde, has told the Canadian broadcaster CBC that the CETA free trade deal between the EU and Canada is not dead, not yet at least. Mr Delcorde was speaking after the Belgian region of Wallonia vetoed the deal.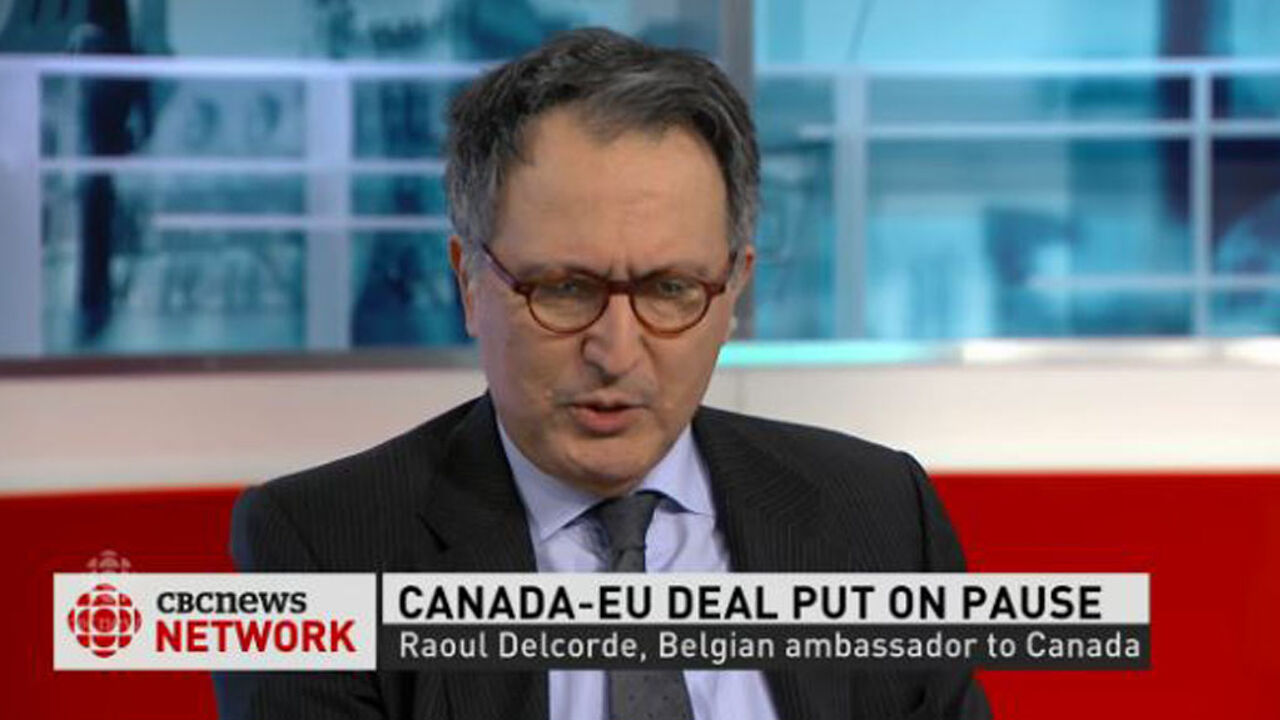 Wallonia is controlled by a centre-left government opposed to the proposed CETA deal. Under Belgium's basic law parliaments of the country's regions too need to ratify any agreement for it to become valid.
Mr Delcorde insisted that he thought that there were still ways of rescuing the talks.
"I would not say the deal is dead, first of all, I think there are still some ways to salvage the negotiations," Delcorde told CBC.
"I speak for myself here, I cannot imagine that a treaty which was negotiated during, I believe, seven years could be killed by a stroke of a pen," he said. "I think that this is actually the best treaty you can imagine in terms of free trade for the 21st century."
"We have to do something and I don't know about any Plan B yet, but something has to be done, because, and this is the view of many, this is a good treaty."
Mr Delcorde defended the fact that in Belgium regional parliaments have been given a say in trade agreements.
Echoing the words of the British chancellor Philip Hammond following Britain's decision to exit the EU he said "I think many were surprised, but this is democracy."