A special statue for a special day
The artist Jan Fabre has pulled out all the stops to mark Crown Princess Elisabeth's 15th birthday. Mr Fabre who is sometimes referred to as the "artist to the Royal House" has made a work of art featuring Princess Elisabeth entitled "My Future Queen". The work is a marble statue of the princess dressed in leisurewear and wearing a kind of "carnival hat". Jan Fabre told VRT News that this is "a kind of Belgians' crown, a quirky crown"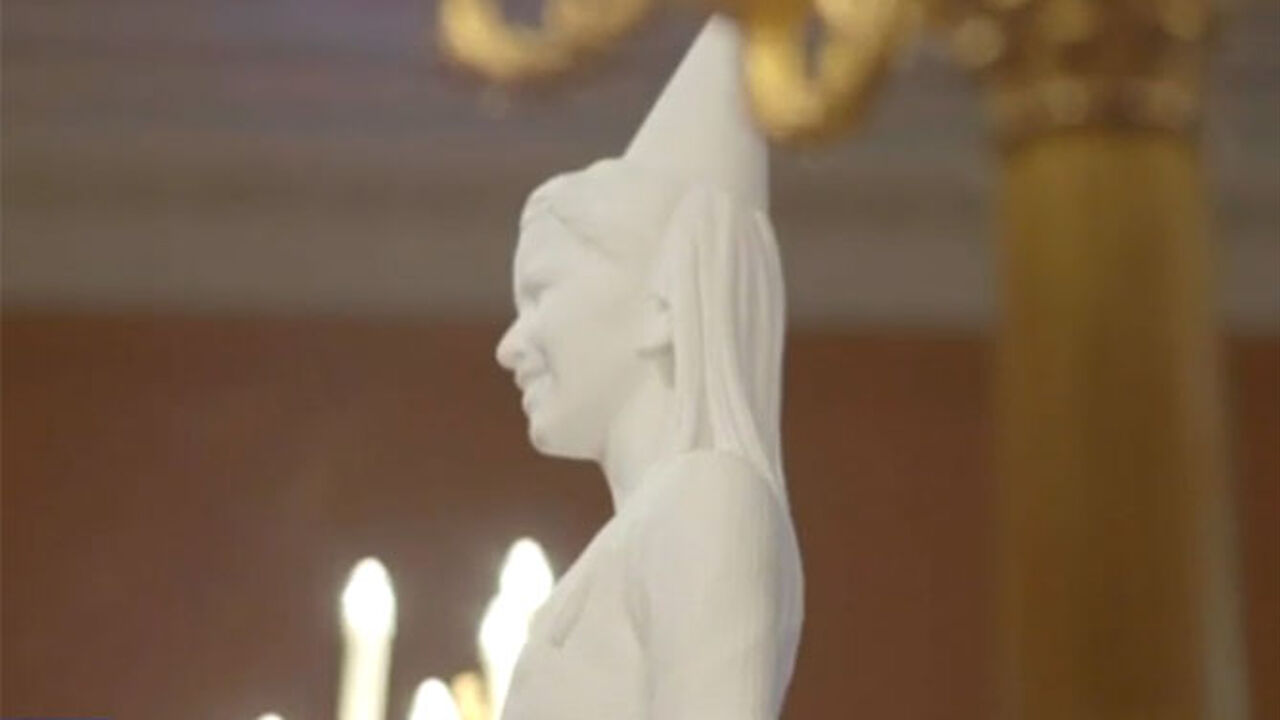 The Antwerp artist is currently exhibiting his work at the Hermitage Museum in the Russian city of Saint Petersburg. Visitors with a keen eye will notice a statue of Princess Elisabeth among the exhibits in the "My Queen" series in which Jan Fabre portrays the women that play an important role in his life.
The marble "My Future Queen statue" portrays Princess Elisabeth in leisurewear (jeans, a jersey and sneakers) and wearing a hat that Jan Fabre describes as a "carnival hat"
"It is a kind of crown of the Belgian, a crown of vitality, a quirky crown"
It is still unclear as to whether Princess Elisabeth will actually be given the statue once the exhibition finishes on 30 April.
How with the young Princess be celebrating her birthday?
Princess Elisabeth or "Elisa" or "Lisa" to her family and friends will go to school as normal today. She will celebrate her birthday with her parents, her sister and bothers.
The Belgian Royal Court has published a special photograph of the Princess with the message "Thank you for the nice birthday wishes". The photograph was chosen by Princess Elisabeth herself.