Discover the Plantin-Moretus Museum in Antwerp!
Anybody visiting Antwerp soon should set time aside for a visit to the newly revamped Plantin-Moretus Museum. The museum that is dedicated to the Plantin-Moretus printing dynasty has been brought into the 21st century with all the modern wizardy that a state of the art museum requires.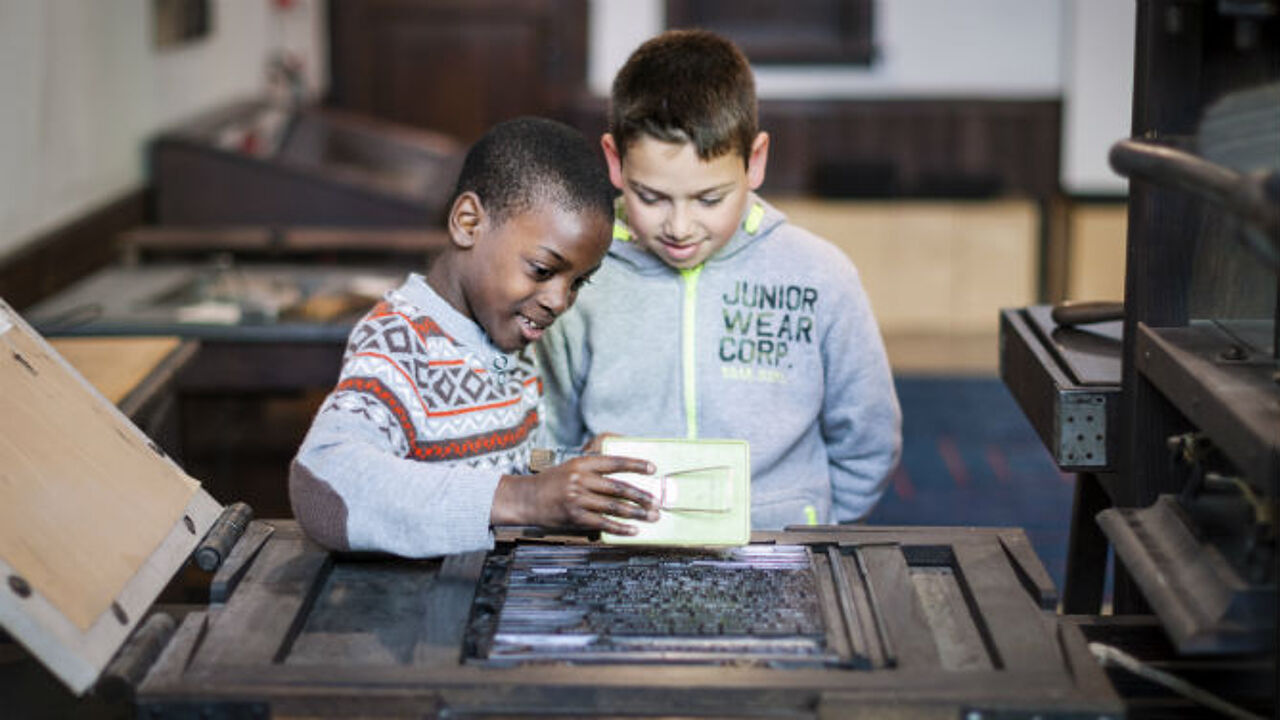 The museum sheds light on the Plantin-Moretus publishing dynasty and is centred around the dynasty's founder Christopher Plantin, his son-in-law Jan Moretus and his son, Balthasar Moretus, who was responsible for creating most of the buildings that you visit during a tour of the museum. Christopher Plantin was not a native of Antwerp, but a Frenchman, who hailed from Tours and found fame and fortune in Antwerp.
Museum director Iris Cockelbergh: "Plantin was not the first printer in Antwerp, but he is certainly the most important one that ever lived in the city. He came to Antwerp in the 16th century with the ambition of becoming a printer. He said that Antwerp was the place where you could find enough skilled people willing to train for the crafts needed to establish a publishing house. He started off as a bookbinder, but within three years of becoming a printer he had achieved his goal: becoming the most important printer in the city. Antwerp, of course, was also a city with a port and many other good connections that were important if a publishing house was to flourish. And flourish it did! Plantin made a name for himself printing a work on the funeral of Emperor Charles V and later went on to become the official printer to his successor, King Philip of Spain, too. He became the official publisher of the city of Antwerp and published city by-laws, also of the Dutch government and the Spanish court. Plantin didn't just limit his activities to publishing. In order to keep the cash flooding in and develop his business he traded lace. Antwerp was an important centre at this time. He had outlets in Leiden in the Netherlands and in Paris in France. Twice a year he visited the Frankfurt Book Fair. His business was a true multinational."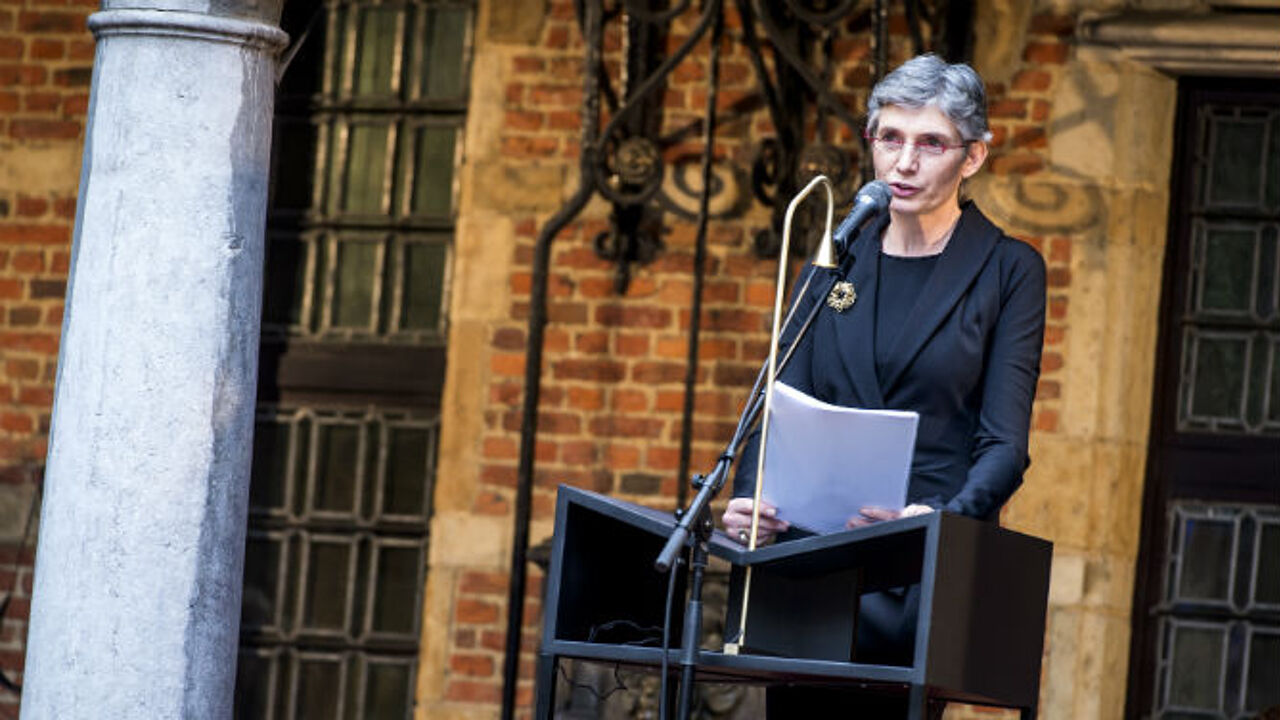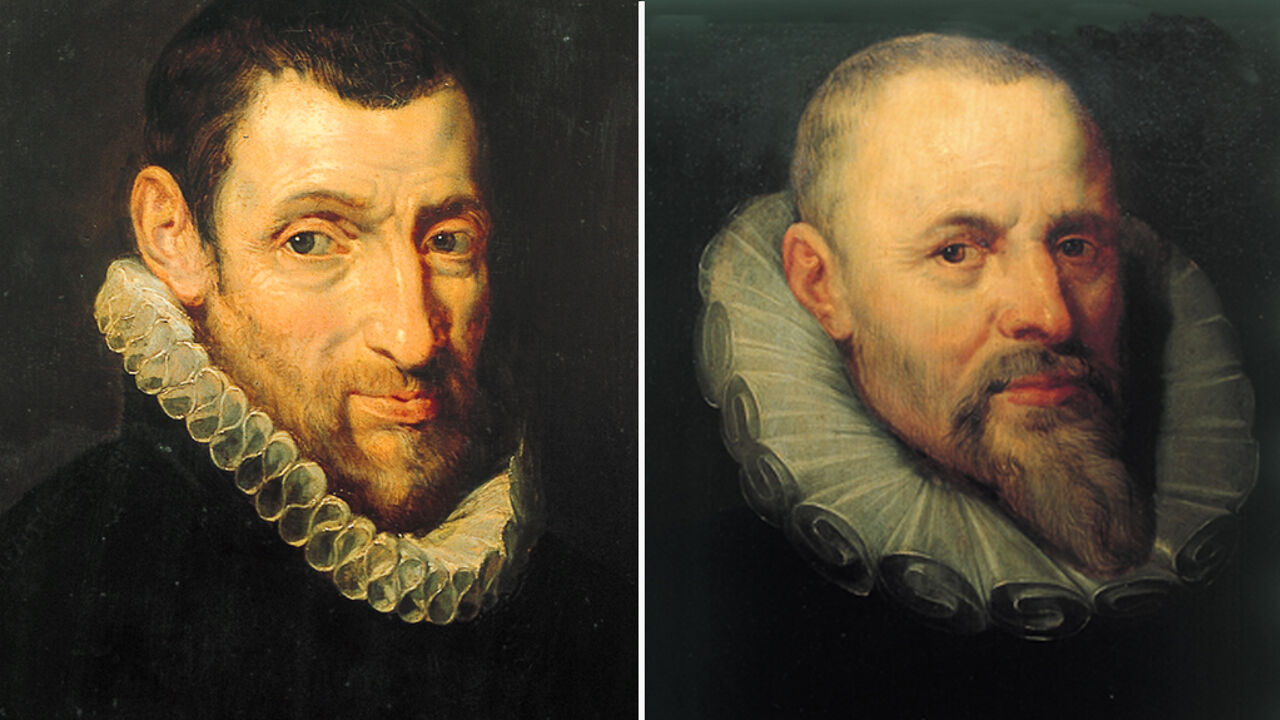 It was also a true family business with Plantin making sure that his daughters were well-educated. Women too played an important role and at times took charge of the publishing house. One Moretus woman led the business for over thirty years, with success.
Iris Cockelbergh: "At this time printers often specialised in a particular type of books, but Plantin's books covered everything, from religious works, to legal texts, botanical and medical tomes, music and cartography. He did specialise in one thing and that was high quality printing."
Christopher Plantin, his children and grandchildren come to life in the museum. At the entrance Plantin is on hand to welcome you. He pops up again and again during your tour. Portraits allow you to get to know the entire family: a printers' dynasty and family business that operated in the city for over 300 years.
Iris Cockelbergh: "Plantin had no sons of his own, but his son-in-law Jan Moretus was instrumental in ensuring the survival of the business. Plantin had five daughters and five sons-in-law, but it was Moretus who ensured the business was kept together. Their testament stated that only the most competent son would inherit the business, not the eldest one. And so it remained until the 1870's when descendant Edward Moretus donated the buildings that today form the museum to the city of Antwerp."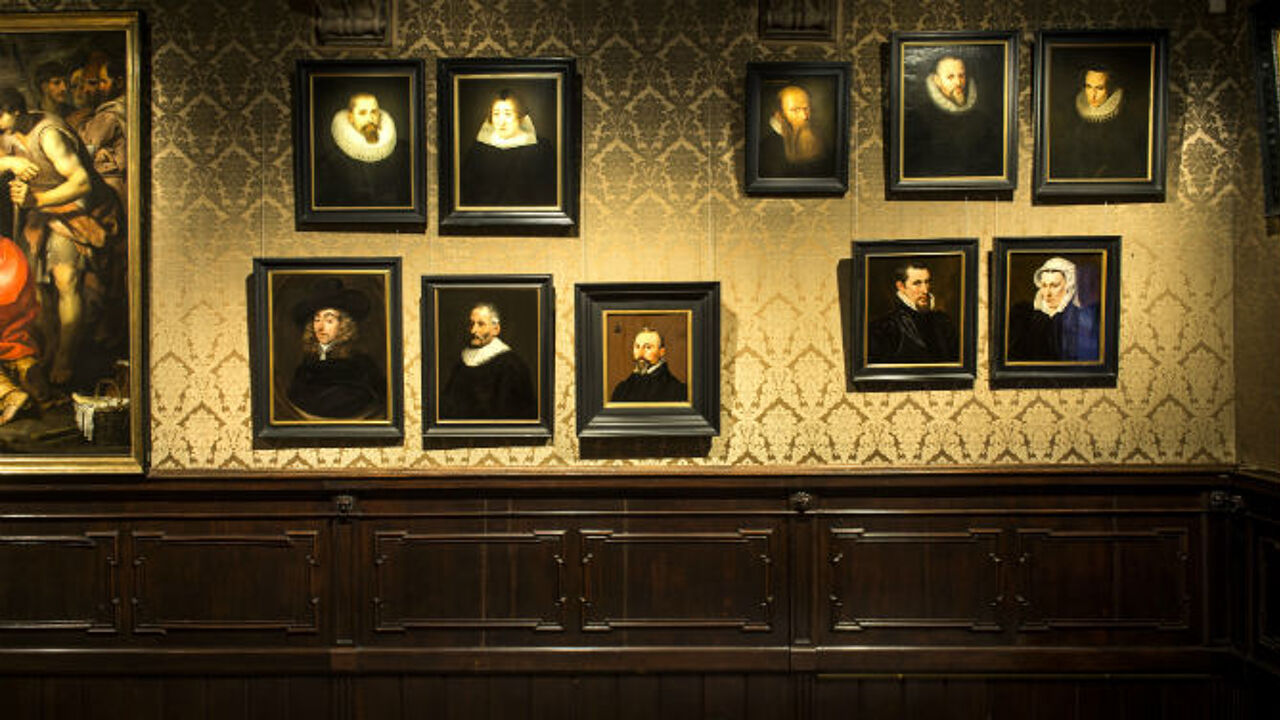 There is an awful lot to visit and three ways to tour the museum. You can use a map of the museum and decide for yourself how and at what pace you discover the Plantin-Moretus dynasty. The museum has also developed an app that thanks to a set of characters allows you to explore the museum and have fun! For the more studious among us there is also a booklet. This involves a lot of reading and needs to be returned when you leave.
The highlights of the museum include ten works printed by Christopher Plantin that helped to change the course of history. There is Kiliaan's Dutch dictionary that was used as a guide for the States Bible that established modern day spelling of Dutch. There are scientific works by physicist Simon Stevin and the botanists Dodoens, Clusius and Lobelius, works by the cartographers Mercator and Ortelius, who published the world's first atlas here, as well as religious tomes including the Biblia Regia or King's Bible. A work by Stevin on decimalisation, "De Thiende" or "The Tenth", was to inspire Thomas Jefferson when he came to create the US dollar three centuries later on. Many of the works that were published by the Plantin-Moretuses were read and used for several centuries after they were originally published.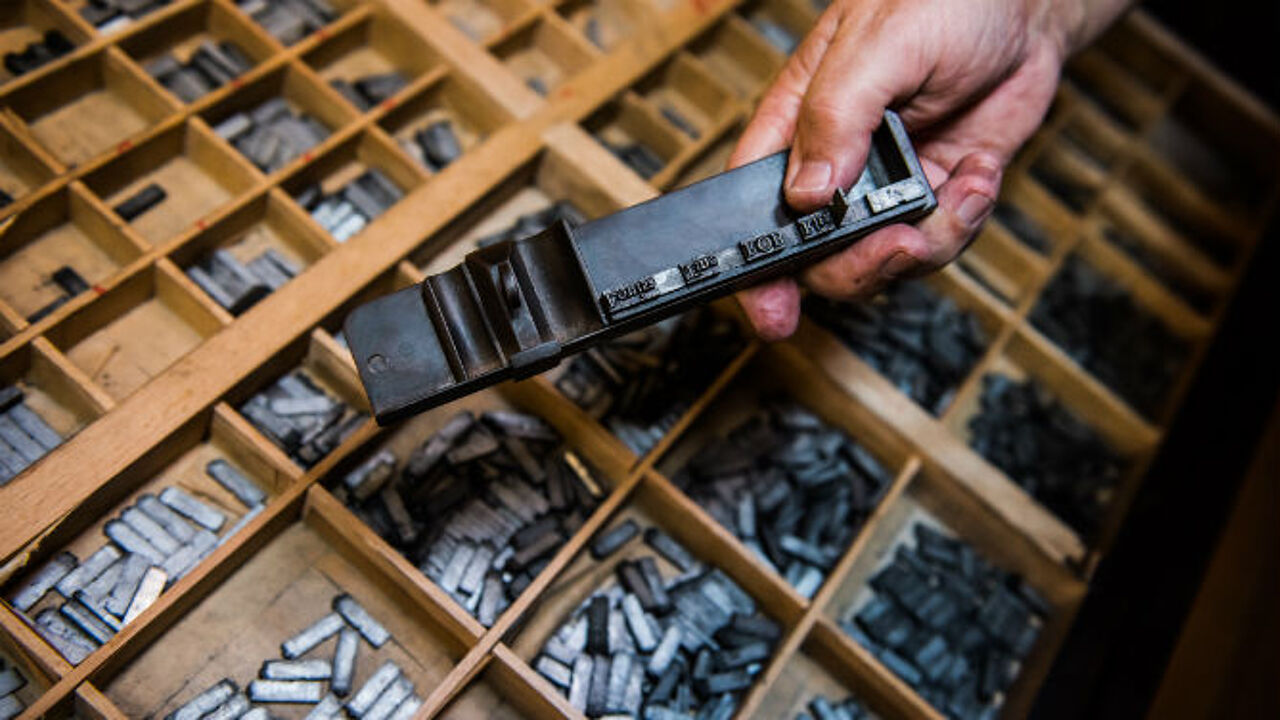 Iris Cockelbergh: "After a Calvinist pamphlet was discovered in Plantin's workshop all his equipment was seized and sold at public auction. Fortunately, Plantin had good friends and they bought most of the equipment back. But Plantin needed to mend his battered relationship with King Philip and suggested the publication of the King's Bible. It was a success: eight volumes weighing 48 kilos. The work took him 5 years to complete and nearly bankrupted him. King Philip was supposed to pay for the enterprise but this never happened."
At the height of his fame Plantin had 16 printing presses working all at the same time each requiring four workmen to operate them properly. The presses could manage to produce up to 1,250 pages a day. As many as sixty people were at work in the printing house. Letters used in printing had to be cleaned. Printed sheets had to be dried and books needed to be bound.
Plantin's grandson Balthasar Moretus was largely responsible for the buildings that you will visit during your tour. Two rooms house libraries.
Iris Cockelbergh: "These are the libraries of the publishing house, not of the Plantin-Moretus Family. You will notice many of the books have cheap or temporary binds. This is because the books here were used as reference books by the Plantin-Moretus publishing business. Temporary binds were also used when books were shipped out to customers. Balthasar was a friend of Peter Paul Rubens, who painted several paintings especially for this house. The two also collaborated on works together."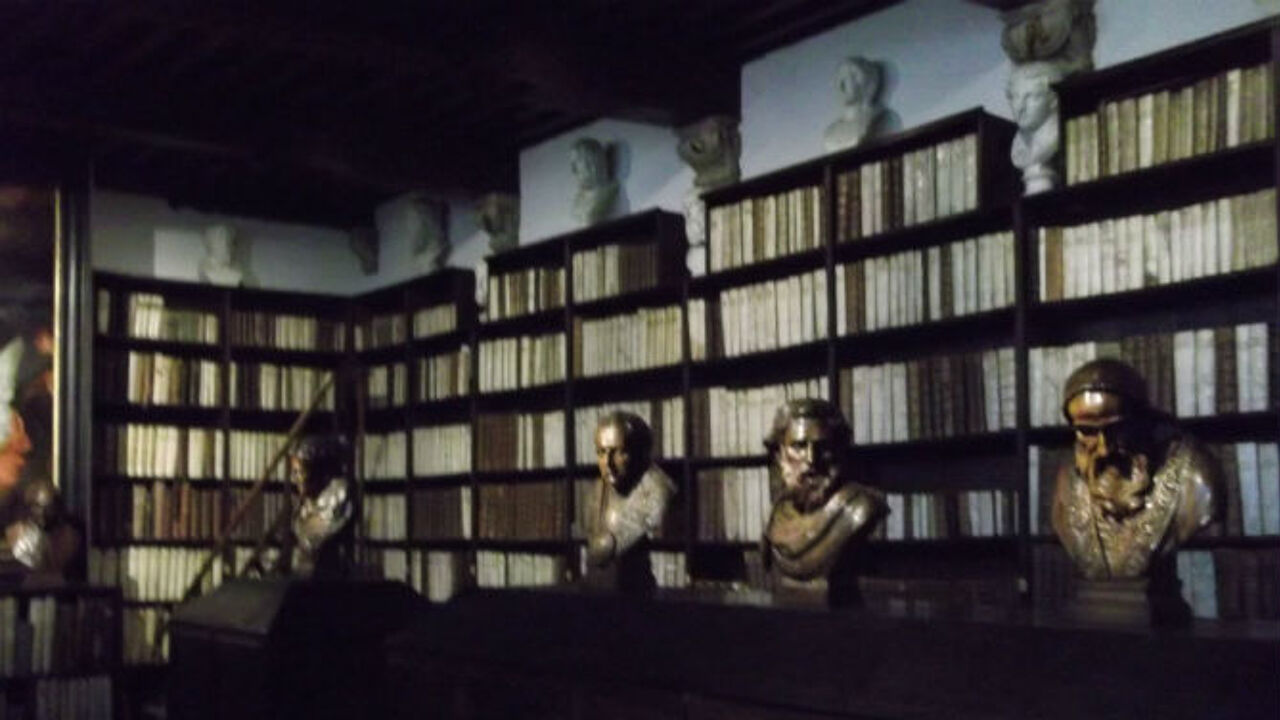 On your tour you will also learn how book correctors worked. Plantin's books were published in eleven different languages including Hebrew, Greek and Latin, but not in English. You can discover the woodblocks used in botanies and the copperplates with which Plantin revolutionised printing. You will also see Plantin's own office as well as a room used by the famous humanist Justus Lipsius, the printing presses as well as the various kinds of letters used.
The Plantin-Moretus Museum is situated at Vrijdagmarkt 22, 2000 Antwerp and is open from 10AM till 5PM Tuesday through Sunday.