Brussels attack victims briefed on investigations
Examining magistrates are briefing victims and relatives of those killed during the attacks on Brussels Airport and the Brussels metro on 22 March on the progress of the investigation.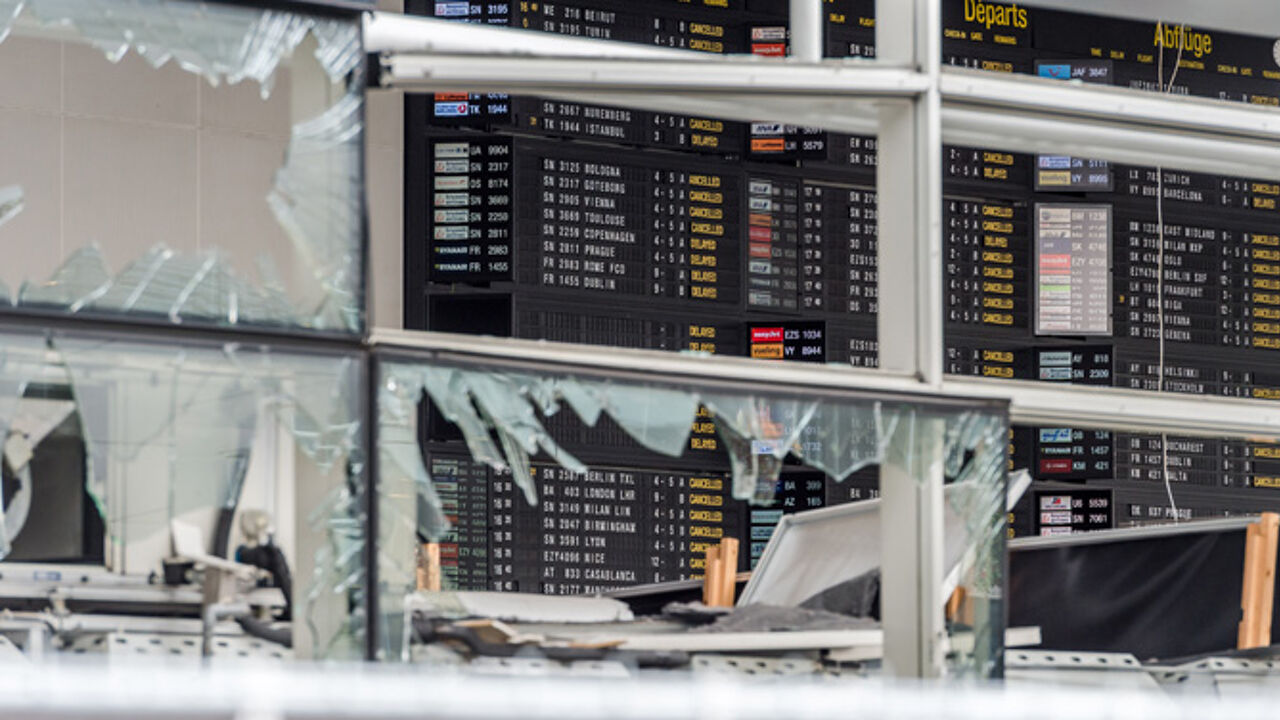 Since the 22 March attacks 380 people have come forward to the judicial authorities to file a complaint. The large number of victims and surviving relatives makes it impossible to grant everybody individually access to the dossier. As a result examining magistrates have decided to organise joint information meetings.
Spokesman for the federal prosecutors Eric Van Der Sypt: "We noticed that there was great need for information."
115 people attended a first information meeting on the airport attack. A second briefing for Maalbeek victims and survivors is planned for today.
Examining magistrates, the federal public prosecutor's office, federal judicial police, bomb disposal squad officials, the Disaster Victim Identification Team (DVI), the technical and scientific police lab and police physicians all briefed those gathered together with their lawyers. Defence lawyers too were present to ensure a transparent procedure.
Eric Van Der Sypt: "The meeting proceeded in a serene atmosphere. People appreciated that it was happening. We can't say any more as it falls under the secrecy of the investigation."