The presidential battle through Flemish eyes! Today part 6: Annemie Van Rysselberghe writing us from Florida: "This time people will not necessarily just vote for their candidate but rather vote against the other candidate." Hence, it wouldn't be a good idea to start discussing politics in Florida right now; the subject is more like a hot potato.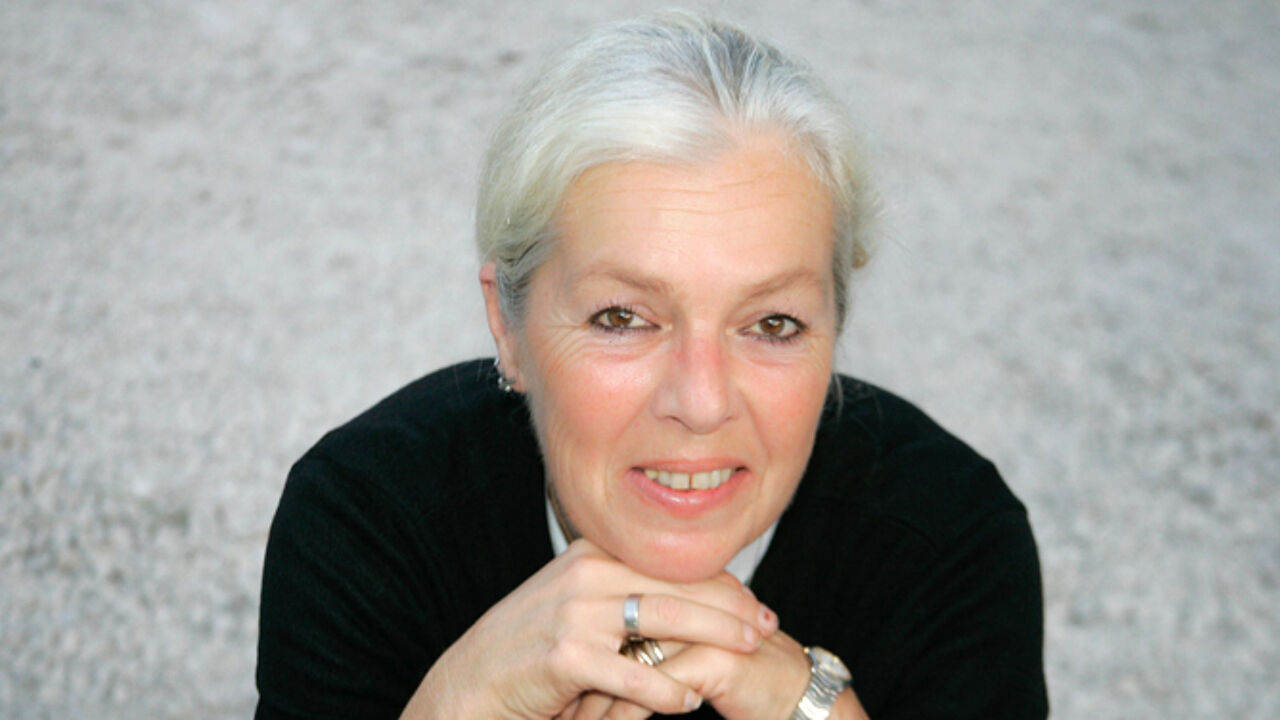 Annemie Van Rysselberghe first arrived in South America, after crossing the Atlantic with a friend on a catamaran. "We stayed for about a year in the Northeast of Brazil. Not really ready to go back to Belgium at that point, I decided to take my then 13-year old deaf son to the US and enroll him in an academic program at the Florida School for the Deaf and the Blind in Saint Augustine."
"We arrived in the Nation`s oldest City in April 1999 and some months later I started a retail business. After my father passed away end 2013 (Deinze) and consequently some other family circumstances emerged, I closed the business and started dividing my time between the two continents. I am still doing this now."
Avoid the subject!
With the elections now drawing nearer and most people having it on their minds, one would think there is a lot of exchange of opinion and heated discussions going on. This is far from the reality here in the Northeast of Florida. The closer we get to November 8th, the more people are trying to avoid talking about it.
One of the reasons is without doubt that people are already so overwhelmed and frustrated with all the advertising and commercials for both parties and candidates Most of these are aggressive and negative commercials not only telling how good he or she is for the job but expressing how unfit and bad the opponent is.
A hot potato
Another reason is that the opinions about the final two candidates are very divided in this election. This time people will not necessarily just vote for their candidate but rather vote against the other candidate.
Bearing in mind that politics is not the preferred topic at a social event or a friendly gathering, I sent out an e-mail to some close friends with a couple of questions about this election. The fact that nine out of ten replied within 2 days really proves that people are interested and do have strong opinions.
The fact that five out of ten asked me to reassure them that I would not discuss their response with anyone else, proves that they would rather keep their political views separated from their relationships and friendships.
How are Trump and Clinton being seen?
Putting together the answers and comments makes clear that some who have been longtime Republican supporters will now vote for Hillary Clinton because in their opinion she is the better choice of the two.
While some are raving about Trump's business accomplishments, or his common sense for the immigration issues, others describe him as a bully, egomaniac and dangerous because of his agenda of hate and fear.
On the other hand the ones who choose Clinton, will do so because of her experience as First Lady, Senator, Secretary of State and her accomplishments for human and women's rights. Others will describe her as not trustful, corrupt, inappropriate for the leadership of this country.
The role of the media
The one thing that everybody agrees upon is the enormous role the media are playing in all of this. The news channels should be telling the truth and be unbiased. Reality is that they present their opinions as news and they focus on what sells rather than on the facts.
For a Swing state like Florida the influence of the media is a tool that cannot be ignored. The Sunshine State, with a population of 20 million, counts 11 million registered voters: about 36% Republicans, 40% Democrats and 20% Independents.
Small margins, big money
In 2012 Obama beat Romney, taking the 29 electoral votes with a margin smaller than 1 percent. Four years earlier at Obama vs. McCain the margin was smaller than 2%. And we all remember election year 2000 with George W. Bush - Al Gore where the results were `too close to call` and resulted in a recount.
Both for Clinton and Trump winning Florida is a must! This means that neither of the candidates consider spending big amounts on commercials as a luxury. By now, they have a combined investment of 48 million dollars. That amount will fiercely go up in the final weeks, but it can make the difference between winning or losing on November 8th.
Tomorrow: Gerrit's difficult choice
Tomorrow Gerrit De Vos from New York. "I am at a loss about who to vote for!"