New role for soldiers in the streets
The number of soldiers patrolling streets, rail stations and other busy places in Brussels (and elsewhere) will be reduced with about one third, to drop to 1,200 coming from 1,800. This was decided by the Belgian National Security Council.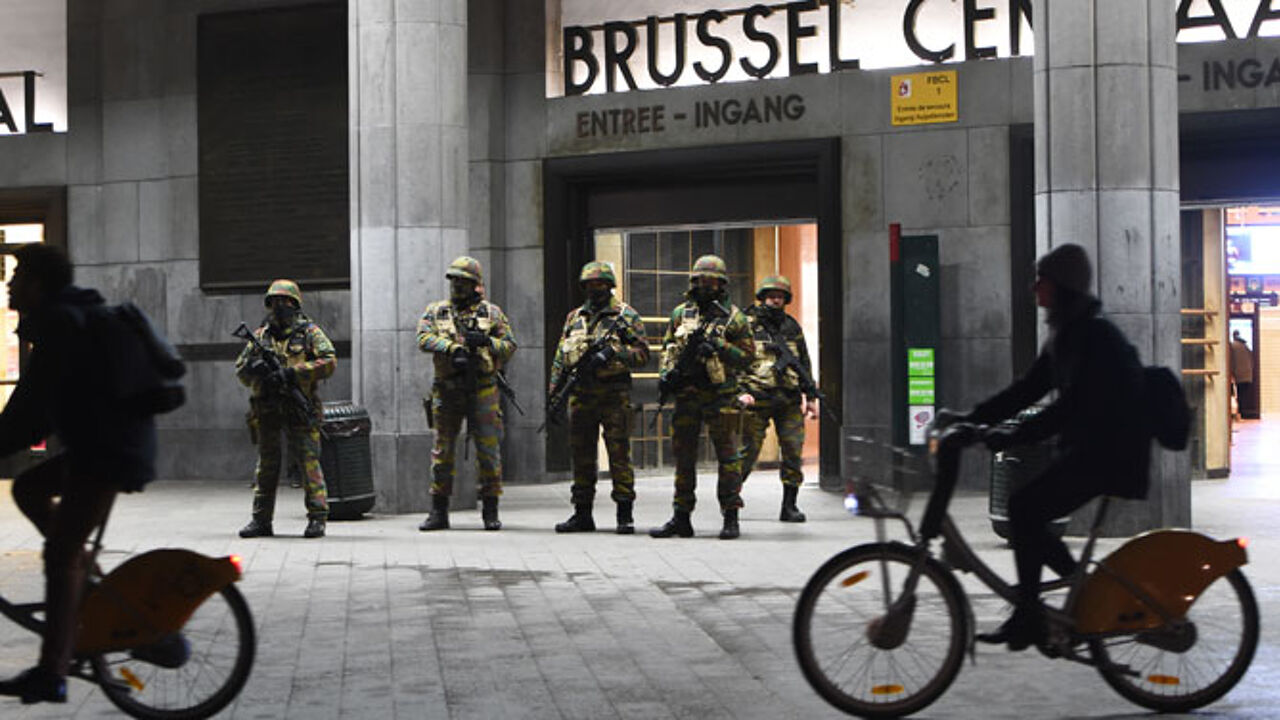 Members of the Belgian army have been guarding and patrolling important sites and busy public places for almost a year. This measure was installed after the Paris attacks. Since then, soldiers can be seen in shopping streets, but also at nuclear sites, Jewish targets etc.  - all places that may be a possible target for a terrorist attack.
This number will now be reduced, though an exact timetable was not provided. The soldiers that will remain, will focus more on patrolling rather than on just guarding sites.
"In a first phase, the number will drop to 1,200. In a second, it will be reduced further to reach 1,089", Interior Minister Jan Jambon told the VRT. Jambon said that by changing the working method, the same level of security will be guaranteed. This will be necessary anyway, as the terror alert level will remain unchanged at 3, the highest but one. Defence Minister Steven Vandeput labelled it as "working in a more efficient way."