Traffic chaos west of Brussels
A road accident on the E40 Motorway involving 3 lorries and a car, triggered long tailbacks. Brussels-bound traffic faced waiting times of more than two hours this morning between Ghent and the capital.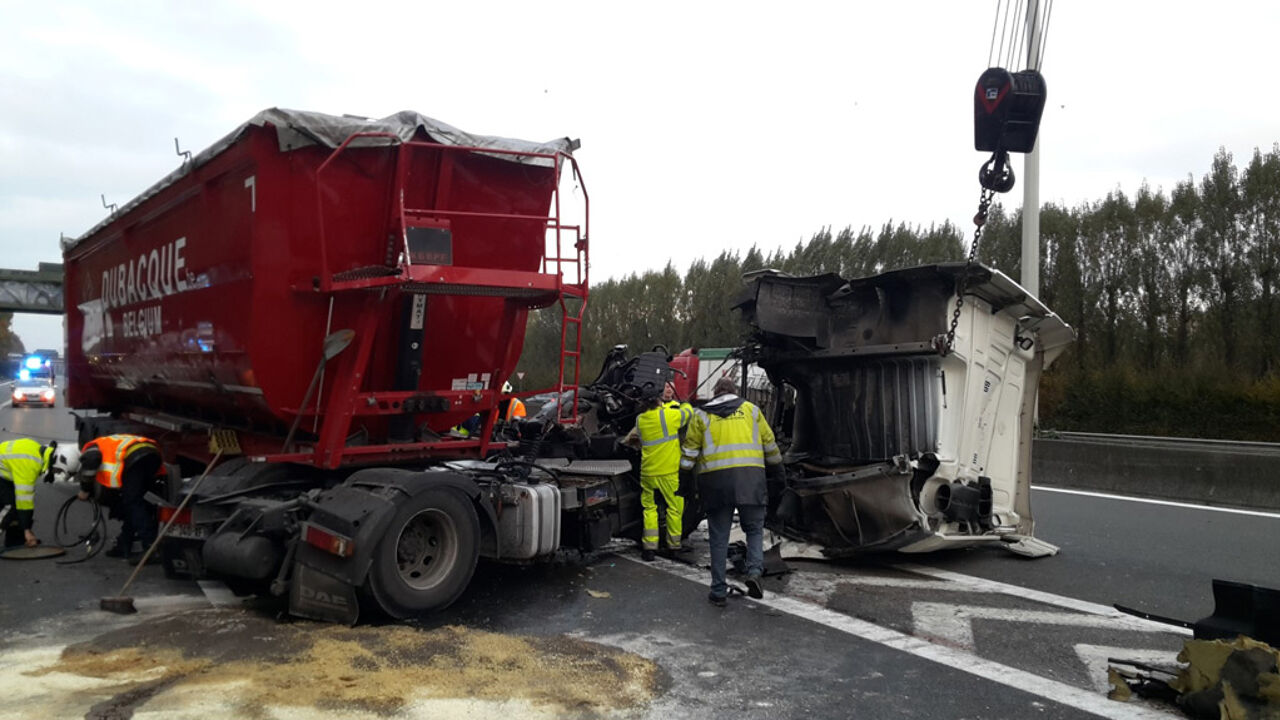 The accident happened in Groot-Bijgaarden in the morning rush hour, when a truck crashed into the back of another truck. This second lorry next hit the one before it, due to the heavy impact.
The driver of the first truck was brought to hospital, but the other two drivers were okay. The accident also involved a car. The female driver was in shock but suffered no injuries.
Due to the incident, the E40 Motorway was completely closed for a couple of hours, leaving one of the country's busiest traffic spots completely blocked. The road also had to be cleared from leaked diesel fuel.
Drivers coming from the coast and from Ghent were advised to take an alternative route, but these roads soon got congested as well. Waiting times soon climbed to two hours and more, before the E40 was re-opened around 10am.
Unfortunately, a second accident happened in the tail of the queue in Affligem around that time.