Deputy PM and Foreign Minister Didier Reynders has signed the CETA trade deal. This happened in Brussels in the company of Cecilia Malmström (the European Trade Commissioner), Mauro Petriccione (head negotiator for the European Commission), Olivier Nicoloff (the Canadian ambassador) and Jean-Pierre Tanghe (the president of CanCham BeLux).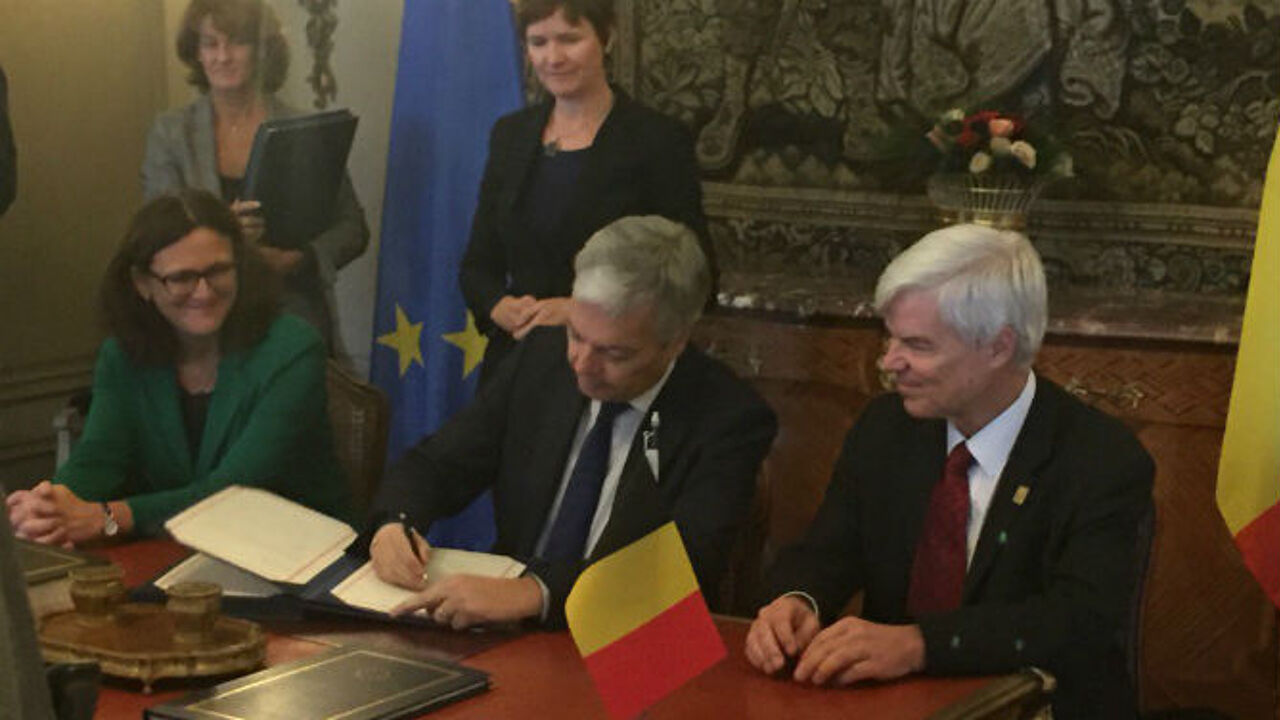 Yesterday, the Walloon Parliament approved the comprehensive trade deal between the EU and Canada. The accord should have been signed already, but Wallonia objected. After intense talks on the Belgian level, the Walloon PM Paul Magnette eventually accepted to give his go-ahead, after some 'clarifications' were added to the text.
These were linked to arbitration courts that would have to speak out on possible conflicts between multinationals and (local) governments and to agricultural subsidies.
The Canadian-European summit in Brussels will be held tomorrow and will see the EU and Canada put their signature to finish off the deal. However, this is not the end yet. Next, the European Parliament should approve, after which the trade deal can already come into force, at least prematurely. This is because it will be up to the parliaments of the 28 EU countries next to give CETA thumbs up. 
Reynders: "A beautiful day"