Disoriented shark ends up on Belgian beach
A bizarre discovery this afternoon at the coastline in De Panne, when a basking shark was being spotted, only 50 metres from the beach. Unfortunately, the animal was completely disoriented, and could not be saved.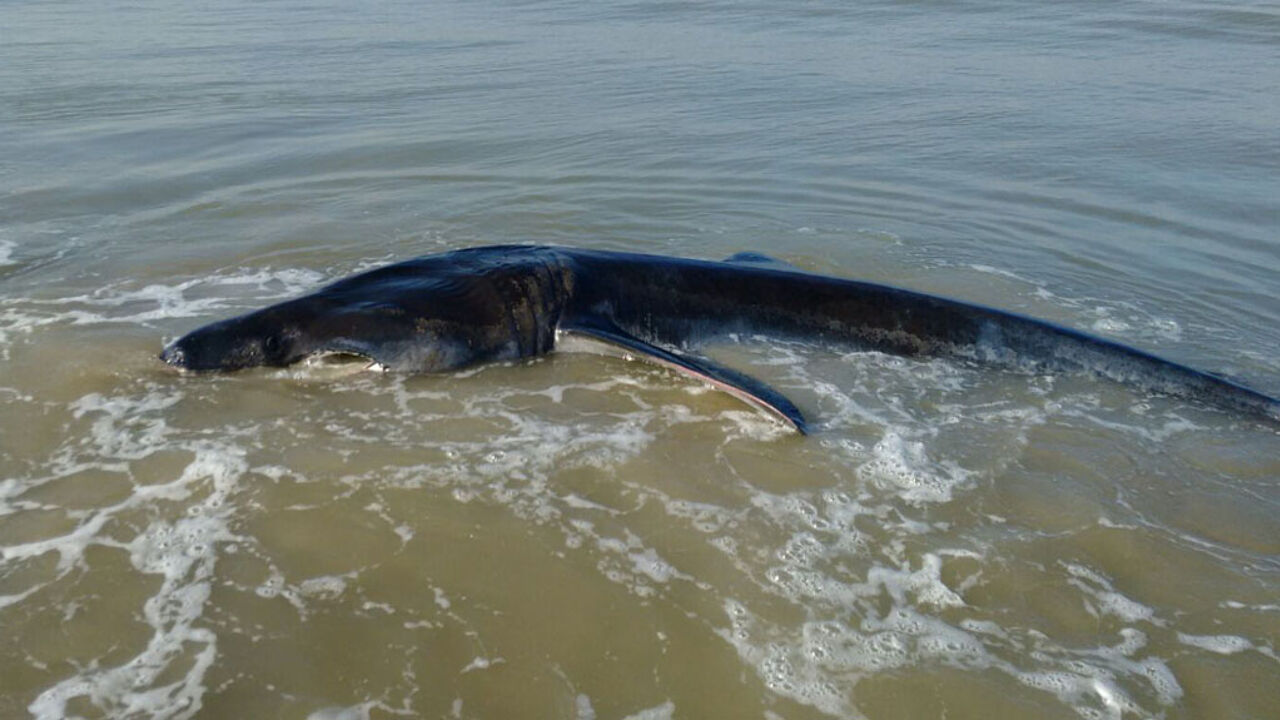 The news was reported by the Royal Belgian Institute for Natural Sciences (KBIN) which came to the site after the shark had been spotted. "This is a hazardous strip of coastline", Jan Haelters of the KBIN told the VRT. "It has many shoals, with deeper waters alternating with shallow parts."
The shark had almost been washed up on the beach at first, but returned in deeper waters where it was swimming in circles some 50 metres off the beach. "It got stuck in between two shoals, and was probably completely disoriented. Every time it tries to go back into the deeper sea, it bumps into a new shoal, and returns."
Cethorinus Maximus
The incident attracted many passers-by. Fire services cooperated with local fishermen to try and save the shark, by pulling it back into the sea with a rope, but their attempt failed. The shark eventually died.
The animal was a Cethorinus Maximus measuring 3 metres. This species feeds on plankton and is not dangerous for human beings. Haelters claims it's the first time in decades that a shark like this one has been washed up on a Belgian beach. Although the shark has its habitat in the North Sea, it is very rarely spotted from the coastline.
The municipality of De Panne will have the body removed with a bulldozer. The shark weighs various hundreds of pounds. Samples will be taken from the body to do some research.