"Small companies and consumers will feel the benefits soon"
The long-awaited signing of the Comprehensive Economic Trade Agreement (CETA) between the EU and Canada has finally taken place in Brussels. The Canadian PM Justin Trudeau was welcomed by the President of the European Council Donald Tusk and Jean-Claude Juncker of the European Commission.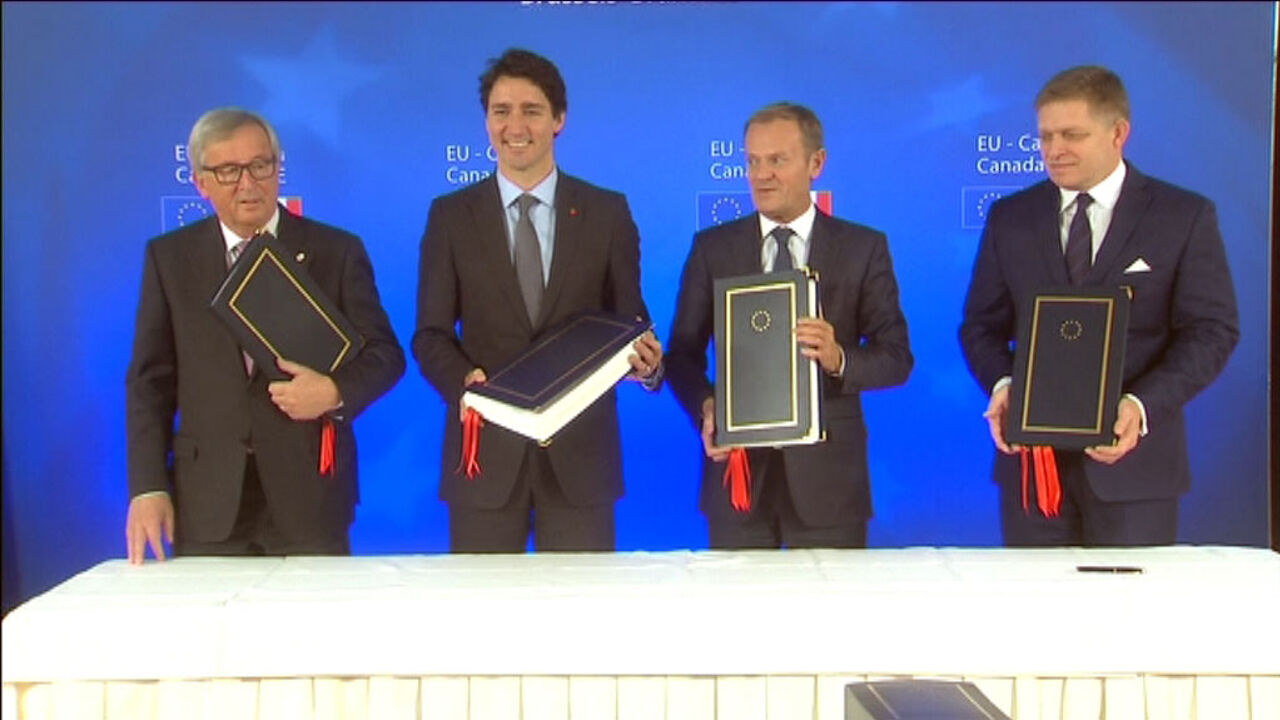 Juncker, Trudeau, Tusk and Fico had the honour to put their signatures.
The signing ceremony in the Justus Lipsius building in the European district in Brussels happened in the early afternoon. It had to be postponed a little bit, as Trudeau's flight was delayed due to technical problems.
Signing the deal on behalf of Europe were Donald Tusk, Jean-Claude Juncker and the Slovak PM Robert Fico (Slovakia presently holds the European presidency), with Justin Trudeau representing Canada.
Speaking at a press conference, Trudeau assured his audience that the positive impact will be felt soon: "Individuals and small businesses will feel the positive impact soon, even before the deal has been ratified by the 28 European member countries."
The CETA treaty should partially enter into force early in 2017 with the removal of most import duties. In the longer term, it is hoped that the treaty will boost economic growth and create jobs. There are talks of 20 percent more trade. Supporters say social rights have been safeguarded in the agreement.
Apart from the CETA deal itself, an accord about diplomatic cooperation between Europe and Canada was signed.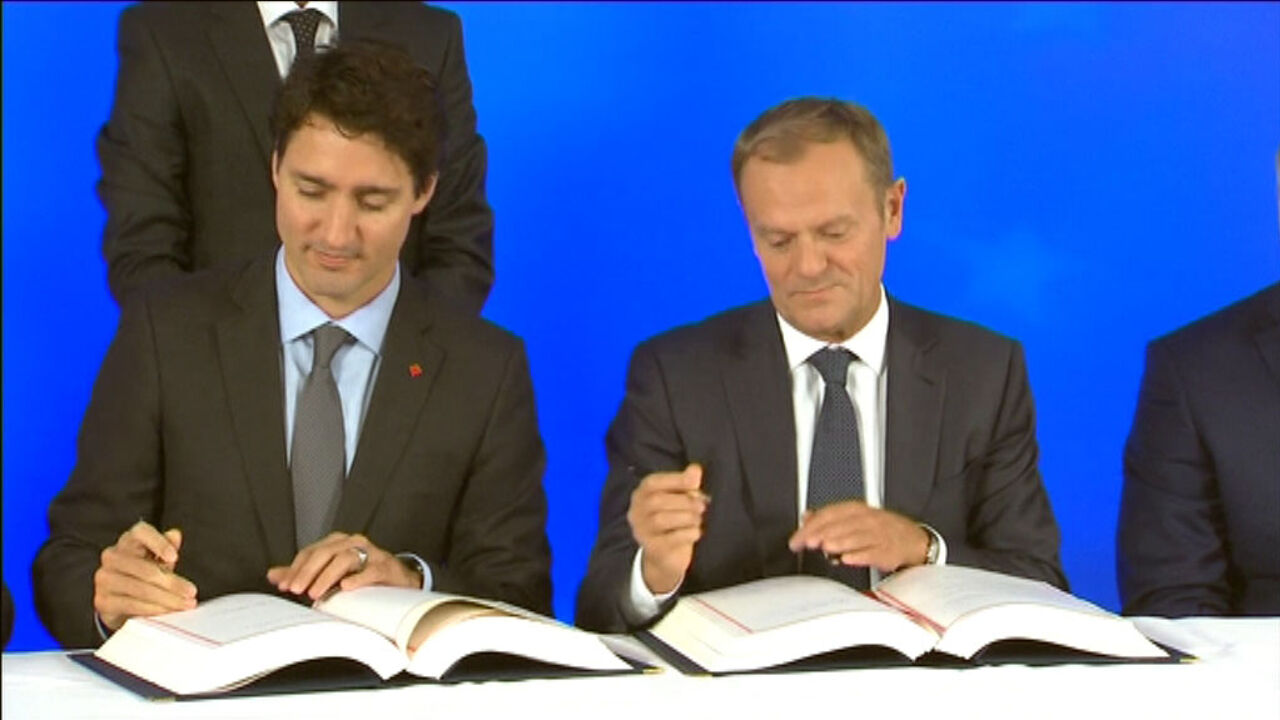 Trudeau arrival at Justus Lipsius (video)