CETA protests run out of hand
Between 100 and 200 demonstrators assembled at the entrance of the Justus Lipsius building in Brussels to voice their protests against the CETA accord, just before it was being signed this afternoon. The protests ran out of hand; 16 protesters were apprehended.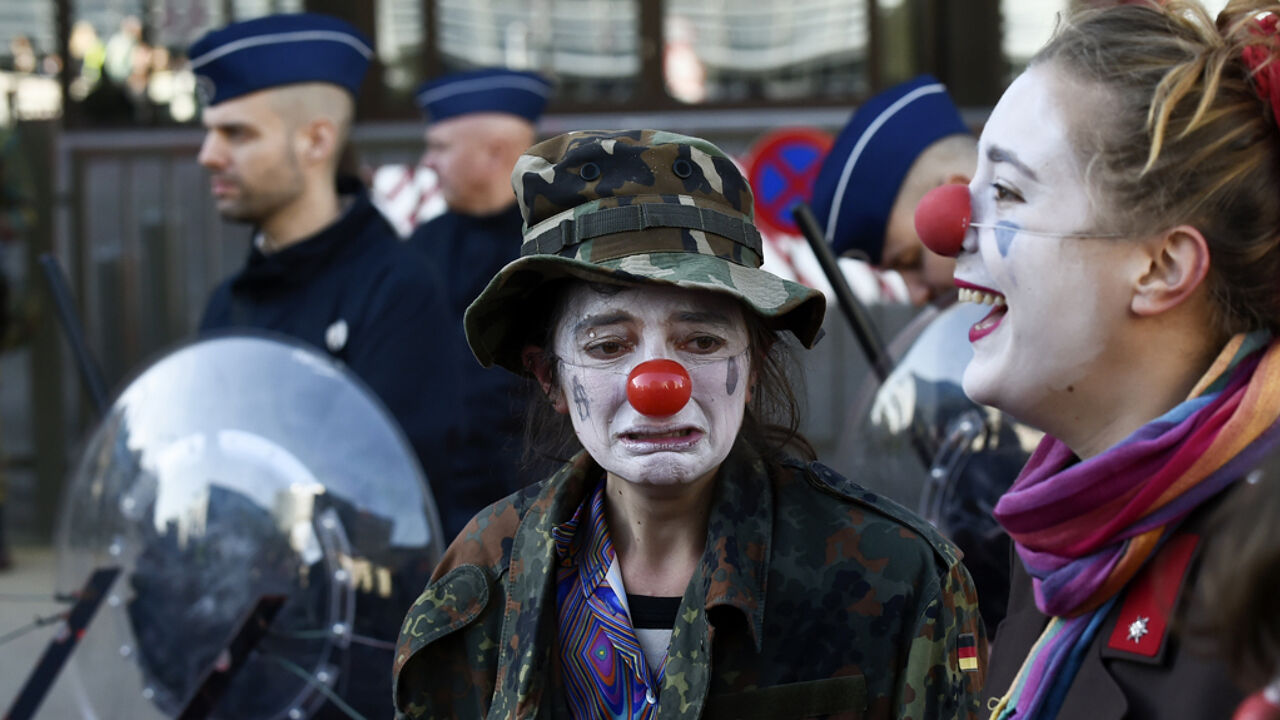 Protesters argued that the treaty mostly serves the big multinational companies, and not the general interest. It's a bad thing for democracy, employees and the environment.
"The problem we have with the deal, is that the treaty will only give the multinationals more rights and no obligations. This is wrong. We've come here to show we don't agree with that. And we are here to stay." They add that the trade deal is not in the general interest, and they are not content with the "clarifications" that were added to the text to meet the Walloon objections.
Protesters had planned a peaceful sit-in, but this ran out of hand when some broke the police cordon. 16 people were arrested as they had succeeded in entering the building; they are also facing accusations of causing damage.
Video below: click to watch