Football team escapes inferno
The players of football club Virton (third division) escaped a drama yesterday evening. Their team bus caught fire when they returned from a match in Dessel. Everyone managed to leave the coach just in time, but the bus was completely gutted. Players filmed the inferno with their smartphones.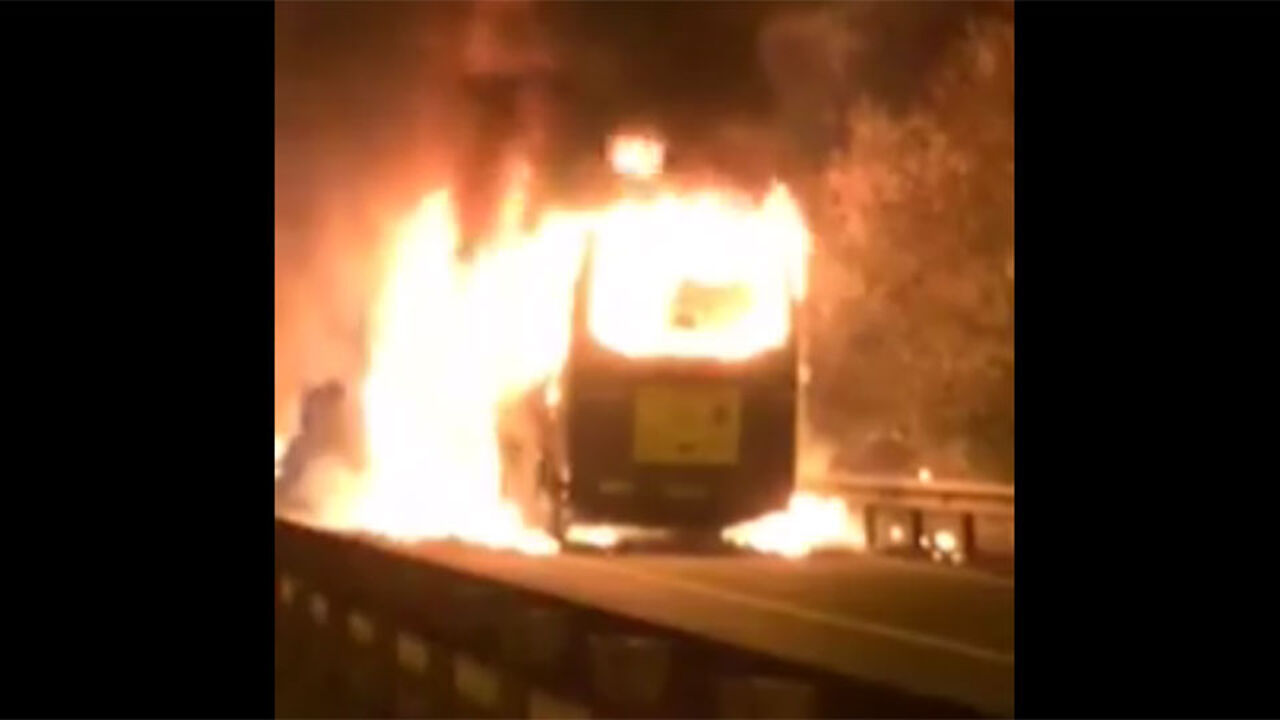 Virton are in third place in second division. They managed a good result, taking home a draw from second-placed Dessel and returning home in good spirits.
Suddenly, a fire broke out near the dashboard. The driver parked his vehicle on the hard shoulder and told the players to leave the bus. The blaze soon took possession of the whole coach. Players were watching the inferno from a safe distance, capturing the scene with their smartphones.
Nobody got injured, but all the material and outfits were lost. Liège police called for another bus to pick up the players to bring them home - Virton is situated in Luxembourg province, near the French border. It is unclear how the fire started, the bus is said to have passed a technical check recently.