Jean-Claude Juncker reprimands Belgium
Speaking at a press conference after the CETA signing ceremony, European Commission President Jean-Claude Juncker has said that "Belgium has to do some thinking about how it functions on an international level." Mr Juncker was referring to the bizarre situation that had emerged in the CETA talks, due to Belgium's complicated state structure.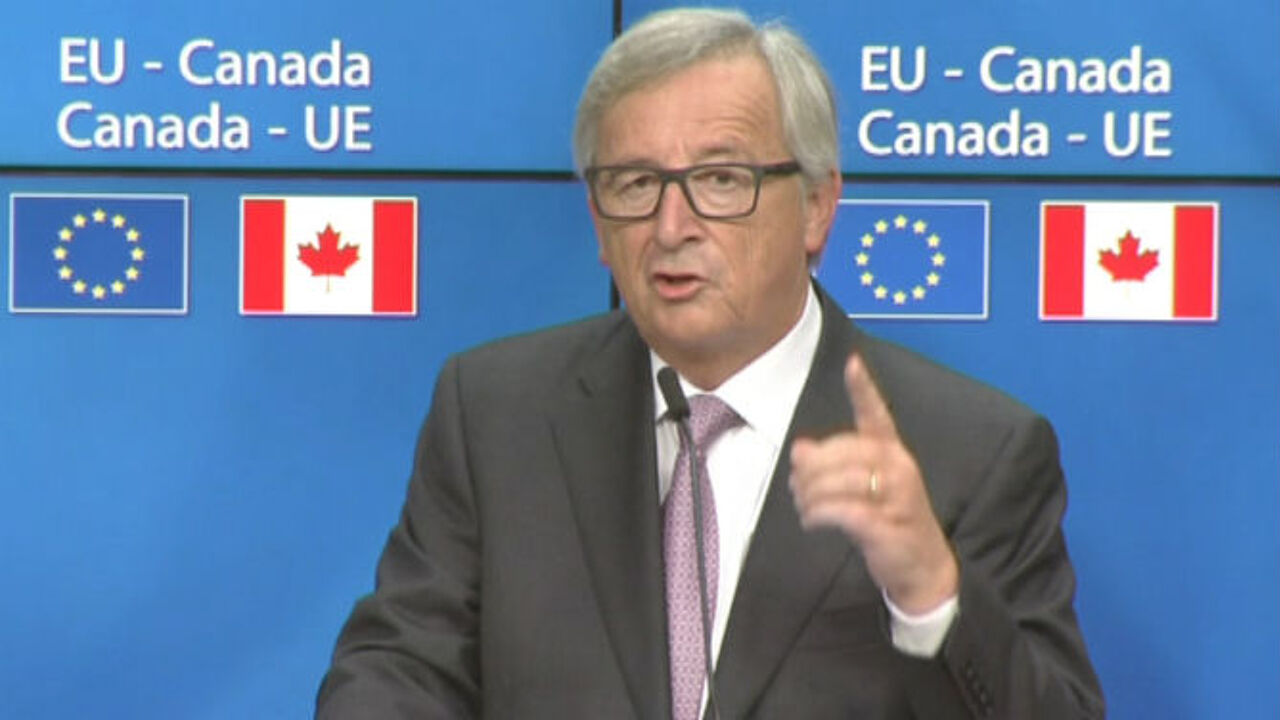 Belgium was unable to ratify the accord, because Wallonia and Brussels had objections, and despite Flanders - Belgium's biggest region -  approving it. Juncker said it was unclear with whom the EU and Canada had to negotiate to get things fixed. Was it the federal level - as Belgium had to approve it in the end - or was it Wallonia?
After initial talks with the Walloon MP Paul Magnette, Canada retired from the talks and Belgium eventually solved the issue internally as Foreign Minister Didier Reynders took the lead. Belgium were able to sign the agreement after all.
Juncker told the press conference that for the European Commission, the partner for negotiations is not Wallonia, but the federal Belgian government. "We made an exception this once, because it's normally up to the regions to reach an accord first."
Juncker was not to be stopped, to an extent that his colleague Donald Tusk said "calm down". Juncker retorted: "I am not nervous. I am just explaining the institutional regime of Belgium to the Belgians." But his message was clear: Belgium should rethink its institutional model in terms of international relations.
The Canadian PM Justin Trudeau said he understood the Belgian objections, adding these were "part of a democratic process".