Same Colruyt shops, but price differences of 40% and more
A test carried out by the VRT's financial news programme "De Vrije Markt" shows that Colruyt shops in Belgium can have price gaps of 40% and more for individual products, and up to 11 percent if you compare a whole list. Colruyt may be the country's cheapest supermarket store, but there are big regional differences.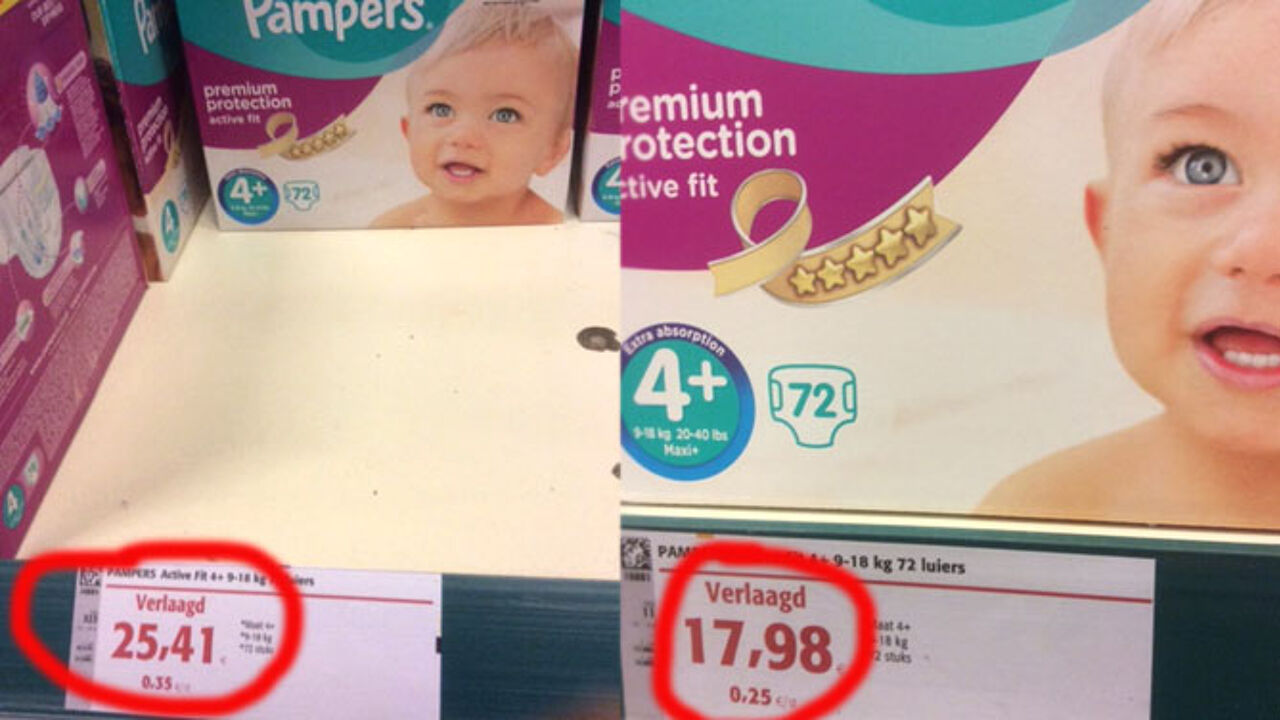 The cheapest Colruyt is in Ghent
The Colruyt store in Ledeberg (Ghent) turns out to be the cheapest in Flanders, followed by Ghent, Aarschot (Flemish Brabant) and Assebroek (near Bruges). The most expensive stores can be found in the posh coastal resort of Knokke-Heist, but also in modest Heist-op-den-Berg (Flemish Brabant), Menin (West Flanders) and Ninove (East Flanders), financial pundit Steven Rombaut of De Vrije Markt says.
The price differences can be explained by the fact that local Colruyt shops adapt their prices to those set by nearby competitors. If one of them goes lower, Colruyt follows. But competition is different in each region.
Striking differences
A team of "De Vrije Markt" compiled a list of 32 different products and made exactly the same purchases in 8 Colruyt shops across the country. "The test confirmed that Colruyt are the cheapest major retailers. But we saw surprising price ranges in between different Colruyt shops. A box of nappies cost 17.98 euros in some Colruyt shops, but 25.41 euros in other Colruyt stores (over 40% difference, red.). Or take a bottle of Bacardi: 15.67 euros in Aarschot, but up to 18.80 elsewhere."
"But the most striking example may be that of a box of crayons. 49 eurocents in Sint-Truiden, but more than triple in Zelzate (1.51 euros). The price difference for the complete shopping list was 11 percent at its most. We paid 173.5 euros in Sint-Truiden, and 193.18 in Zelzate."