OREGON - A different race than Portlanders expected
The presidential battle in the U.S. through Flemish eyes! Today part 9: photographer and film maker Eva Verbeeck writing us from Portland, Oregon. Oregon is Democrat country - does Trump stand a chance at all? Taste the atmosphere in this article.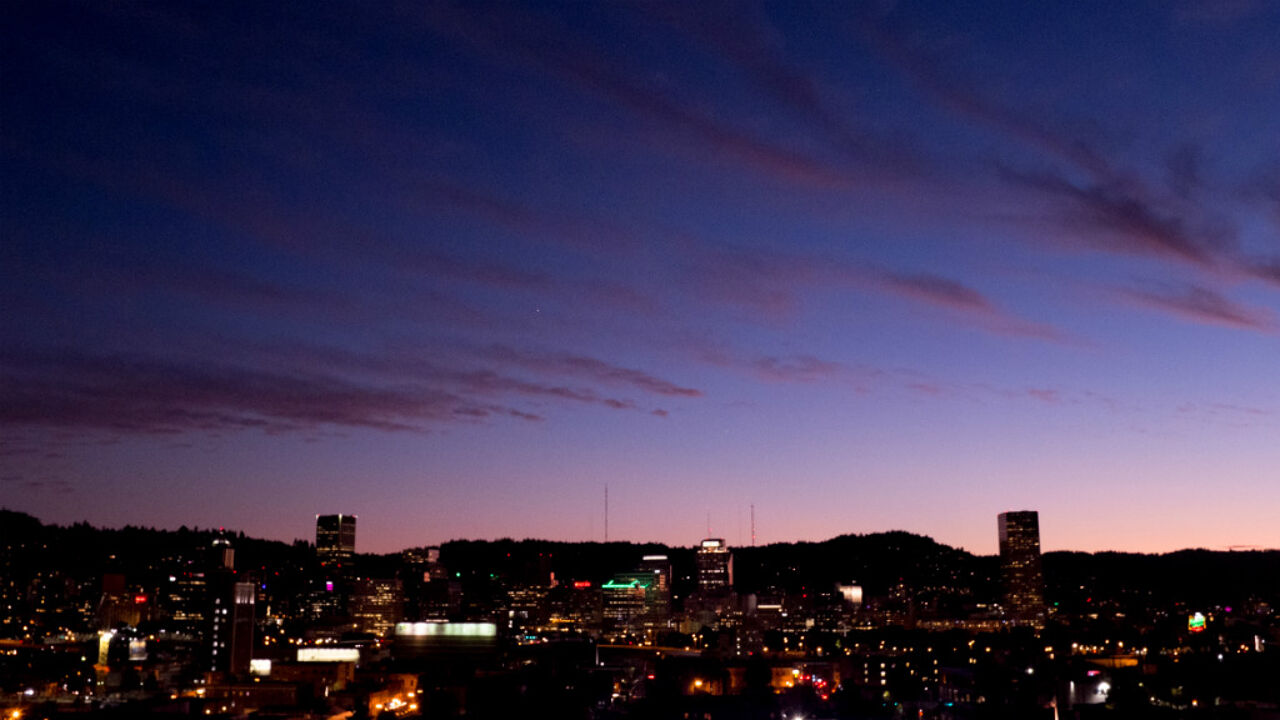 Eva is a young Belgian photographer and filmmaker: "I currently live in Portland, Oregon. I photograph and film around the world. The focus of my work is creating awareness for environmental challenges, the protection of human rights across the world and encouraging adventurous travel."
Portland is the largest city in the state of Oregon. The city portrayed in the popular TV show Portlandia was once a working-class city largely as a result of its booming logging industry.
As the logging industry declined, it started attracting younger people looking for a less expensive place to live on the west coast. Now Portland has a growing population attracting many new industries and businesses. Young people from all over the country move to the city attracted by its image; young, hip and up-and-coming. These young Portlanders trend more towards the liberal side of the spectrum.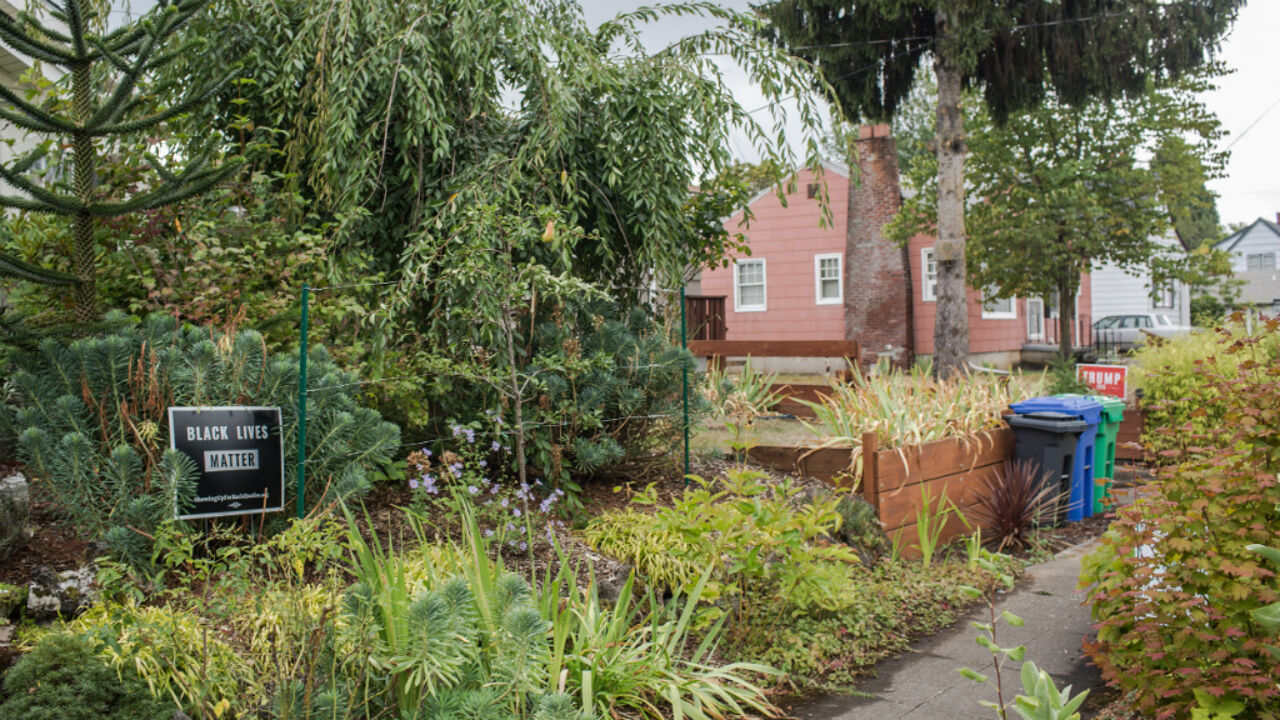 Bernie out
For many of my friends in Portland, Bernie Sanders was a real revelation. I had never seen my close friends so excited and involved in national politics. Just imagine a young man or woman living in Portland, working in a competitive field for a minimum wage, paying off their student loan, seeing the climate change and having high-unpaid medical bills.
On this person the Sanders campaign had a galvanizing effect. Bernie Sanders was the first person able to speak directly to this generation and their concerns on what is going on in the country. The city colored blue and people you could see signs that read, "Feel the Bern!" everywhere, from the barbershop to the organic co-op.
When Senator Sanders didn't make it through the primaries the whole city seemed to be mourning. When we went to the supermarket that day we saw people crying by the side of the street. As people were comforting each other they held up campaign signs for Bernie Sanders. "Bernie was our guy," a man on the street cried.
After Feeling The Bern most of the presidential race, all that's left now for the young Portlanders is a bitter contest between Hillary Clinton and Donald J. Trump.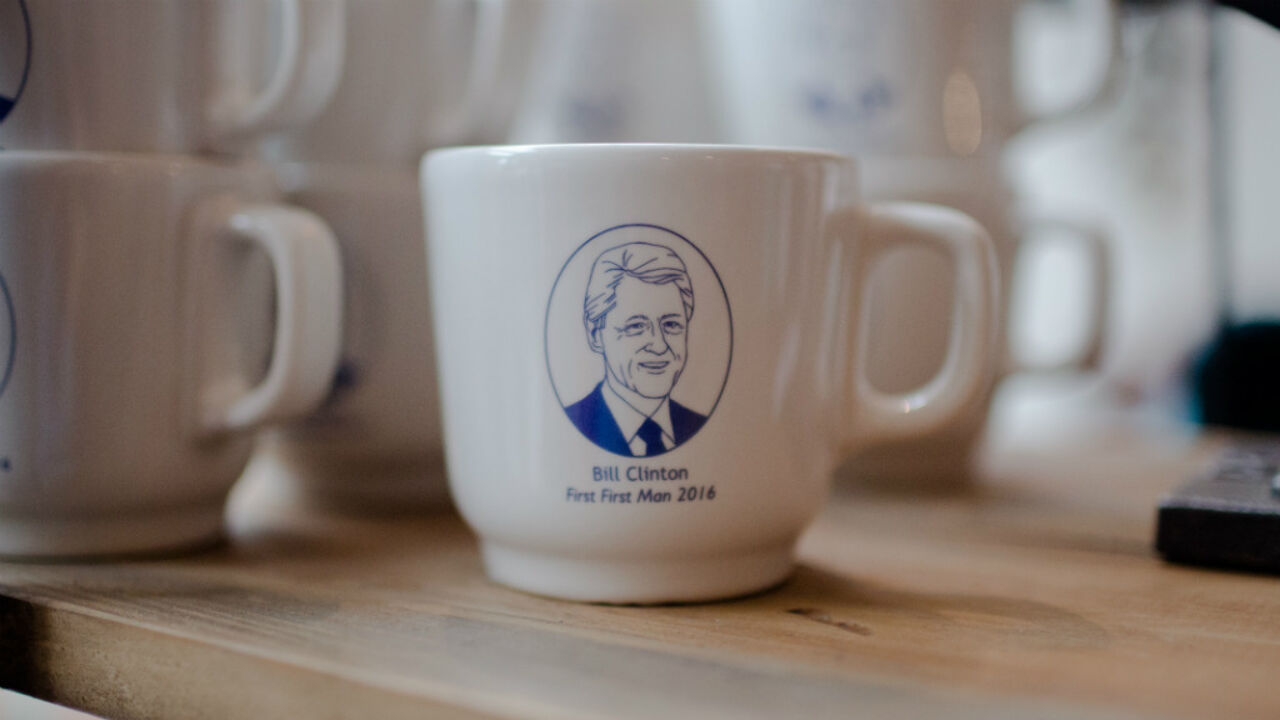 Cartoon version of Donald Trump
Since the start of the campaign the morning news usually starts with the same headline " Presidential nominee Donald J. Trump said …" which is, as you probably know, usually something insulting to one or many groups of people. One thing is clear when you ask someone about his or her electoral preference here in Portland, "Everything but Trump".
One morning walking to get a coffee in the morning I saw a young woman draw a cartoon version of Donald J. Trump. When I got a little closer I saw that she was working on an anti-Trump campaign. "I work as an illustrator." She explained. "We're setting up national campaigns to ensure that people do not vote for Trump. Currently I am working on the campaign "Won't hump a Trump" It's a funny campaign to motivate young university students to make their voices heard.
Divided
"Portland is divided in two camps," she further explained. Unlike the rest of the country here, there seems to be a contrast between people who don't want to vote for Hillary Clinton or Donald J. Trump, and the people who support Hillary. The democratic side is divided.
"What happens after Bernie?" is still the question for a lot of Portlanders. A part of this group will be voting for the Green Party. For some, however, it seems to be a practical choice to vote for Donald J. Trump. Their votes go to Hillary Clinton.
In the preliminaries most people were convinced that Donald J. Trump would never come near the presidency. Now people are waiting until 8th of November and hope the nightmare will end soon.