"Zero" starts haunting Club Brugge
Club Brugge are still left with a zero behind their name in Group G of the Champions League, after failing to pick up a single point in the their first 4 matches. In Porto, it could have been more, but Bruges eventually lost 1-0. They have two more chances to grab some points. "We don't deserve this," the players told reporters after the match.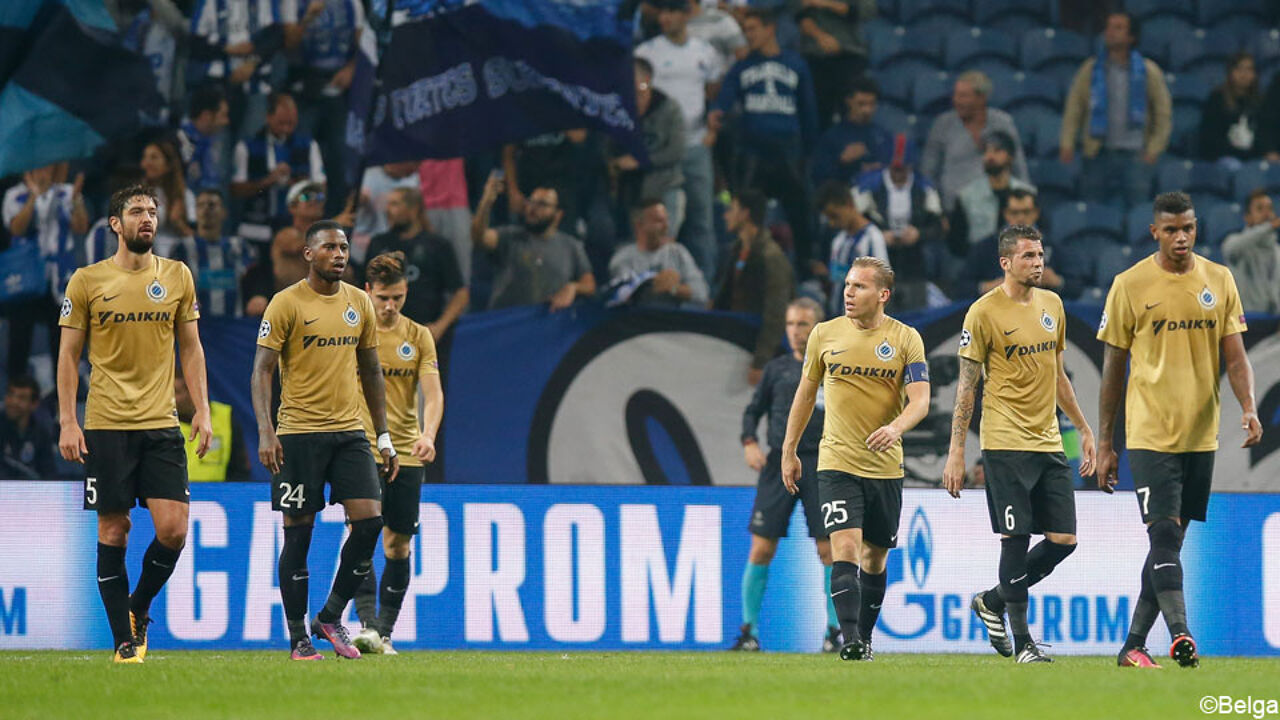 Club Brugge lost their opening match 0-3 against Leicester, before being thrashed 4-0 at FC Copenhagen. Their home match against Porto, two weeks ago, was the first in which they came close to a first point. Jelle Vossen scored their first goal (1-0) but Porto accelerated in the last part of the match to turn things around (1-2). This meant that Bruges had to take something home from Porto, if they wanted to keep their hopes for the second round.
But it didn't happen. Club Brugge didn't play a bad match, but came short, like in their home game against Porto. Brugge should have got a penalty in the first half, after hands, but when Porto pushed the gas pedal, they were dangerous. Silva scored on 37 minutes with a deflected header. Bruges were unable to turn the tide afterwards.
"We were ready this time"
The result left Brugge with 0 points - luckily they scored 1 goal so far. Their goal difference is 1 against 10. Bruges have two more chances to wipe out the "shame": in Leicester and when they receive Copenhagen in the final game. Apart from wiping out the 0, their only challenge is to aim for 3rd place and qualify for the Europa League.
Players were very disappointed in Porto: "We don't deserve this", they said, pointing to the penalty that was not given, and some other chances they created. "In the first two matches, we were not ready. Now we were", said defender Benoît Poulain. "Playing against Porto, we were ready for this level. That's why it's a pity we are not taking anything home."
Club Brugge coach Michel Preud'homme had to follow the match from the stands (photo). He was suspended after being excluded in the home game against Porto. For the occasion, it was his assistant Philippe Clement who had the honour.