3-5, 5-3, 6-1... goals galore in the Europa League!
Goals galore in the Europa League yesterday, as 26 goals were to be seen in the 4 matches involving Belgian clubs. Anderlecht routed Mainz 6-1, while Standard whipped Panathinaikos 0-3 in Athens. In a night of mixed fortunes, AA Gent lost 3-5 at home against group favourites Shakhtar Donetsk, while RC Genk were downed 5-3 in Bilbao.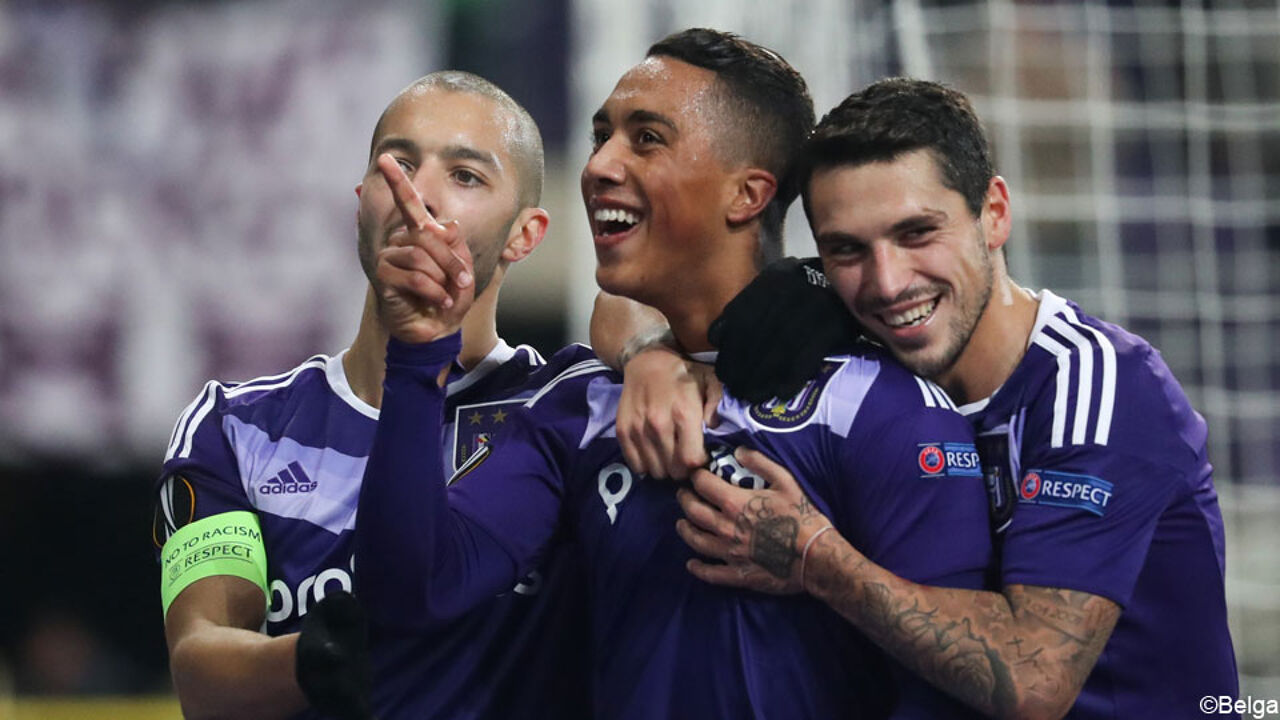 Younsger Youri Tielemans (central) made it 3-1 with a thundering shot to decide the match on 63 minutes (3-1)
Anderlecht posted the best Belgian result of the evening against Germany's Mainz, the number 9 in the Bundesliga: 6-1. Football pundit Gert Verheyen analysed the result in the VRT studio: "It's a good result, but you have to look beyond the figures. Mainz had chances to equalise at 2-1 in the second half. Anderlecht did not dominate as much as the result suggests. But they made the difference with 3 goals in the final 6 minutes (including 2 in injury time), which is of course well done. A good and confidence-boosting result."
Anderlecht lead their group with 8 points from 4 games, together with Saint-Etienne. Mainz have 5 points, Qabala 0.
No revenge for AA Gent
AA Gent wanted revenge against Shakhtar Donetsk after losing 5-0 in the Ukraine, and started well with a Khalifa Coulibaly goal after just 20 seconds (!). AA Gent dominated and played well, until they gave it away in defence on 35 minutes. An error by goalkeeper Jakob Rinne led to Rami Gershon's unnecessary penalty foul, with Shakhtar deciding the match in just 9 minutes, going from 1-0 behind to 1-3 in front at the break.
It was 2 goals each after the break, with a final result of 3-5. A superior Shakhtar (a team for the Champions League, said Gent coach Hein Vanhaezebrouck) were too strong, and are guaranteed a ticket for the second round after taking 12 points. Gent (photo below) were happy to score 3 times against a team that hadn't swallowed a single goal in the group stage so far.
Red-hot Aduriz sinks RC Genk with 5 (!)goals
Athletic Bilbao downed KRC Genk 5-3 and this was largely thanks to one man: Aritz Aduriz. He scored 5 in one single match, an unprecedented feat in the Europa League. 3 of his goals were penalties.
It's very tight in the group now: the Limburgers of Genk have 6 points together with Bilbao. Sassuolo and Rapid Vienna have 5.
Standard had their resurrection at Panathinaikos with 3 second-half-goals (0-3). Ajax dominate the group with 10 points, Standard and Celta de Vigo have 5 points and Panathinaikos 1.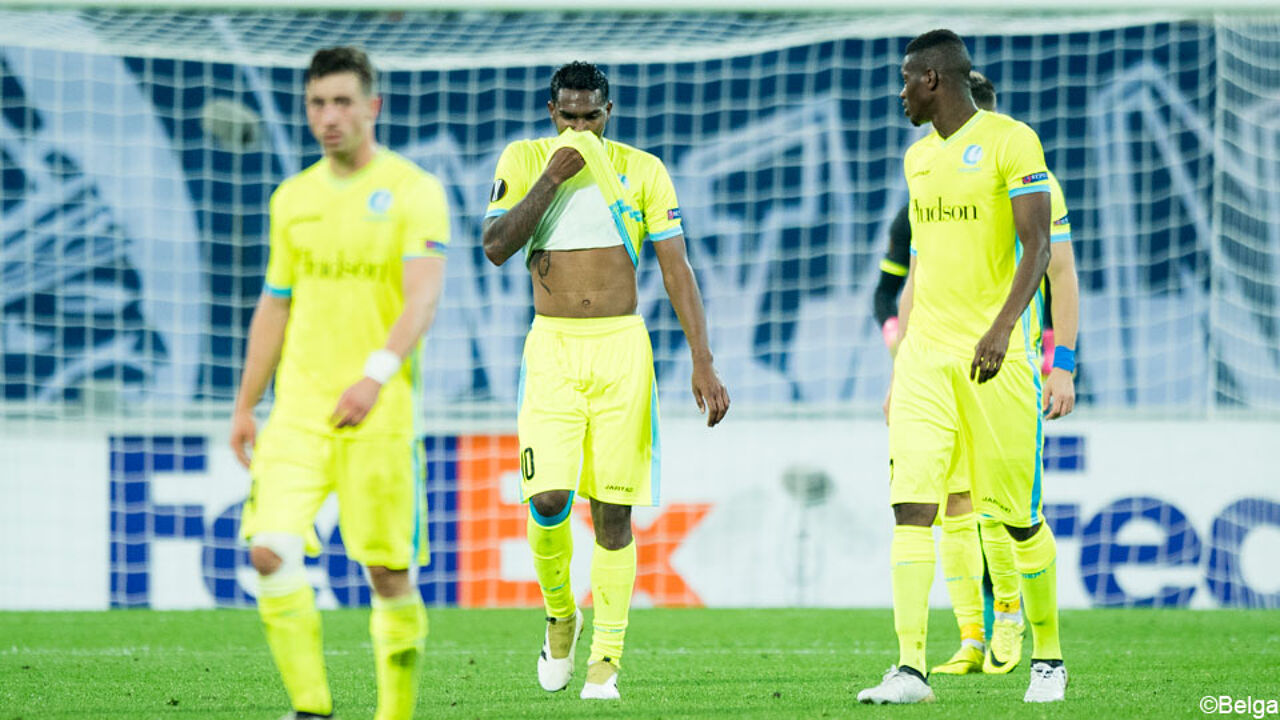 Jasper Jacobs