Belgian police's 'Most Wanted' website has met with a first modest success. Within hours of the tool going online one of the twenty prominent criminals who are on the run was in police custody.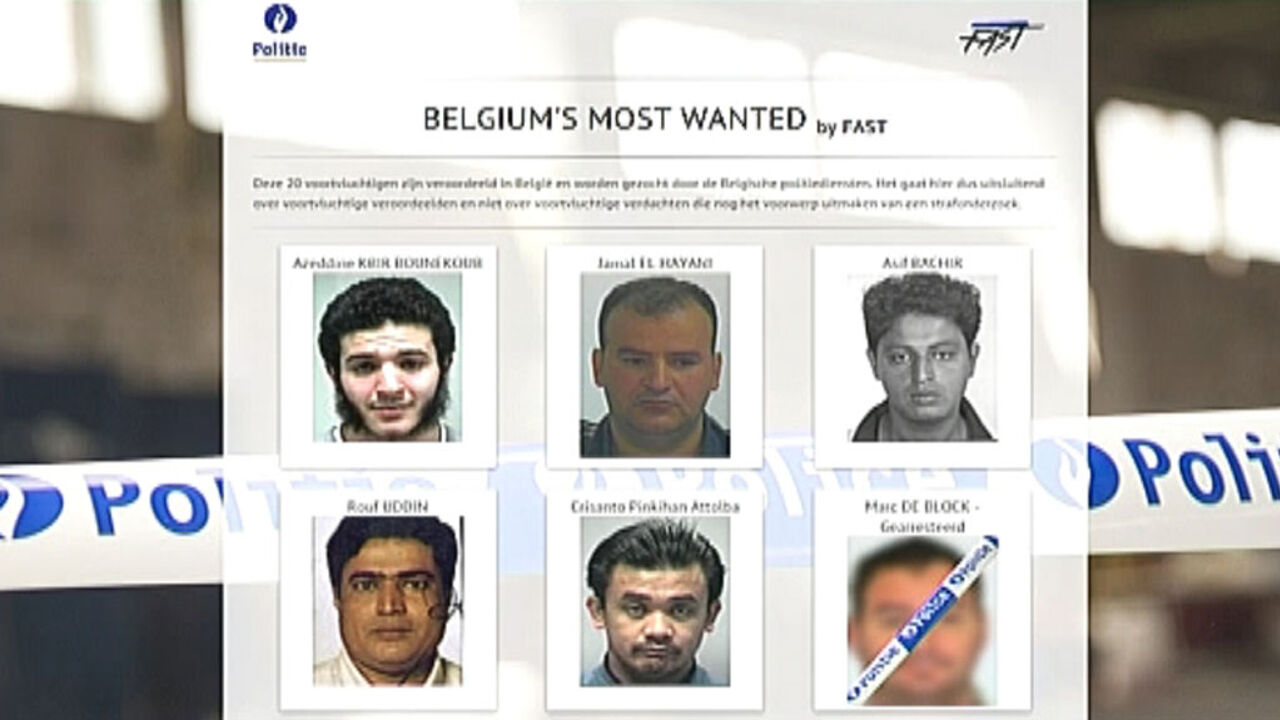 Thanks to a tip off from an alert member of the public the police were able to apprehend a drug dealer, who was poised to quit the country.
The new website activated by Belgian justice minister Koen Geens on Friday seeks help from members of the public in tracking down convicted criminals who have absconded. The website provides detailed information on Belgium's most wanted.
Within hours of the website going online police received a golden tip off that led them to the drug dealer's lair. The drug dealer is a 42-year-old from Mons, who was sentenced to seven years in jail in 2010. For many years he had been living in Dilbeek in hiding. Members of the federal police Fugitive Active Search Team (FAST) stopped the convicted criminal. He was carrying two suitcases as he prepared to leave Belgium now that he had become aware that the police were on his track. The fugitive planned to visit an acquaintance south of the border.
Police officer Peter De Waele: "Via the website we received an email with precise information alleging that the fugitive was in Dilbeek. Members of the FAST-team proceeded to observe his house. At 6:15 - eight hours after the launch of the website - an arrest had been made."
The identity of the member of the public who tipped off the police is not released. His or her identity is protected even against attempts to hack the system.