"Trump has single-handedly hi-jacked democracy"
Flemish dailies have few words of congratulation for US president-elect Donald Trump. Many warn that Mr Trump's 'populism' will also pose a problem in several other western democracies.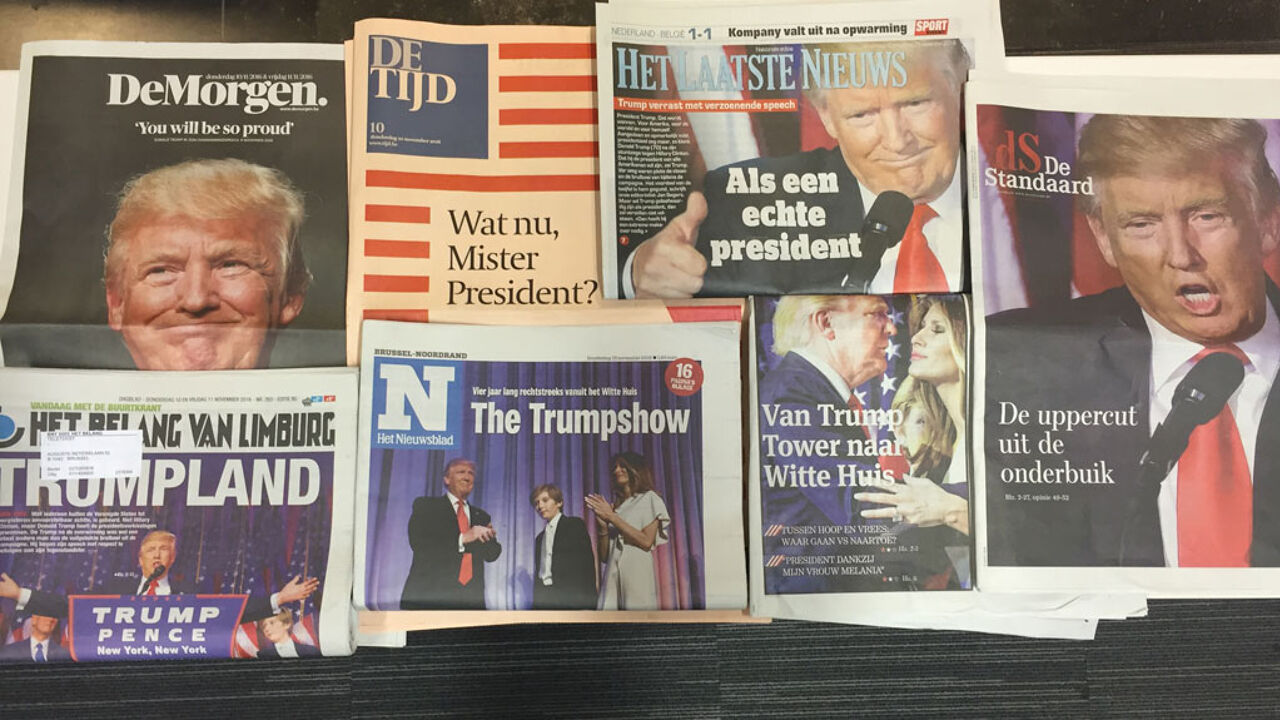 Het Laatste Nieuws speaks of America's White Anger. "Donald J. Trump has single-handedly hi-jacked democracy" writes the liberal daily. "It makes you more than a clown. White, traditionalist Americans are angry about the way things are going and feel threatened. Trump can offer relief, but the president-elect's victory speech was full of clichés: to become credible he needs an extreme make-over."
"Rightists ready tu surf the wave"
The centrist De Standaard sees a large group of indignant people who are fed up with today's political class. The daily offers parallels to Brexit, Britain's decision to exit the EU. It warns: "In the Netherlands, France and Germany radical rightest leaders are ready to surf this wave
Ire for Hillary Clinton
The leftist De Morgen says it's time for some self-criticism. Right wing populism in the US was greatly underestimatedin the media. The daily also rounds on Mr Trump: "At no point in the campaign did he show that he was suitable for the world's most important elected office, but Mr Trump is the next president and we must respect this. He exploited one enormous characteristic: the weakness of his rival."
"Progressives should not be angry at the victor, but direct their ire at rival Hillary Clinton, who gloriously messed up. US electors faced a dilemma: voting for somebody who was not reliable or for somebody who is not to be predicted."
"Answer urgently needed"
The financial daily De Tijd speaks of a sea change in political history. The old political consensus is dead. Brexit was a big shock. This is an even bigger one."
The daily also fears that populists will see their opportunities in other countries too: "If traditional parties wish to stop the trend, they must urgently look for and find a coherent answer. This is totally lacking today."