Car ends up in Brussels pre-metro station
A car drove into the pre-metro station of Lemonnier shortly before midnight last night. Apparently, the driver was following the course of the tram rails, thus ending up in the underground station where she finally got stuck.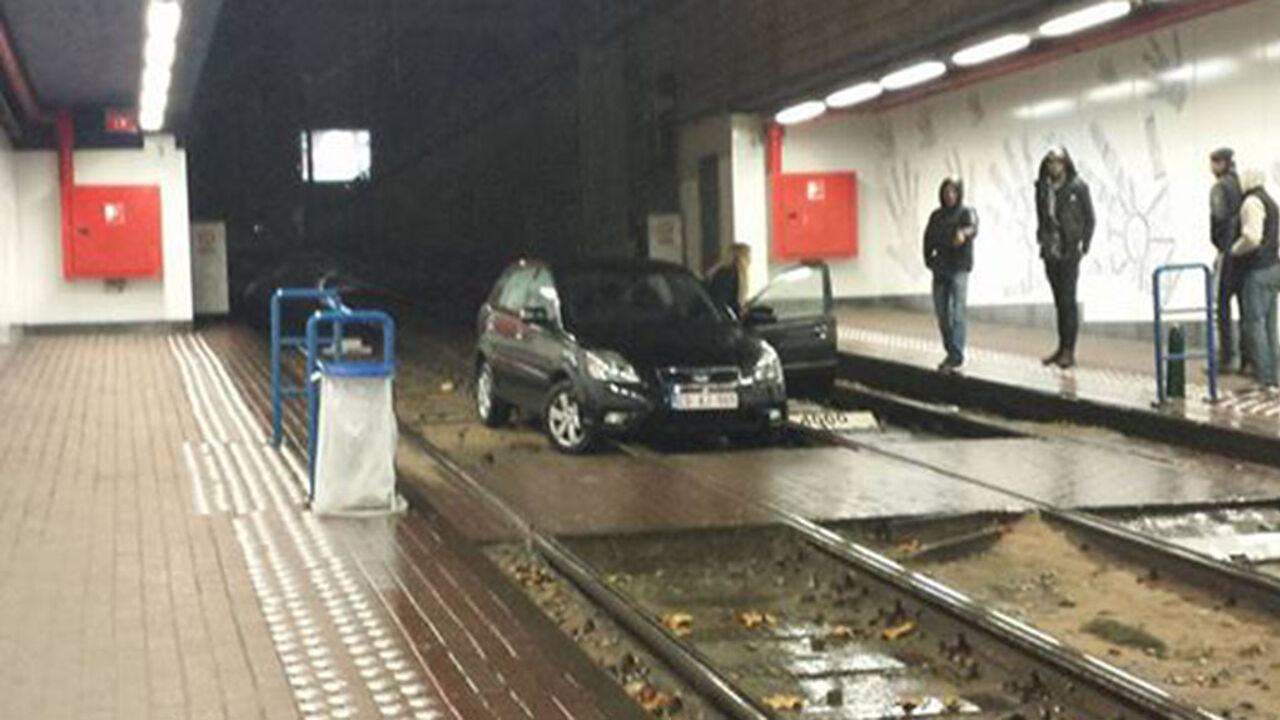 The driver immediately realised her mistake. Passengers waiting at the tram stop helped her to leave the car.
An Van Hamme, spokeswoman for the Brussels public transport network MIVB, says tram services on lines 3 and 4 only had to be interrupted for a couple of minutes thank to their "speedy intervention."
It's not the first incident of its kind. In February, a man drove his Range Rover into the underground station at Hallepoort. On that occasion, it took several hours to get the car out, and to clear the tracks.
On New Year's Eve, a bunch of hooligans dumped a small car off the stairs of the Clemenceau metro station. The MIVB announced it will install small poles at the entrances to avoid that kind of mischief.