Lancaster bomber reveals secrets as excavations get underway
The excavation of the English bomber 'Lancaster NN775' got underway in Glabbeek. The remains of one person have been recovered so far; he has been identified as the 20-year-old British Sergeant Christopher Hogg from Birmingham. The excavation works were attended by the Australian and British ambassadors to Belgium and by family members of 3 victims still believed to be inside the wreckage.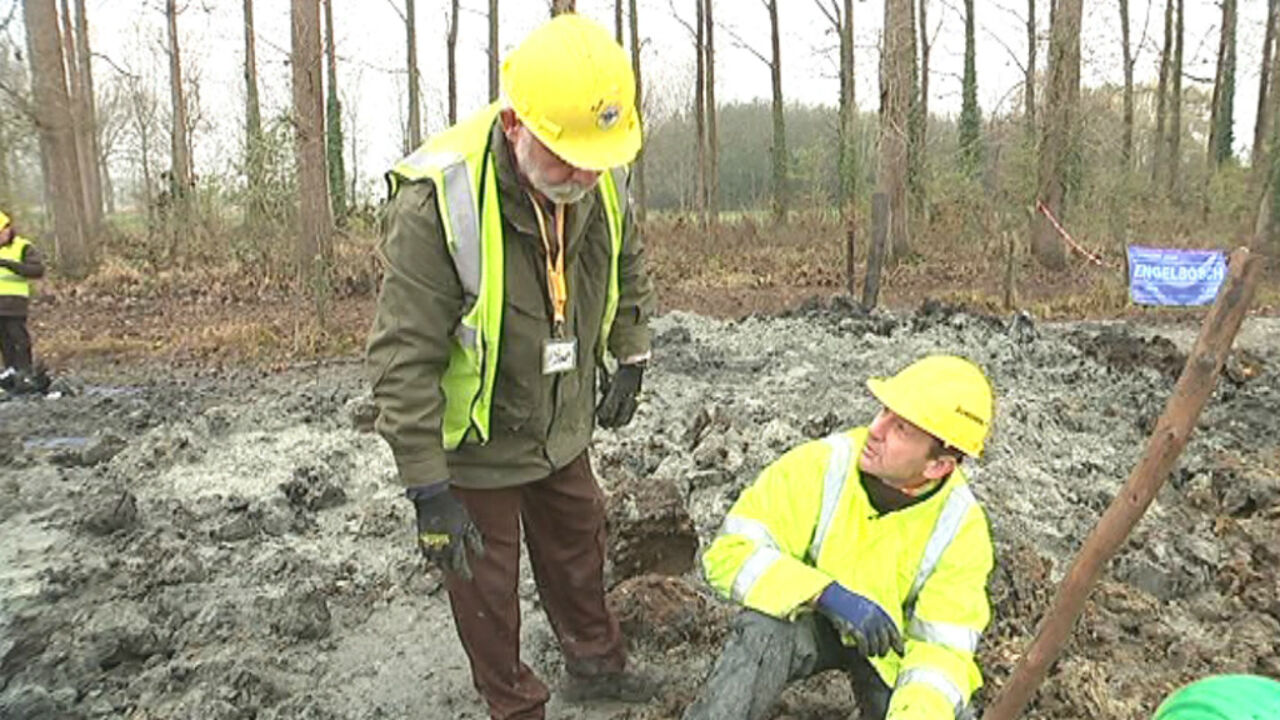 The plane crashed in Bunsbeek on 5 March 1945 and was gobbled up by the local wetlands. Research was done at the site at the Pamelenstraat on two occasions earlier this year to prepare the excavation, using scanning devices to determine its exact position and the presence of possible bombs.
Now, the actual excavation is taking place. It started on Friday and has now entered its third day. Yesterday, the remains of Christopher Hogg were unearthed. The then 20-year-old sergeant was sitting in the back of the plane, which made it easier to determine his identity.
The remains were carefully collected and put in a coffin which was bearing the Union Jack. Ceremonial guards of the British Commonwealth held a small ceremony on the spot.
Teams find motors and landing gear
Diggers have now reached a depth of 3 metres. Several parts of the plane wreckage have been unearthed, including 3 motors, the landing gear, the propellers and several parts of the wings and body.
The plane crashed in 1945 after returning from a mission to Gelsenkirchen, where it had bombed a petrol refinery. It hit the ground at a speed of approximately 600 kilometres per hour and vanished in the local swamps. The aircraft is believed to have had 7 crew members on board, but only 2 bodies could be recovered before this weekend. These two victims received a final resting place at a cemetery in Heverlee.