Three bodies recovered from RAF Lancaster
Three bodies have been recovered from a British Lancaster bomber dug up in the municipality of Glabbeek (Flemish Brabant). The plane came down on 5 March 1945 and ended up in swampy ground.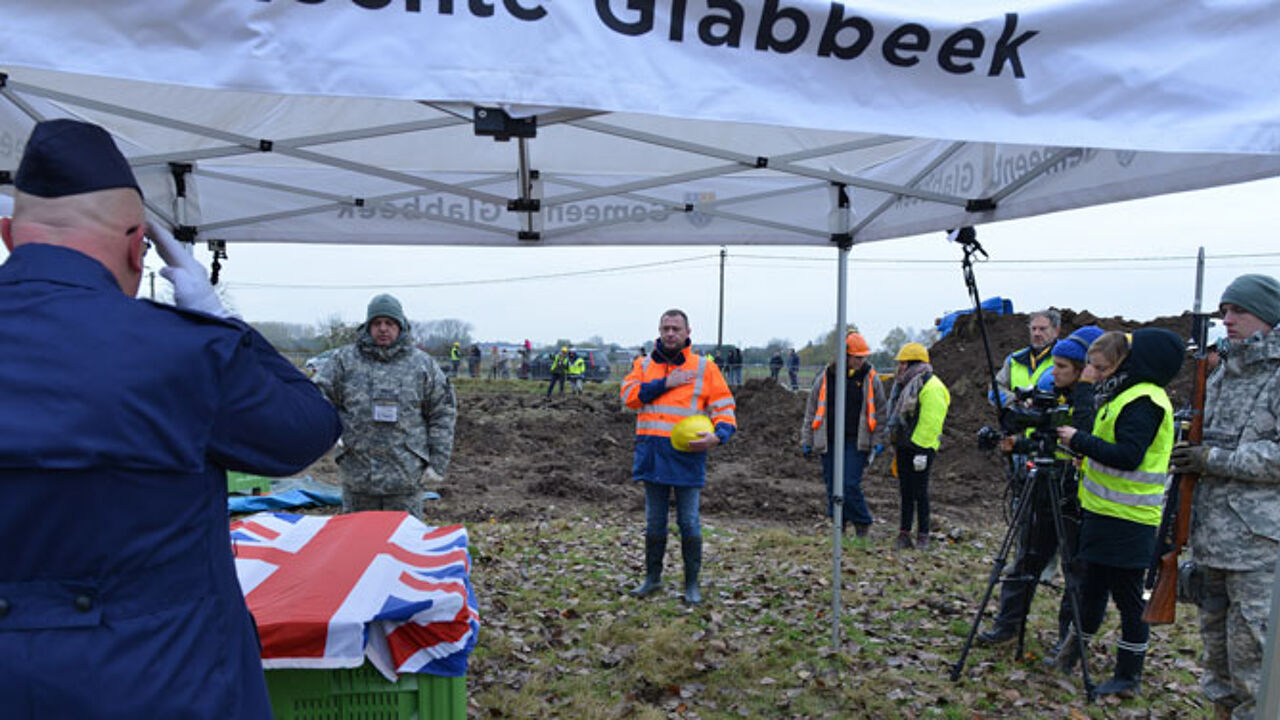 Excavation of the Royal air force (RAF) Lancaster NN775 started on Friday and is now complete. It is one of 170 British planes involved in the bombing of the Gelsenkirchen oil refinery in Germany. The crew of seven all died in the crash. At the time four bodies were recovered, two of which remained unidentified.
On Saturday excavators discovered the body of Christopher Hogg, who was at the rear of the plane. On Sunday the cockpit was uncovered and two further bodies found. They are believed to be those of pilot Holman Kerr from Northern Ireland and flight sergeant Allan Olsen, an 18-year-old Australian.
The Commonwealth Guard of Honour held a short military ceremony for each of those recovered. Coffins were draped in the British and Australian flags.
The relative of one of the victims was present on Sunday and was clearly moved. Local mayor Peter Reekmans said that the bodies would be handed over to the war graves commission and would probably be placed in a communal grave for all victims of the crash at Heverlee military airfield next December.