Worst Flemish rush hour this year
Persistent rain triggered the most troublesome morning rush-hour in Flanders so far this year. At the height of the rush-hour 466 kilometres of jams stood on Belgian roads.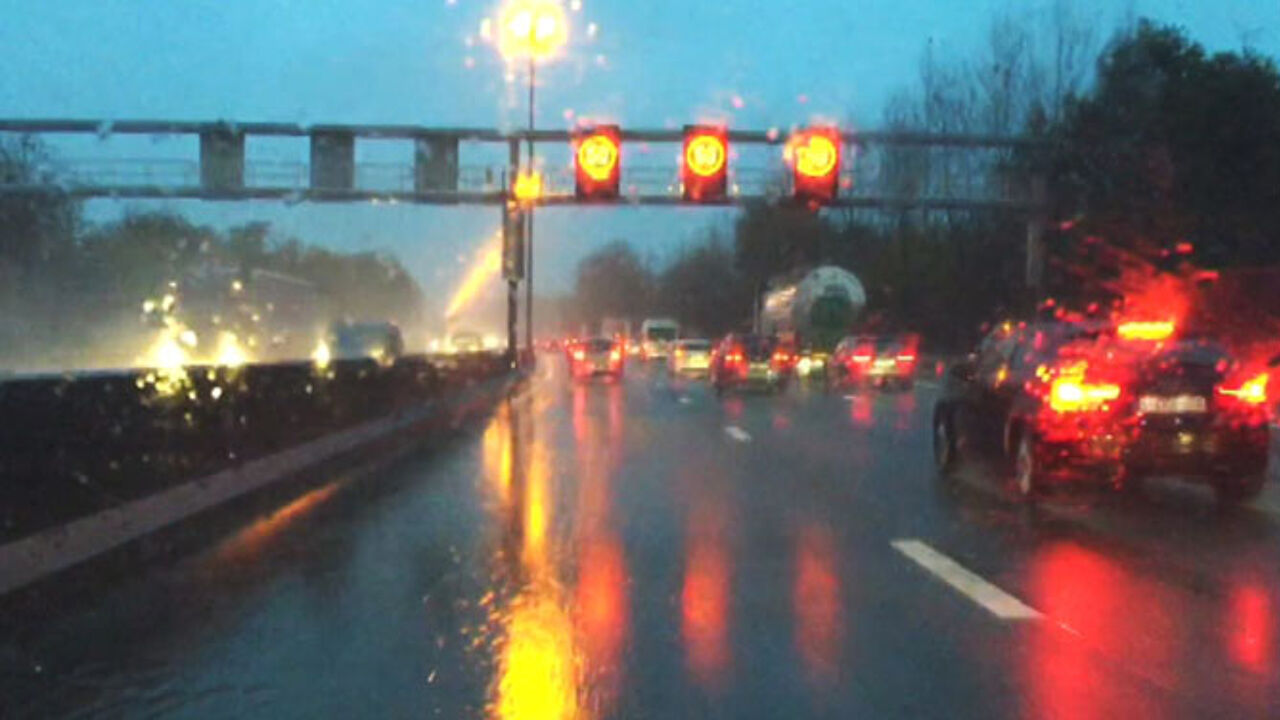 Motorists making their way into Brussels and Antwerp faced an arduous commute this morning. Orbitals in the two cities proved a considerable challenge too. Drivers heading for Ghent were stuck in traffic too. Persistent rain was to blame for the chaos.
By 8AM 446 km of jams had materialised on Belgian roads making this the worst Wednesday morning rush hour of the year in Belgium. The congestion failed to beat the record set on 15 January when motorists suffered 582 km of jams. Taking Flanders alone this was the busiest commute of the year with 270 km of jams on roads north of the linguistic divide.