Van Rompuy in the studio with singer Dana Winner
Herman Van Rompuy, the former president of the European Union, has made his debut as a singer. The popular Flemish singer Dana Winner has released a new album, and asked the veteran politician to join her in one song, though it was just a parlando.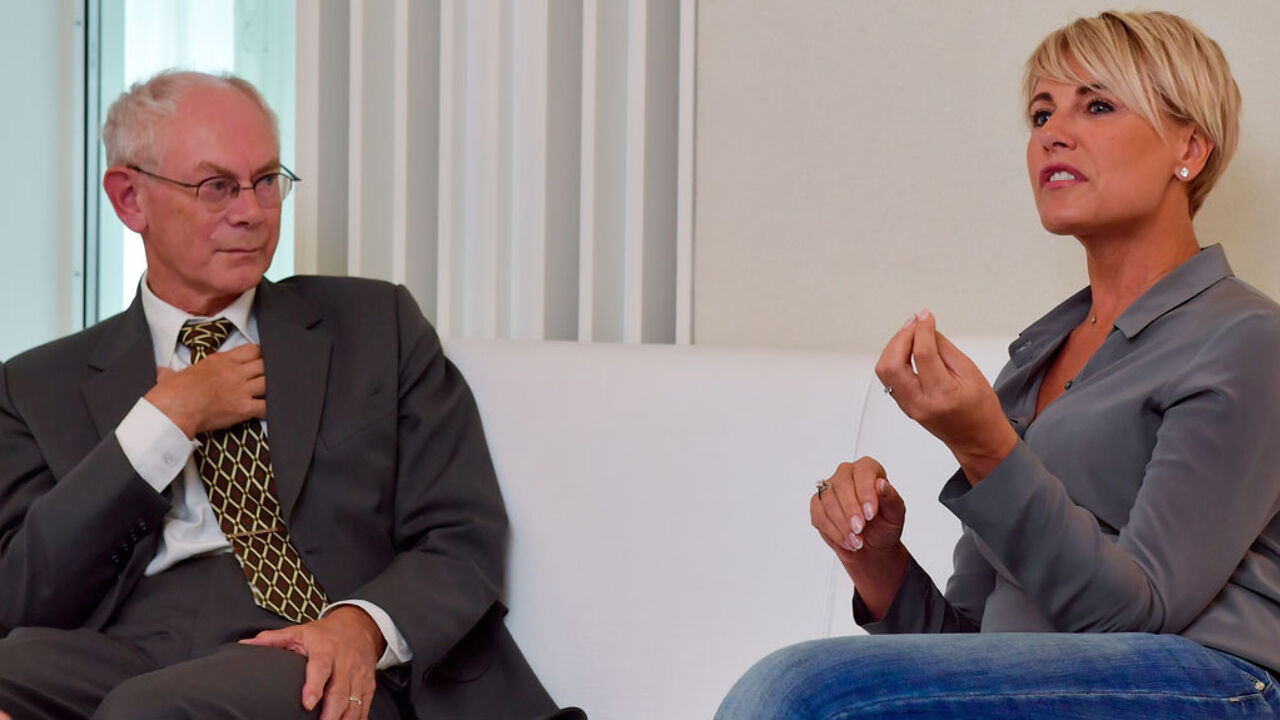 The 22 March attacks left a deep impression on Dana Winner. She wanted to make a song about it, which became "Liefde wint altijd" (Love always wins). For the occasion, she looked for a singing partner. This eventually became a politician, instead of a colleague-singer.
Van Rompuy was chosen because "he was the right person, with his past as a European politician, where he was a binding factor between the countries", Winner explains.
Van Rompuy did not hesitate to accept the invitation, but did not go further than a parlando, at the end of the song. He brings 4 phrases, which can be translated like this:
You asked me: "Tell me where the flowers are"

But you didn't wait for my answer

Because you knew there is one thing

Which is stronger than all hate and all evil