Child Focus launches "shocking" campaign
Child Focus, the foundation for missing and sexually abused children, has initiated a new awareness campaign today. "Estimate the value of your darling" (Schat je schatje) was launched in the presence of Queen Mathilde, on the occasion of the second European Day for 'the Protection of Children against Sexual Abuse and Sexual Exploitation.'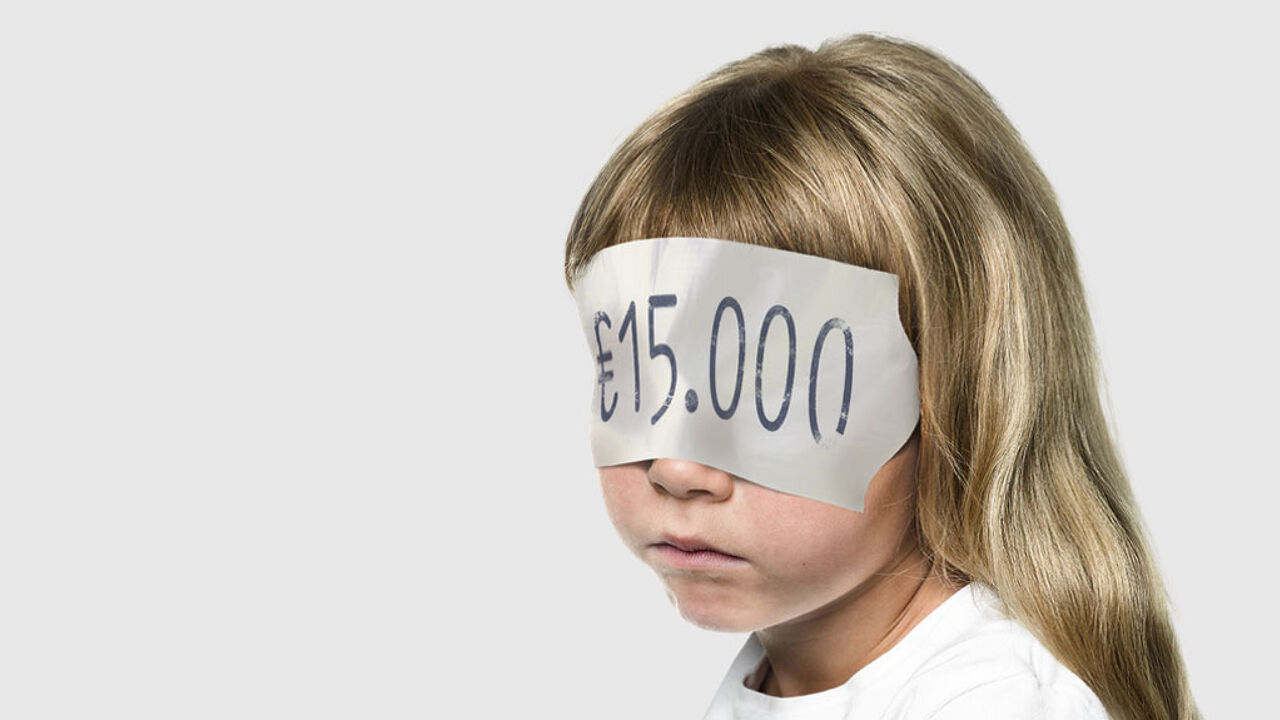 Child Focus invites parents to calculate the "commercial value" of their child, in case it should end up in the hands of criminals who want to sexually exploit the infant.
The website www.schatjeschatje.be includes a method to actually make the estimation, taking into account the gender, age, hair colour and skin colour. The amount next appears in U.S. dollars on a banner covering the child's face. In order to compose the tool, some 40 different sources were used, like the media, documentaries and journalists' research.
In a reaction, Child Focus said: "Confronting? No doubt! But it is above all an eye-opener for a reality that we all have to combat. (...) Sexual expoitation is often invisible, but it is still very much a reality in Belgium, which is being shown by the dozens of court cases each year."