Autumn storm causes havoc across Belgium, makes 3 victims
Three people sustained heavy injuries as the autumn storm 'Angus' was sweeping across Belgium this morning, bringing blustery showers and gusts of wind of up to 115 km/h. Fire services had to intervene in various places, mainly to remove fallen trees and branches. The Met Office has issued an Orange Alert. The cyclocross World Cup event in Koksijde has been cancelled.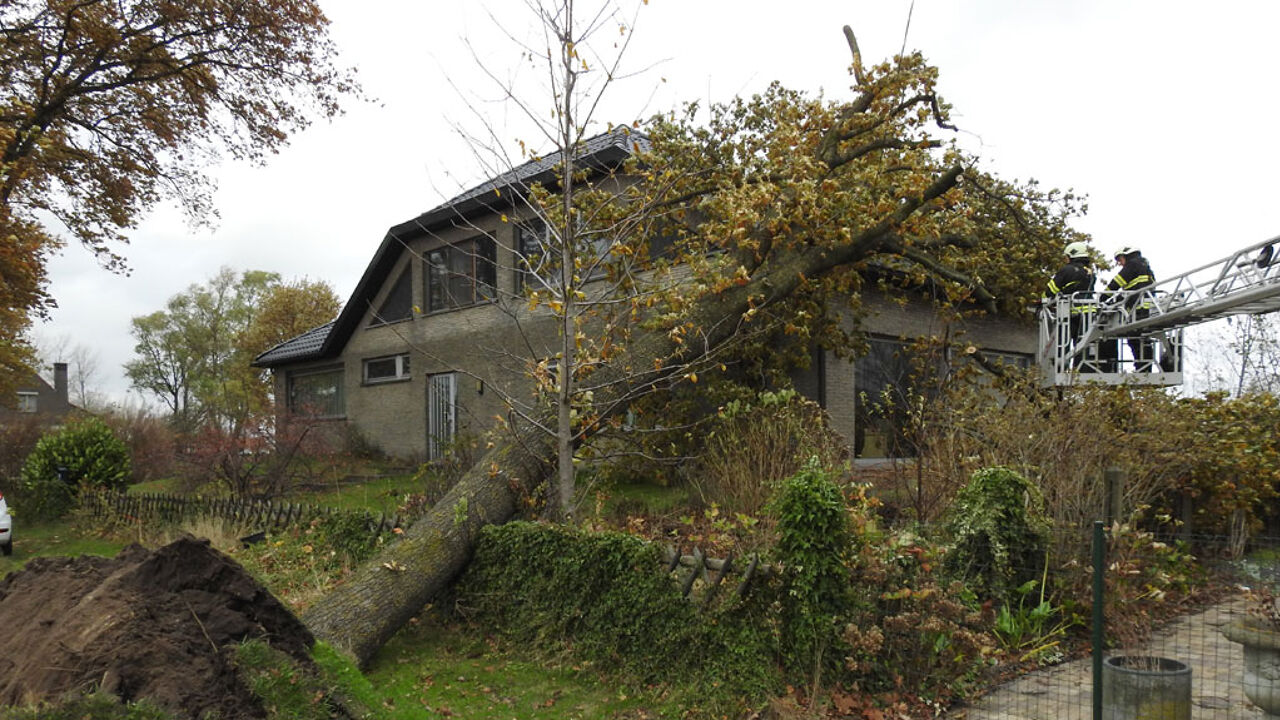 An "orange alert" implies "dangerous or extreme" weather conditions, in this case a battering wind and heavy rainfall. The alert applies between 4am and 8pm.
A wind speed of 115 kilometres was measured in Zeebrugge. Wind speeds are expected to ease during the course of the afternoon though.
In the centre of Antwerp, scaffolding collapsed at the Groenplaats, hitting a 49-year-old woman who happened to walk past. She was helped by passers-by but is still fighting for her life.
In Borsbeek (Antwerp province) a 17-year-old boy scout ended up under a tree. He sustained heavy injuries, but his condition is said to be stable. In Sint-Gillis, a woman was hit by a collapsing chimney. Her situation is not life-threatening.
Cyclocross World Cup event cancelled
Fire services were called to remove uprooted trees or fallen branches, at first mainly in the south of West Flanders and the Westhoek area but later across the whole country.
At the coast, the cyclocross World Cup event in Koksijde has been cancelled (all categories) after a tent had been demolished by the fierce wind. The race is an important one in the cyclocross circuit and it is exceptional that such an event is being scrapped. Many disappointed fans had to return home.
In Londerzeel (Flemish Brabant) a crane at a construction site collapsed.
In Brussels, tram lines 3, 7 and 44 were disrupted, with shuttle buses taking over where necessary.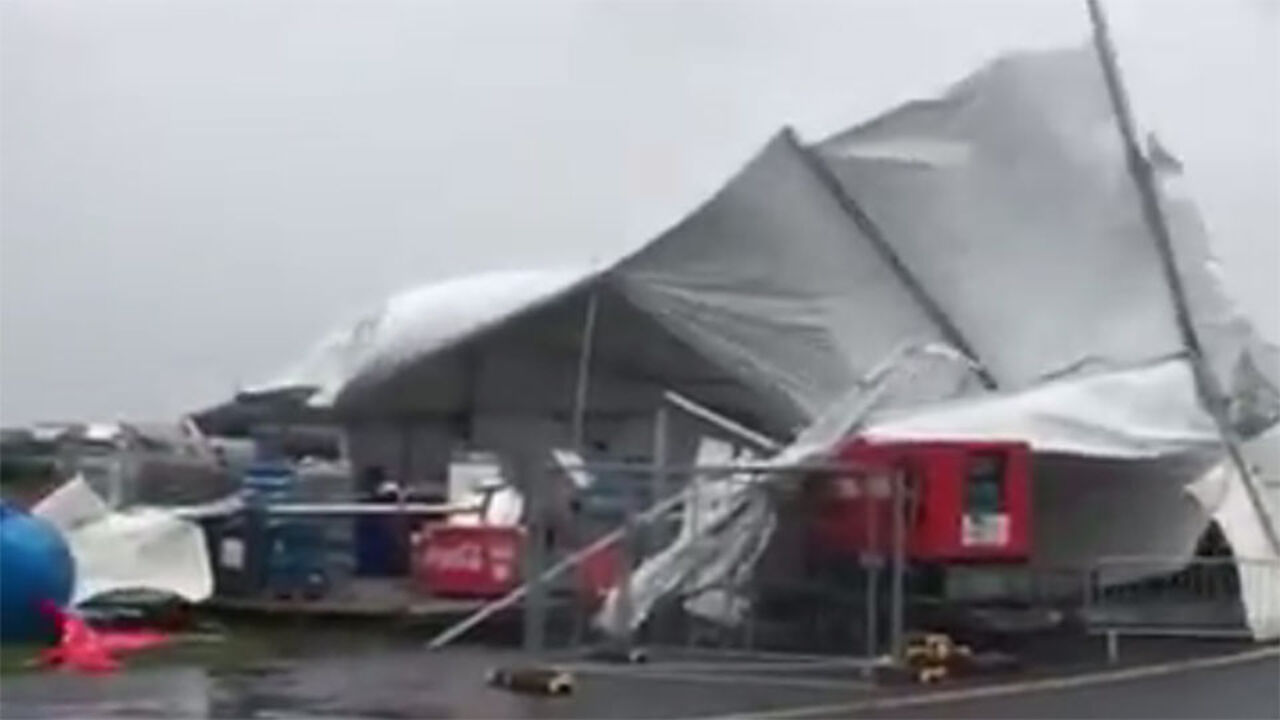 Alarming water levels
All parks in Brussels and Antwerp have been closed, and people are strongly advised to keep out of woodlands or forests on their day off.
Motorists venturing out on the road have to take into account the possible presence of trees, branches, roof tiles or other debris on the road.
Water levels are alarmingly high in many parts of West Flanders, due to the heavy rainfall in previous days and weeks. Experts are monitoring the developments. The situation is particularly concerning in the IJzer area (see video below).