Wiggins-Cavendish make it an emotional win in Ghent
The Ghent Six Days, a classic in the six days circuit, have been won by the British duo Bradley Wiggins and Mark Cavendish. It was Cavendish's first ever six days win; for Wiggins it was his second triumph in Ghent, a city with which he has strong ties. The madison World Champions beat two Belgian teams in a sizzling final Madison race that would decide it all after 5 long and intense nights.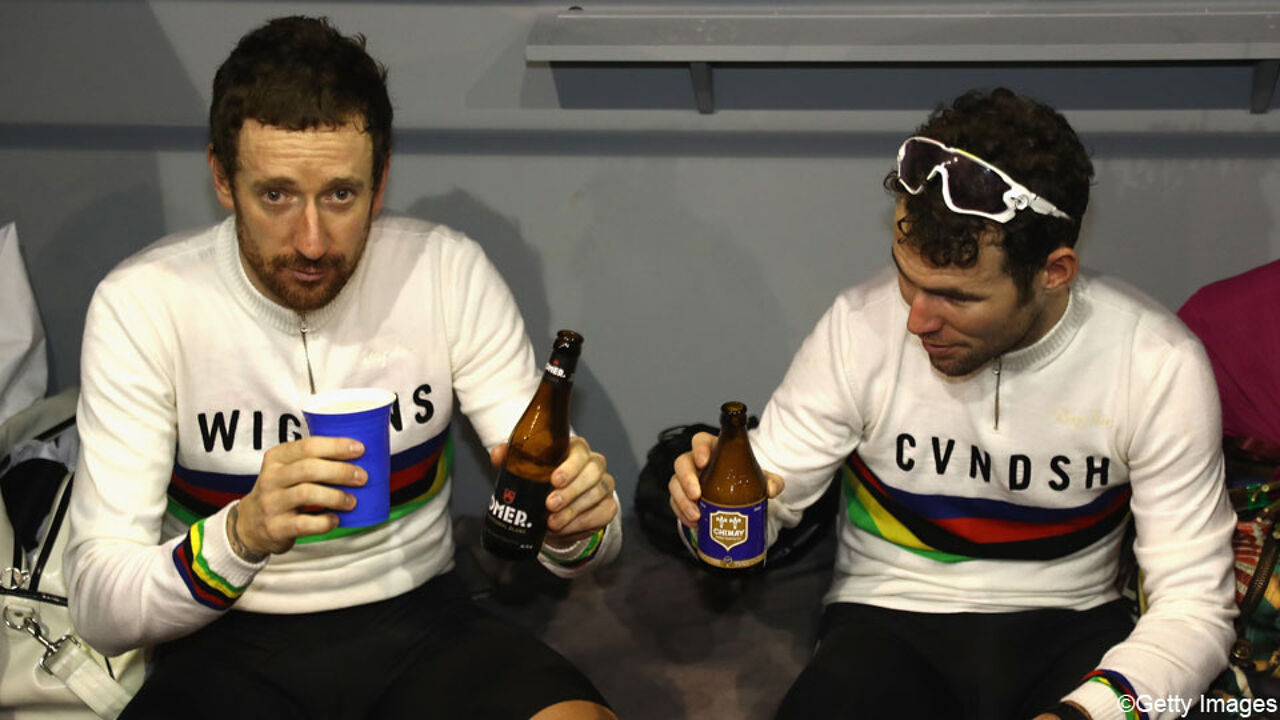 In good Belgian tradition, Wiggins and Cavendish received a beer after the race.
The Ghent Six days is a classic. The short wooden track with steep slopes (166.66 metres) also tests the riders' technical skills in the venue called the Kuipke, in the south of the city near the Sint-Pieters station.
Wiggins-Cavendish won in style, when Wiggins set up a thundering solo effort in the very final part of the points race.
Wiggins went so fast that he could not be caught and managed to take a bonus lap with Cavendish, just enough to keep the hungry Belgians at bay.
It was also a revenge for Wiggins-Cavendish, who were beaten by the Belgians Kenny De Ketele and Moreno De Pauw in the London Six Days recently. De Ketele-De Pauw took second place this time, with the home crowd's darling Iljo Keisse and Olympic Champion Elia Viviani taking 3rd place. Keisse won Ghent 6 times in the past.
Speaking after the race, Wiggins explained why the win is so special for him. "I wanted to come one last time to Ghent to win here with Mark." About his past in Ghent, and his relationship with Cavendish, and the question whether he will quit cycling or not, and possibly when, see video.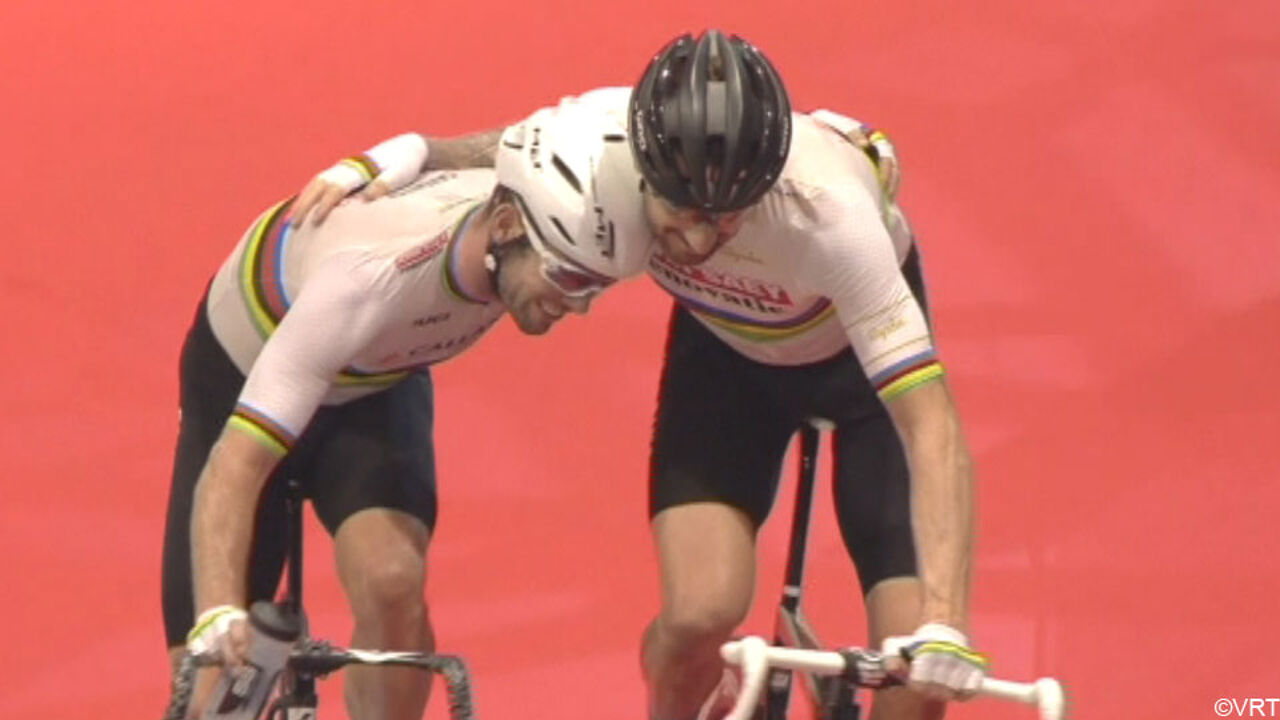 The circle is complete for Bradley Wiggins (click to play):