Zulte Waregem sink Anderlecht at the Gaverbeek
In football, Anderlecht slide to 5th place in the top flight after losing the summit match against leaders Zulte Waregem. In Waregem, at the Gaverbeek, Anderlecht lost it 3-2 after having led 1-2 at half-time.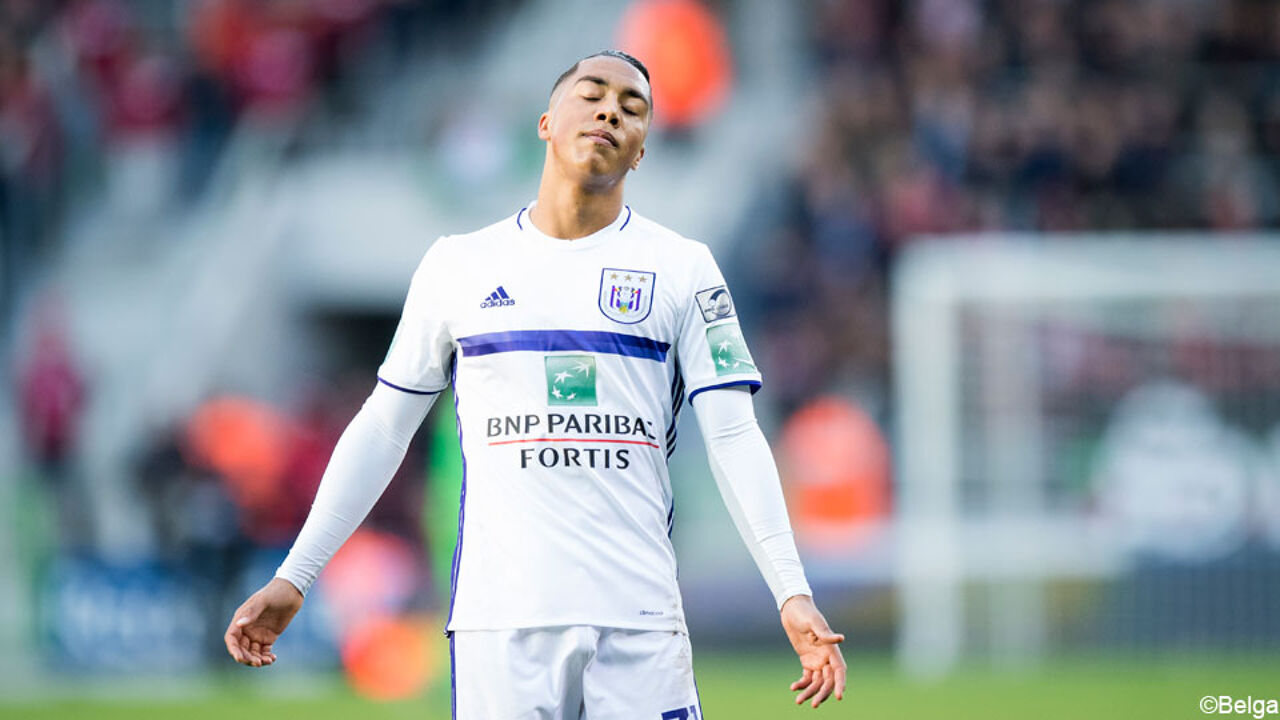 Young Anderlecht midfielder Youri Tielemans is disappointed.
The match was able to go ahead despite the strong winds. Zulte Waregem were helped a little bit by the wind, when a shot/assist by Alessandro Cordaro swirled into the goal mouth like an autumn leaf, carried by the wind, though Anderlecht goalkeeper Davy Roef could have done better there. 
Anderlecht are lucky to have Polish striker Luckas Teodorczyk. He made 2 before the break to put the country's richest club ahead again, 1-2. Teodorczyk has 11 goals already and is by far the league's most productive player.
Leaders Zulte were in dire straits but were a bit lucky to see the match turn early in the second half, when striker Mbaye Leye was given a cheap penalty. Timothy Derijck did not hesitate and equalised. Leye steamrolled through and beat Roef with a beautiful lob just minutes later to turn the tables completely: 3-2. Zulte Waregem dominated from that moment on, but failed to score a 4th one.
The result leaves autumn champions Zulte Waregem 5 points in front of second-placed Oostende. Anderlecht are 8 points behind.