"Brexit talks to start in March"
The UK government is determined to build strong economic and political ties with Britain after the UK exits the EU Belgian Premier Charles Michel told newsmen following his meeting with British PM Theresa May in Downing Street today. The meeting allowed their first private conversation since the British people decided to leave the European Union in June.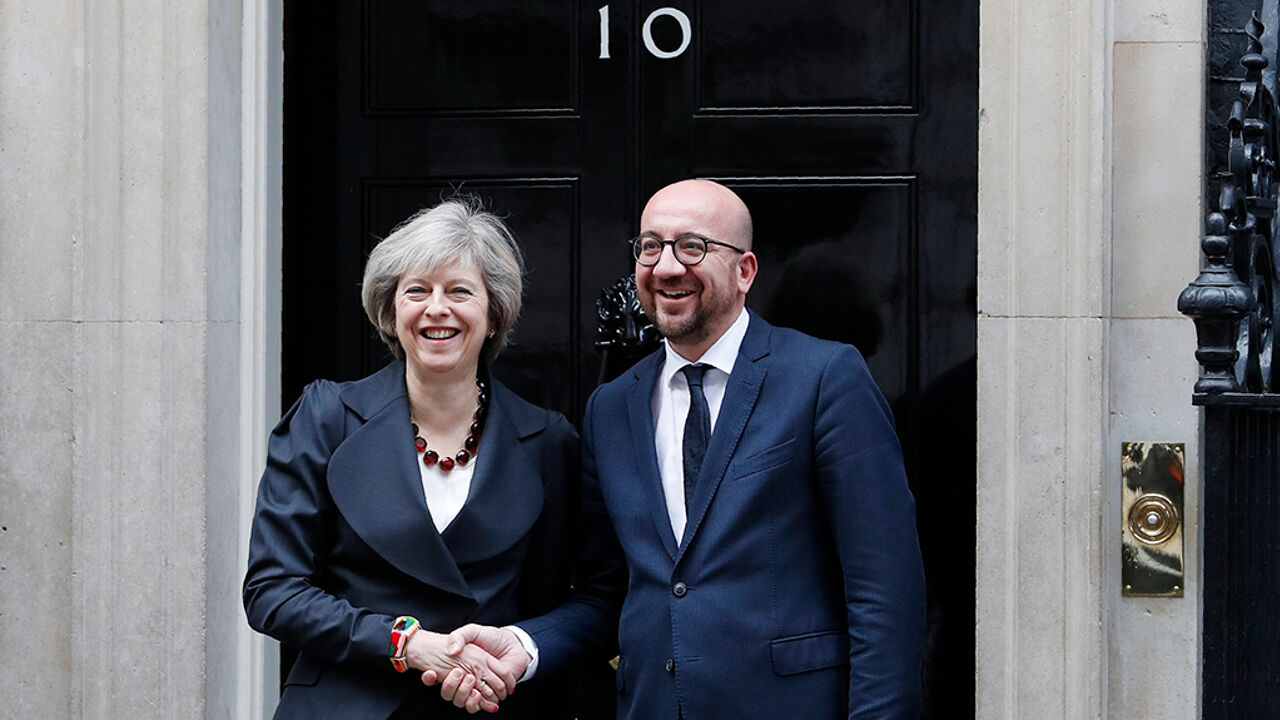 PM Charles Michel travelled to London especially today to meet with Theresa May in Downing Street. The two leaders were keen to discuss their common response to the terrorist threat. Mr Michel was eager to hear more on the Brexit process.
In Belgium there is growing consternation that the UK is taking so long to notify the EU of its intention to quit the bloc.
"Brexit talks between Britain and the EU to start in March" Mr Michel told newsmen following the meeting. "I called for the situation to be clarified as soon as possible, but I have discovered that numerous discussions are still under way here in political circles and in the Westminster Parliament."
But Mr Michel remains upbeat: "I have ascertained that the UK government possesses a strong political will to construct a strong economic and political bond with Belgium".