Ghent "Bagman" rushed to hospital
Consternation in Ghent after the gentleman of the road who has been living in a bus shelter in the centre of the East Flemish capital for several weeks has had to be rushed to hospital. Known locally as the "Bagman" the tramp was conveyed to hospital in an ambulance on Monday.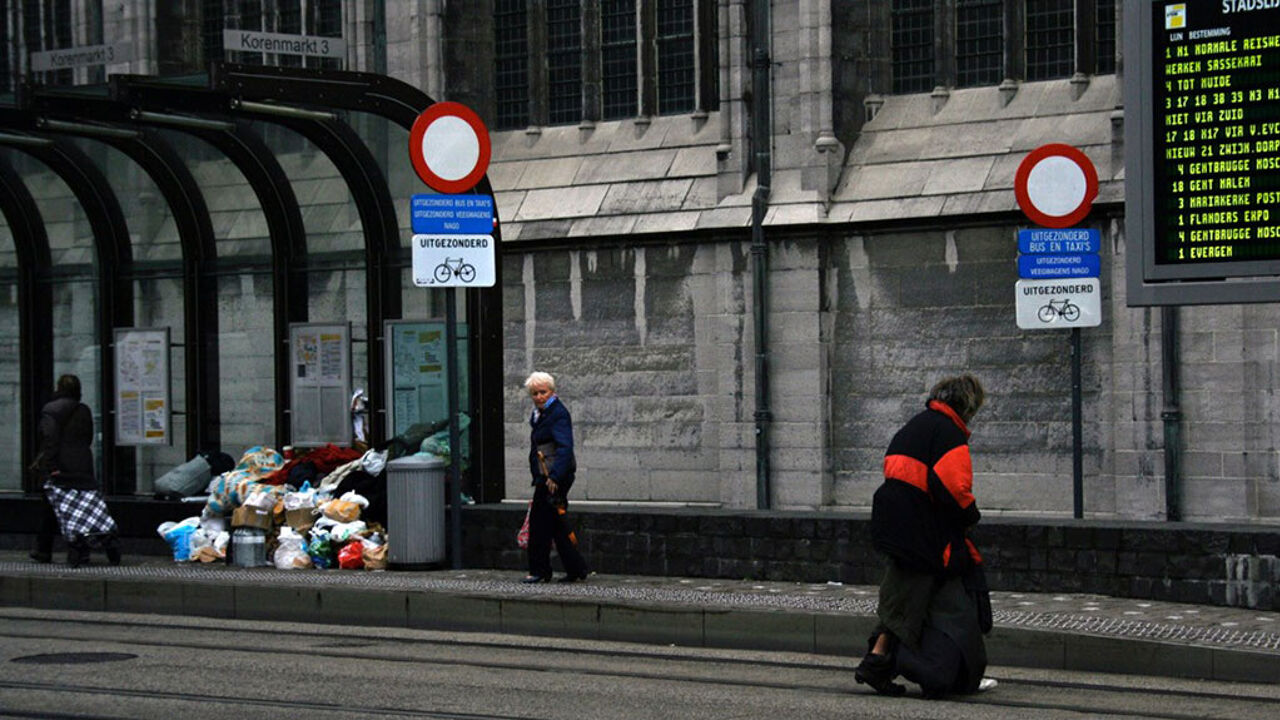 An ambulance called at the bus stop near the Sint-Niklaaskerk in the Ghent city centre to pick him up. Most of the belongings that he had collected and stored in the bus shelter during the past few weeks were collected too.
The hospital authorities intervened after a concerned member of the public alerted the emergency services insisting that the gentleman of the road needed urgent assistance. Earlier the Ghent city authorities spoke of the need to oblige the "Bagman" to be hospitalised, but this is not what happened. No force was used.
A spokesman for burgomaster Daniël Termont says that the "Bagman" went to hospital voluntarily.
As soon as the gentleman of the road has received treatment he will be discharged and he will be able to return to his chosen walk of life. For many years the "Bagman" has refused all offers of help from the emergency services and social workers. He has made it clear that he doesn't want to be accommodated in a night shelter either.