HIV test on sale at your chemist from tomorrow
An HIV test-yourself kit goes on sale at Belgian chemists on Wednesday. A fifth of all the people in Belgium believed to be HIV positive are unaware of their status. The kit should help to identify carriers and ensure they receive the necessary drugs in time.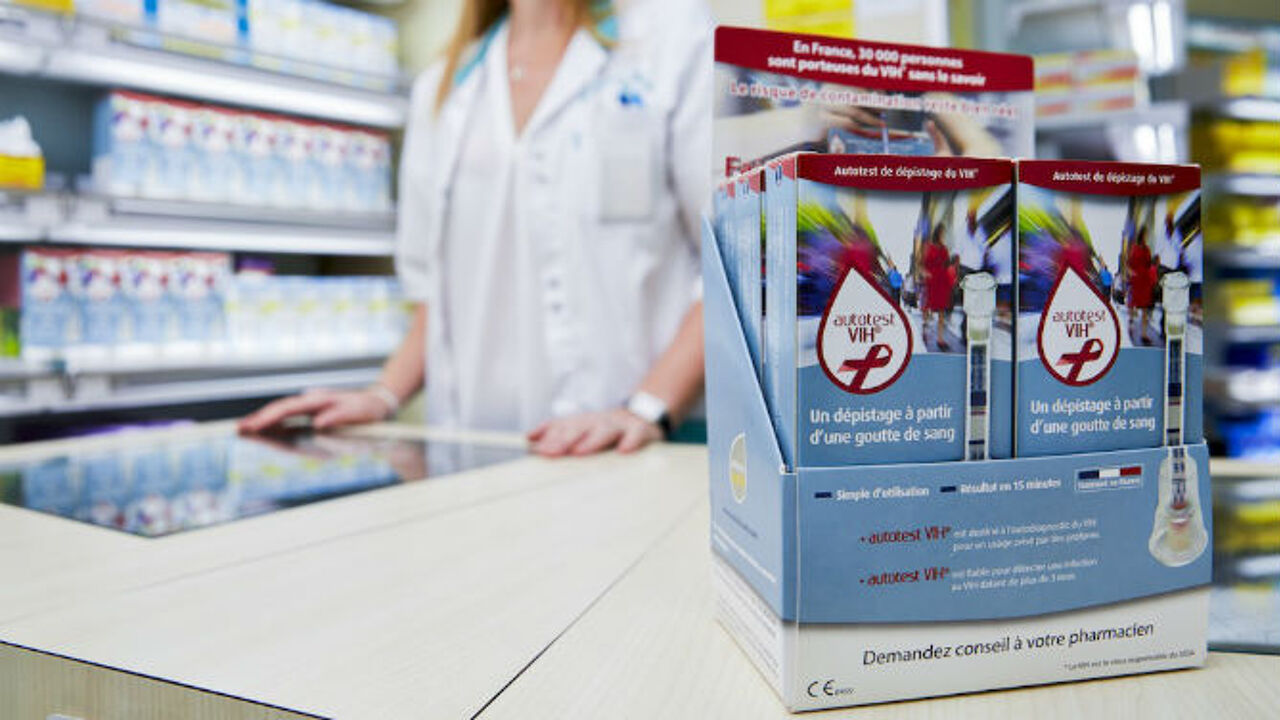 Life expectancy can be increased by an early diagnosis and the use of drugs at an early stage. Patients who are diagnosed late in the day have a 16-fold higher chance of dying of AIDS.
Many people are still deterred from asking a doctor for an HIV test. On average people are only diagnosed as HIV carriers after they have been infected for 2.15 years.
The HIV test is a simple procedure that can be carried out with the help of your chemist. A quarter of an hour after a drop of blood has been tested for HIV you will know whether or not you carry the virus that may lead to AIDS. People are then expected to seek a second test with the help of their GP that should confirm the diagnosis.
The test was first launched in France. The producers believe it will encourage more people to establish their status. 55% of the people who use the French kit were ordinarily not expected to have themselves tested by a doctor. The kit costs 29.90 euros. 2,000 kits are sold in France every week.