"Zero points nightmare" keeps haunting Club Brugge
Club Brugge have failed to pick up a single point from 5 matches in the Champions League so far. The 5th attempt, at Leicester City, was almost a good one, but Bruges failed to equalise in a better second half, with Leicester taking it 2-1.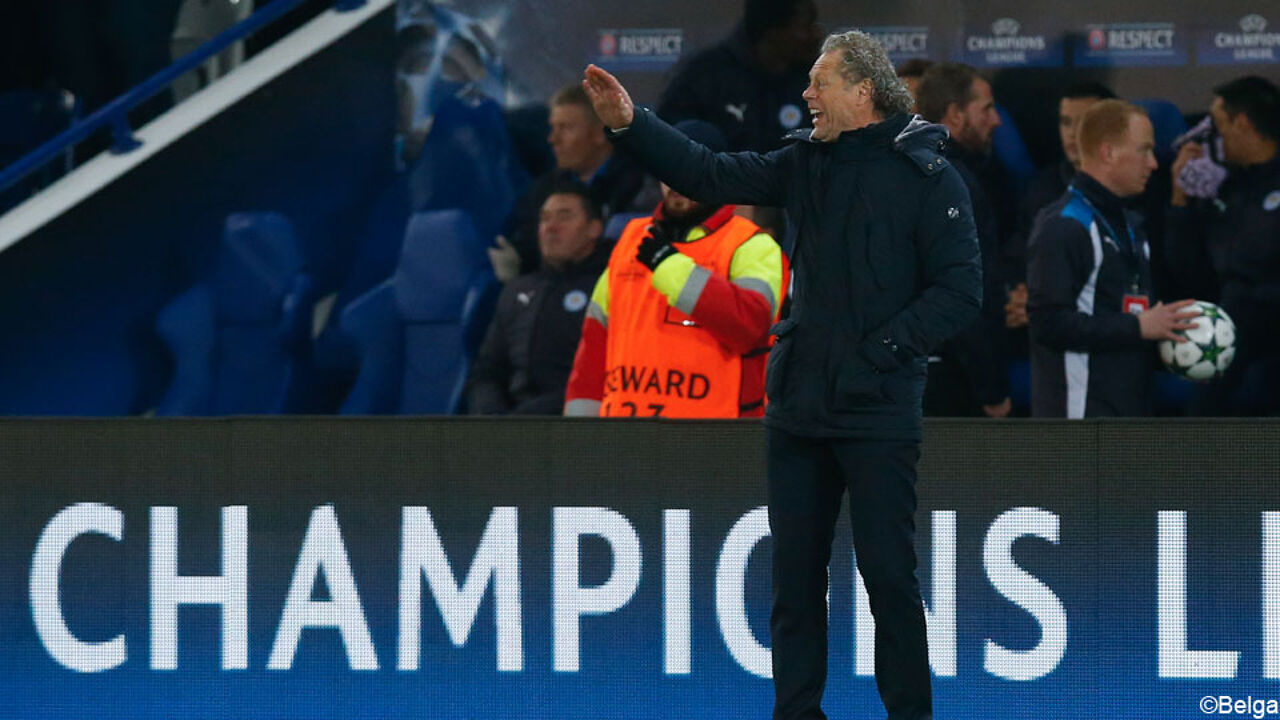 A frustrating evening for Club Brugge Coach Michel Preud'homme.
"I can't understand why Bruges have not won a single point so far", Leicester Manager Claudio Ranieri told a press conference before the match. Flattering for Bruges, but also a signal towards his group to keep the focus against the West Flemings.
Club Brugge took a poor start and Leicester had built up a 2-0 lead by half-time. Bruges had come for a draw, to pick up their first point of the campaign. The Belgian champions revived their hopes in the second half when agile striker José Izquierdo escaped, firing down the ball in the roof of the goal mouth, 2-1. (photo below: Bruges' second goal in this campaign)
Club Brugge upped the pace, forcing Leicester to work hard for their money, but the home team still had the best chances on counter-attacks. "We believed in our chances", Belgian striker Jelle Vossen told reporters, "but unfortunately we remain empty-handed."
Bruges are eliminated in Group G with a goal difference of -10. Leicester have secured their ticket for the Champions League second round next February with 13 points. FC Porto have 8 points and will battle it out with FC Copenhagen (6) for second place. Bruges host Copenhagen on the final day of play.