"White anger" in Brussels
The social care sector is staging a major demonstration in Brussels today, to protest against increased work pressure as a result of continuing austerity measures. The demonstration is joined by people from the cultural sector and may cause disruption to public services and traffic congestion.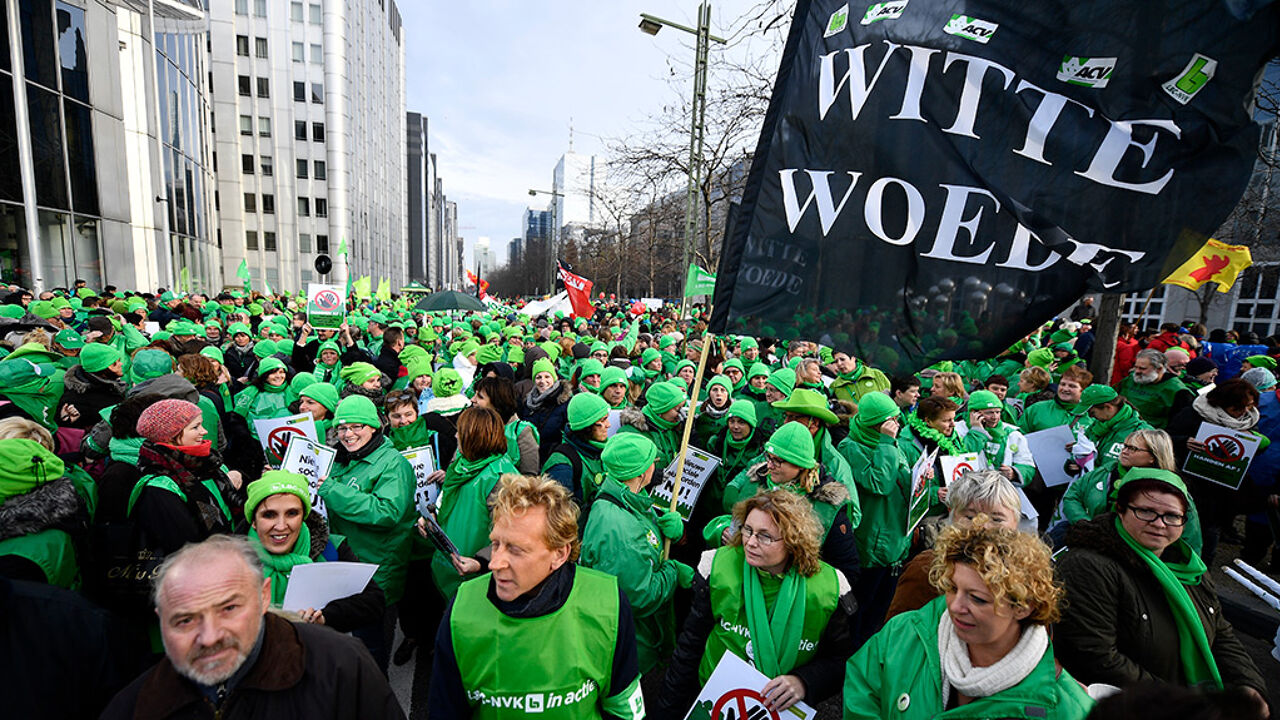 The "Witte woede" (literally: 'white anger') is targeted at Health Minister Maggie De Block
The non-profit sector demonstration started at the Brussels North Station around 10am and was winding its way down to the centre of Brussels to come to an end in the area of the Central Station.
Almost 20,000 people (police say 17,000, unions claim 20,000) travelled to Brussels on a dry and sunny autumn day in the capital - trains to the capital were packed with demonstrators this morning. Protesters from the so-called "white sector" (social care workers) target the increasing work pressure, demanding more staff and better pay.
As many are off to protest, this may trigger problems in certain hospitals, nursing homes or care centres. However, unions have promised to apply skeleton rosters to guarantee minimum care. Because of this, many potential protesters were forced to stay at work.
Maggie De Block tries to reassure protesters
Health Care Minister Maggie De Block (Flemish liberal) and Employment Minister Kris Peeters (Christian democrat) had a meeting with trades union before the demonstration started.
De Block promised that the so-called "wrinkle days" (extra days off for older employees to keep the hard work sustainable in the long term) will not be scrapped after all. That is: nothing will change for present employees, but it may change for those under 45. "We should see whether we can still afford to keep this system." Unions are not really reassured by this promise. "Staying in work until a later age? Okay, but keep work sustainable, also for those under 45", they respond.
De Block had some good news for the local 'district health care centres' (where local residents can go for basic health care on a cheap basis). The budget for these centres will continue to be increased, in order to avoid problems or closures in the future.