A Virtual Travel & Leisure Fair: let an avatar do the work
"The Virtual Travel & Leisure Fair", which kicks off today and runs until Sunday, is the first virtual interactive travel fair of its kind in Europe and boasts a Belgian link. Etienne De Nil believes that everybody can benefit from this type of fair that could be a standard for the future.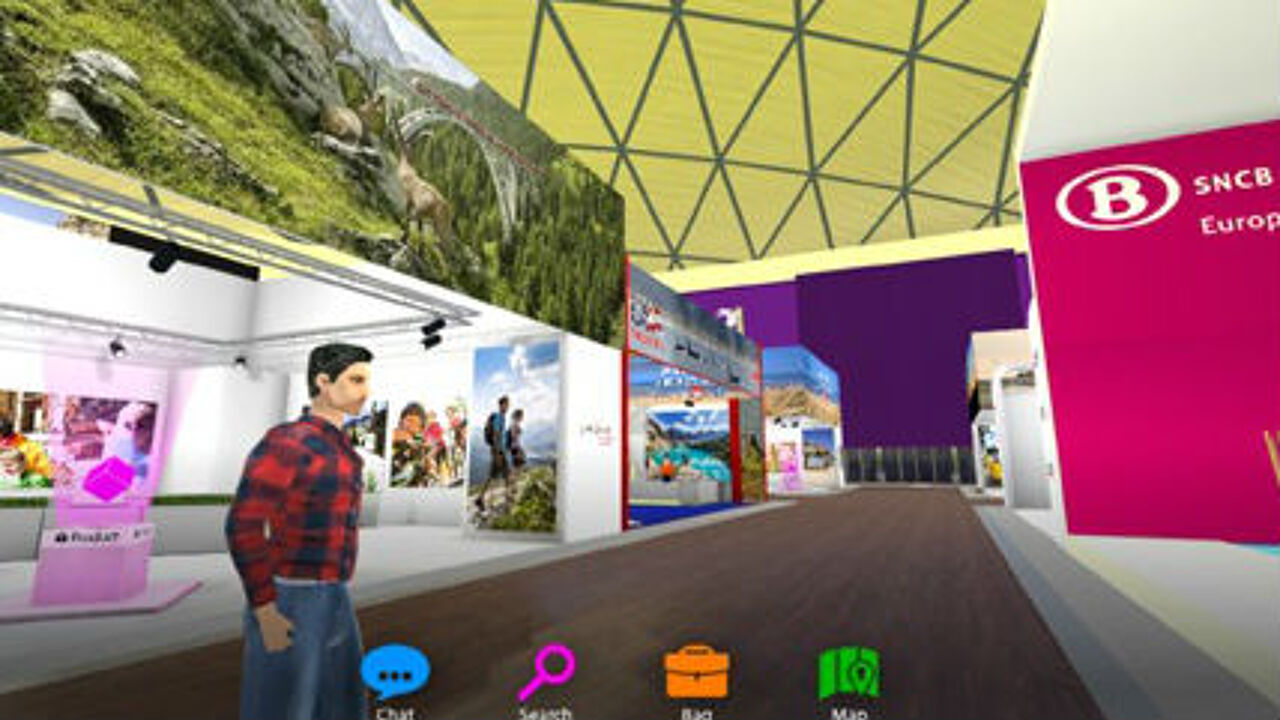 Visitors can register by sending an e-mail and will receive their own 3D-animated character, a kind of "avatar". This "avatar" walks freely through the virtual exposition and is able to download all travel information desired.
If needed, extra information can be obtained by clicking on the chat or Skype functions to allow the visitor to talk to the touroperator directly. This virtual exposition boasts some 101 companies.
Touroperators such as Tui Travel and Connections, airlines like Brussels Airlines and Lufthansa and several tourist boards are attending this fair and are ready for business on the internet.
"A win-win"
The fair has a Belgian link. Etienne De Nil, one of the driving forces behind this project, believes this virtual event will set a standard for future travel fairs : "I used to organise the Brussels Travel expo, a normal real-life travel fair, but taking into account the rising costs for infrastructure, security and staff I am convinced that this virtual fair is a better way of promoting the travel industry."
"The visitor can skip entrance fees or parking expenses and exhibitors see their costs for printing brochures, hiring staff and renting space slashed to almost nothing."
"Offer an extra service"
The Virtual Travel and Leisure Fair aims to welcome between 7,000 and 10,000 visitors. The event is inspired by the growing popularity of the social media and internet to book holidays.
Nowadays, most people book their flights and hotels already online without the help of a travel expert. The virtual fair hopes to offer an extra service to the potential holiday-goer by this new wave of technology.
More information on http://www.vtlf.be/