Pole crashes through tram floor
Two people were injured when a metal post bored through the floor of a tram in Brussels on Tuesday night.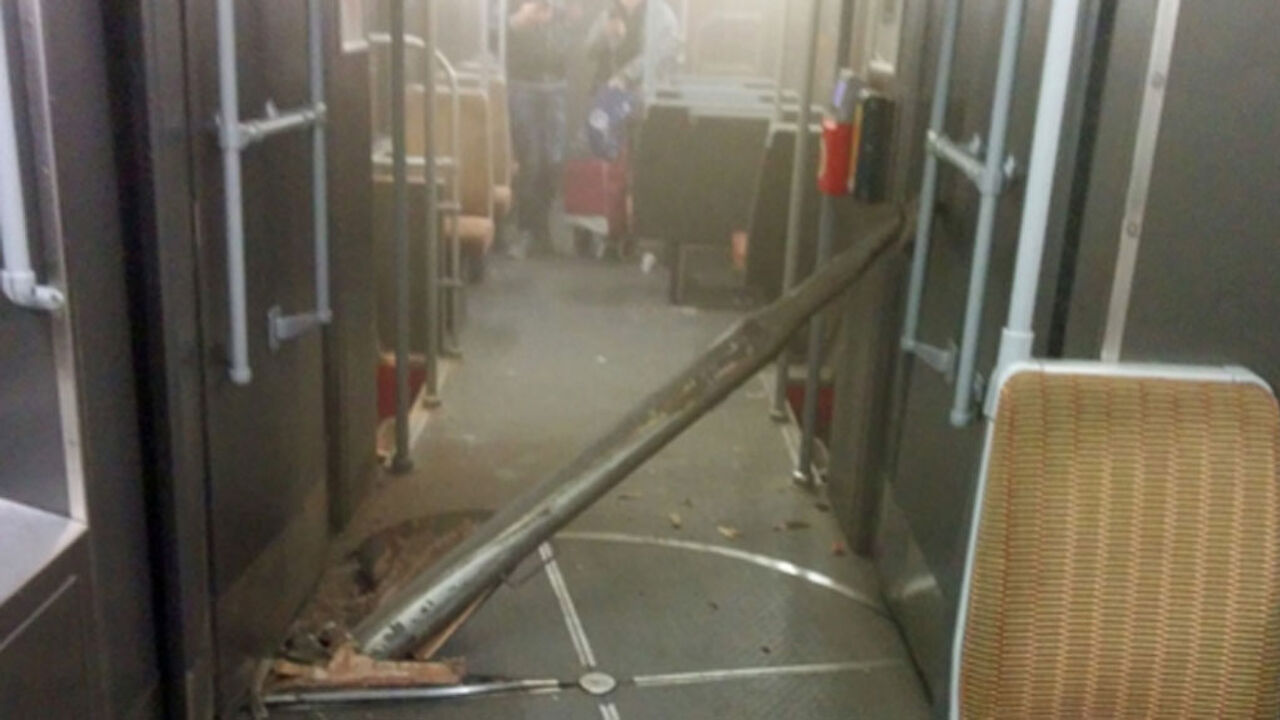 The news website Bruzz reports that the incident happened on a tram using a premetro tunnel between the South Station and Bara. A member of the Bruzz team was on board the tram when the incident happened. Passengers immediately jumped out of the way when the post came through the tram floor. Two people sustained light injuries including facial injuries. Both were taken to hospital.
The transport company MIVB says that the pole is usually used to tow away broken down trams and had come loose. All trams are equipped with similar posts that are stored underneath the vehicle and can be used to tow away another tram.
MIVB's Cindy Arents told Bruzz: "The pole must have got stuck in a tram rail and was shunted into the tram. It's a very rare occurrence. The last time this happened was two decades ago."